GBP/USD Weekly Forecast: Deep Banking Crisis To Halt Gains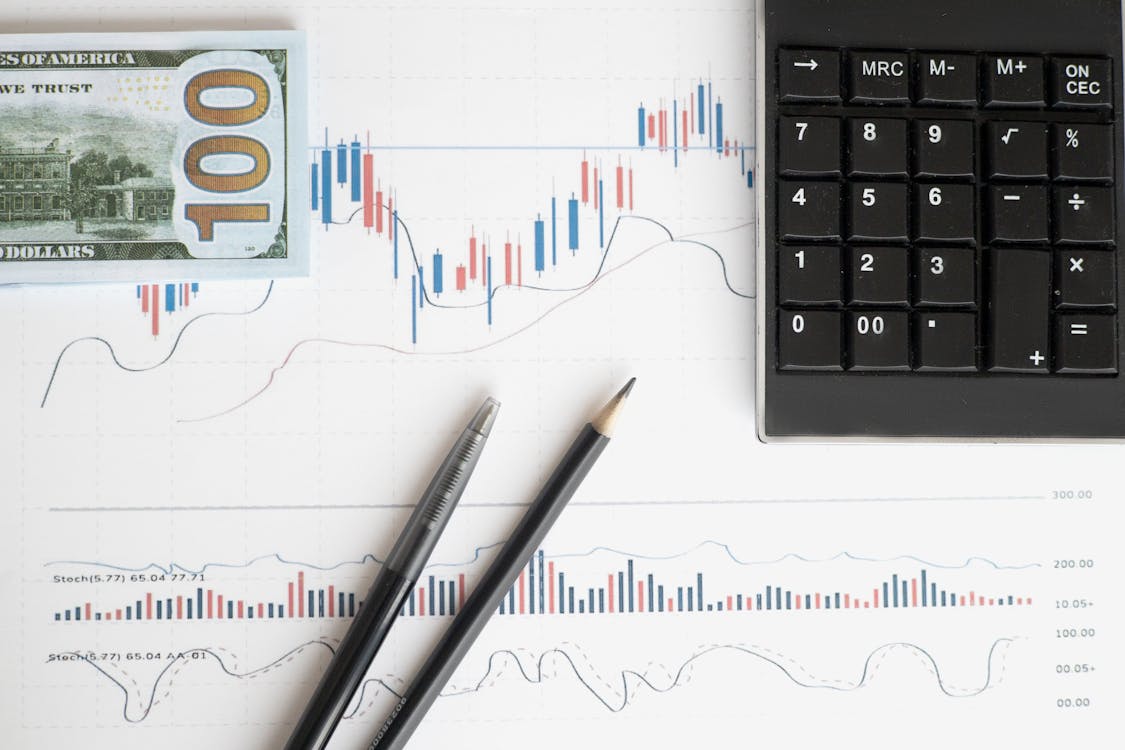 Ups And Downs Of GBP/USD
GBP/USD had a volatile week marred with economic releases and macroeconomic developments in the banking sector. There were releases from the UK and the US, but the banking crisis overshadowed them. The US released a mixed bag of data, with inflation rising while retail sales fell. Initial jobless claims in the US fell, pointing to a still-tight labor market.
However, a developing banking crisis and the looming storm clouds of a potential recession dominated the turbulent week.
The latest twist in an ongoing drama that started last week was the announcement by SVB Financial Group that it would seek Chapter 11 bankruptcy protection.
These issues have reached Europe, where Credit Suisse shares have fallen due to liquidity concerns, forcing regulators to rush to reassure the markets.
First Republic Bank experienced a 32.8% decline after announcing that it would suspend its dividend.
Next Week's Key Events For GBP/USD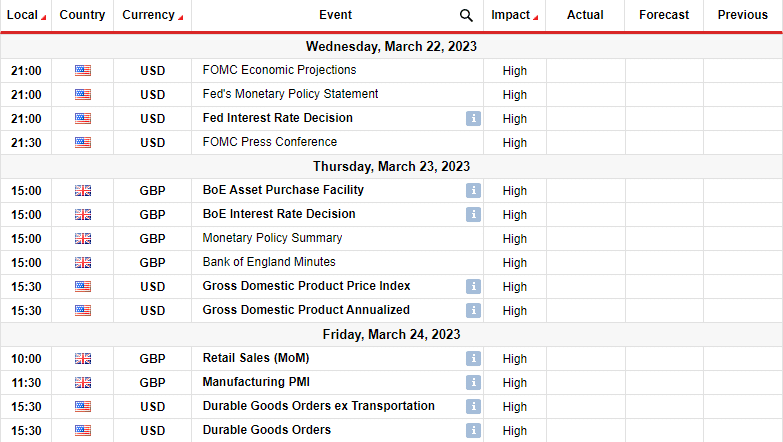 Investors will focus on the Federal Reserve's and BOE's monetary policy meetings scheduled for next week.
Investors have revised their forecasts for the magnitude and duration of the interest rate hikes in the US and the UK in light of recent changes in the banking industry.
GBP/USD Weekly Technical Forecast: A Bounce Higher From The 22-SMA Support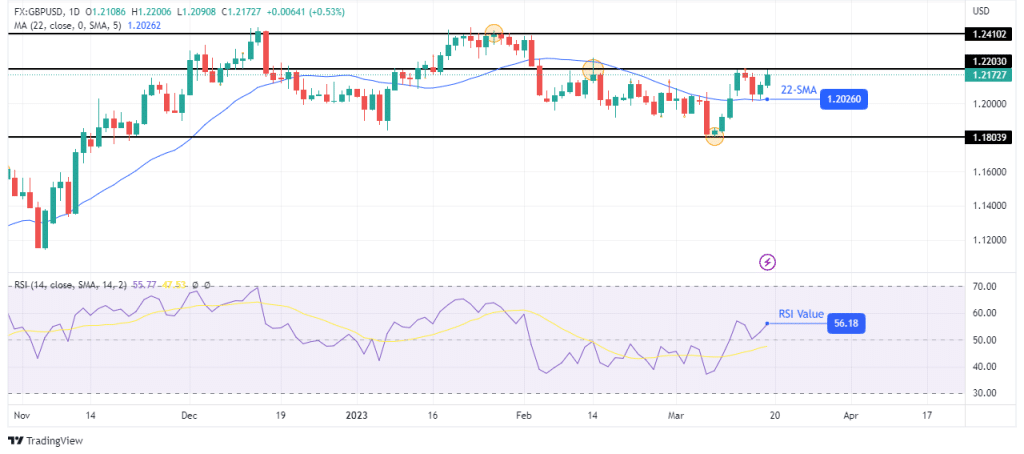 The daily chart shows GBP/USD trading above the 22-SMA and the RSI above 50, indicating a bullish bias. Bulls took over from bears after a short and choppy downtrend as bears could not continue below the 1.1803 support.
The price broke above the 22-SMA, retested it, and is now looking to take out the previous high at 1.2203. In the coming week, there is a high chance that the price will break above the 1.2203 resistance and push higher to the 1.2410 resistance.
However, the price might fall below the SMA if the 1.2203 level holds firm. A break below the SMA would mean retesting the 1.1803 support.
---
More By This Author:
AUD/USD Forecast: Upbeat Employment Data Lends Support
GBP/USD Weekly Forecast: Bullish Amid Easing US Jobs Market
EUR/USD Weekly Forecast: Weak Labor Market Lowers Hike Bets