FX Markets: It Seems Like The Euro Is Always Stuck In Second Gear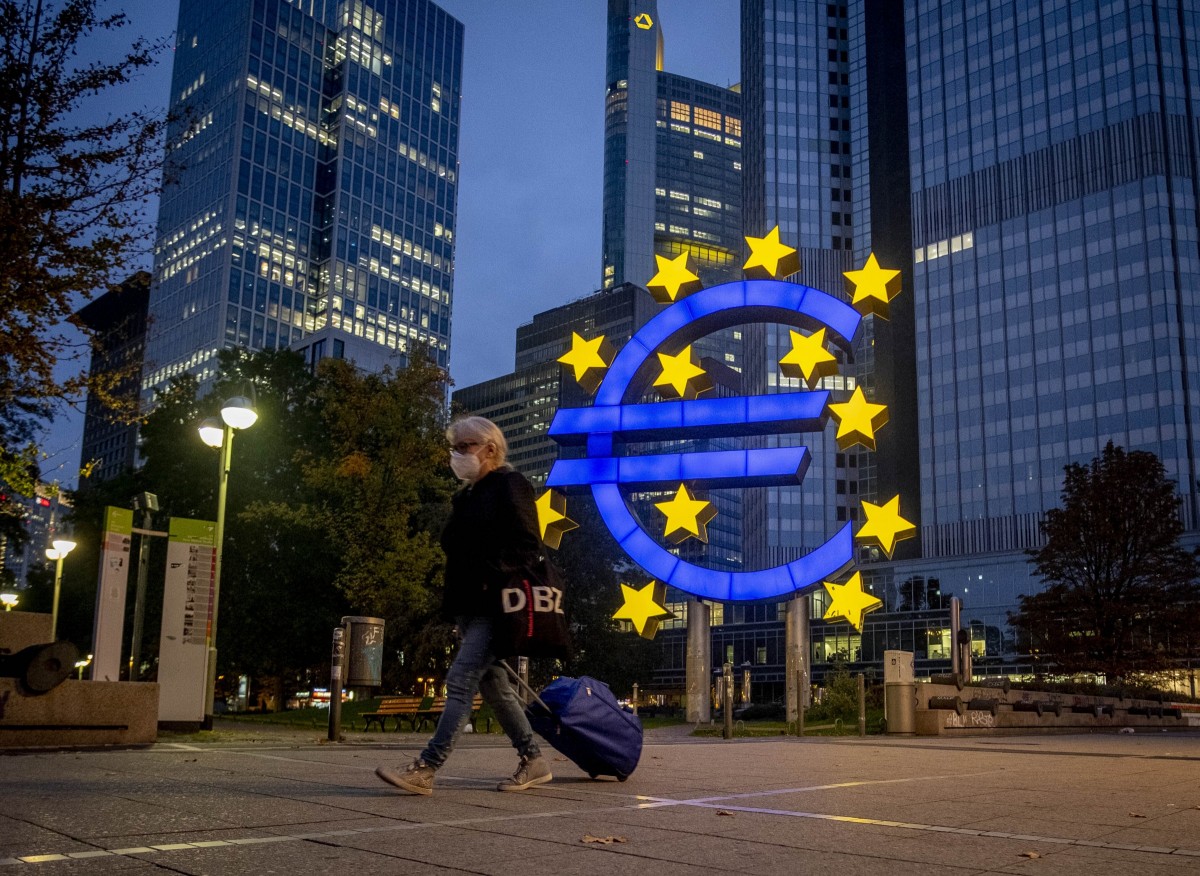 Europe's slow roll-out weighs on the EUR
While the ECB may be delighted that the trade-weighted euro is now down 2.5% from its highs at the start of the year, it will be less happy about the reason for that decline. Undoubtedly the soft euro has been driven by a re-assessment of eurozone growth prospects as leaders struggle to control the Covid-19 crisis.
The fact that Europe will be contributing less to the global recovery in 2021 has also taken its toll on commodity prices, where reflationary trends have stalled in March. Industrial metal and oil prices are roughly 5-8% off their February highs. Yet the global demand story is expected to hold up – the eurozone recovery is delayed, not derailed after all – and should keep commodities bid and the dollar offered as we move through 2Q.
While the first quarter of this year was never going to be the break-out quarter for the euro-dollar rally, events in Europe suggest EUR/USD gains will be harder to come by this year. Accordingly, we are cutting our 2Q21 EUR/USD forecast to 1.22 from 1.25 and now doubt that the 1.30 level will be seen later this year.
Let's not forget, however, that the Fed's experiment with deeply negative real rates and what aggressive US fiscal policy means for the nation's twin deficits will continue to be the dollar's Achilles heel. Also, FX positioning is now much better balanced than the heavily short dollar positions witnessed at the start of the year.
EUR/USD versus Industrial Metals: The rally is not over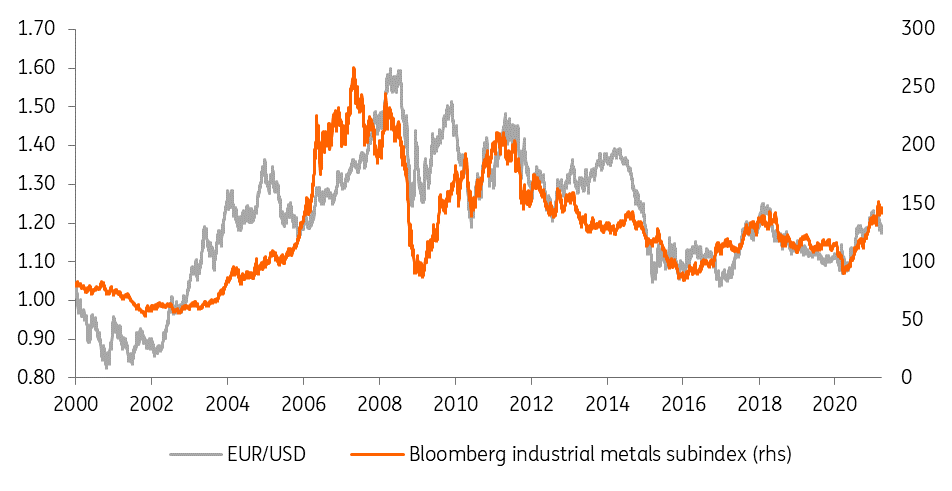 Source: Refinitiv, ING
Commodity currencies continue to be favoured
Commodity currencies have held up quite well this year despite the recent correction in commodity prices. Driving some of that out-performance is the understanding that the positive income shock of the terms of trade gains enjoyed by these countries over recent quarters bring local central banks closer to exiting emergency measures of support.