FTSE HomeBuilders Weigh On Sentiment With Disappointing Homes Data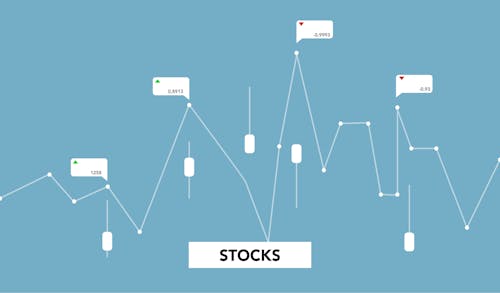 Image Source: Pexels

UK stocks are starting the week where they left off Friday, trading in the red down 0.5%, The UK housebuilders' sector is experiencing a decline, with the housebuilders' index falling by 3.4%. This decrease is attributed to weak housing data that has raised concerns within the market. Asking prices for homes in the UK have exhibited a significant drop this month. The increase in mortgage costs has led sellers to adjust their expectations regarding the prices they can achieve for their properties. Rightmove, a property website, reported that average asking prices for homes have fallen by 1.9%. This decline is the most substantial monthly fall for the month of August since 2018, and it is twice as pronounced as the typical summertime decrease. Within the FTSE 100 index, homebuilders are feeling the impact. Taylor Wimpey and Persimmon, two major players in the industry, have each fallen by about 4%. The collective movement within the housebuilders' sector reflects the sensitivity of the industry to housing market dynamics and economic conditions. The decline in asking prices, combined with profit warnings and challenging trading conditions, has contributed to the downward trend in the sector's performance.
On the positive side of the ledger Intercontinental Hotels Group sits at the top of the blue chip index today as the company has disclosed its recent purchase of a certain quantity of its own ordinary shares, each priced at 20340/399pence. The purchase was conducted through Goldman Sachs International and took place on the London Stock Exchange. This transaction aligns with the authorization granted by IHG shareholders during the Annual General Meeting held on May 5, 2023. The purchase was carried out following instructions that IHG had issued on February 21, 2023, as previously announced on the same date. This initiative reflects IHG's utilisation of its authority to buy back its own shares as approved by shareholders, demonstrating the company's strategic use of its financial resources in line with shareholder decisions and market conditions.

FTSE Intraday Bullish Above Bearish below 7435
Below 7300 opens 7250
Primary supportis 7220
Primary objective 7158
20 Day VWAP bearish, 5 Day VWAP bearish
(Click on image to enlarge)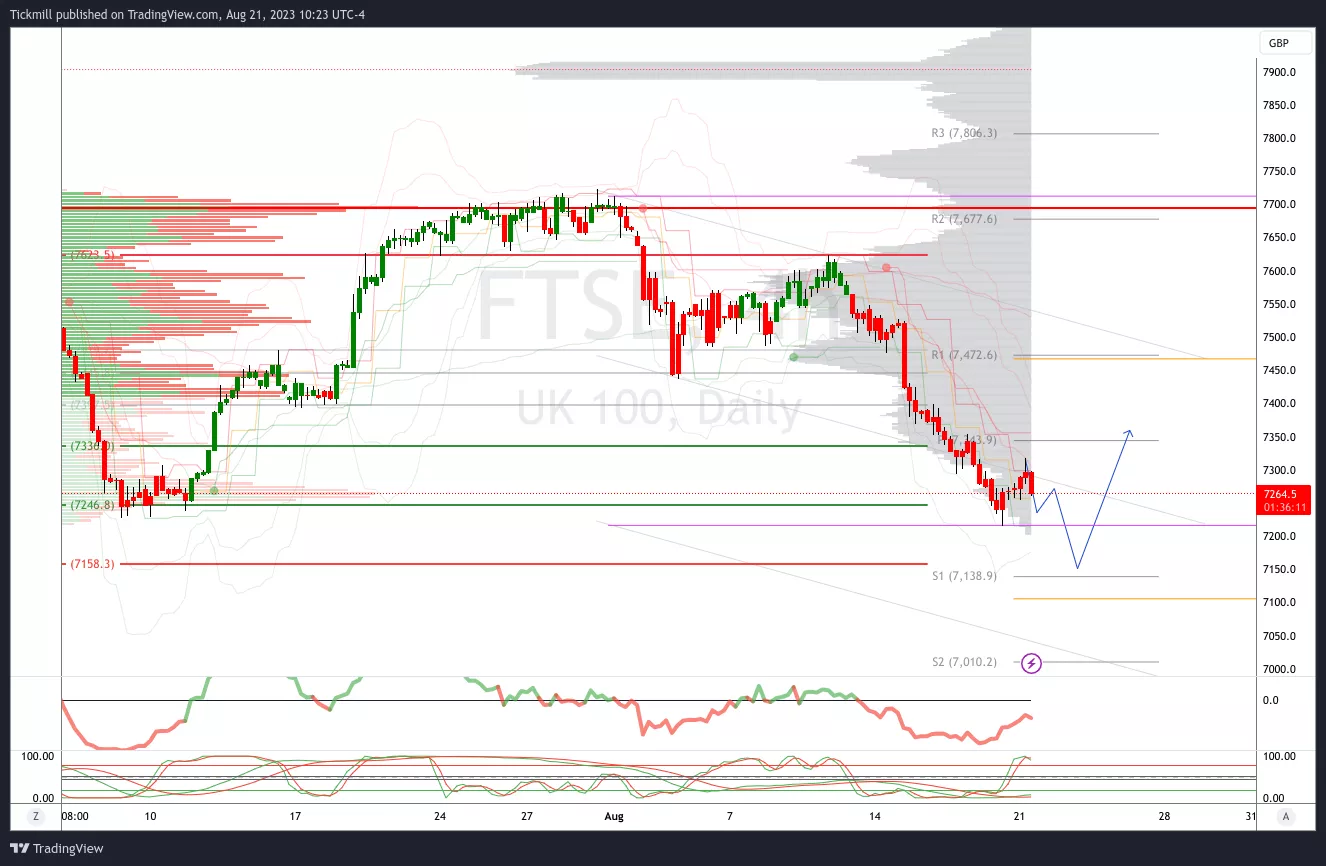 ---
More By This Author:
Daily Market Outlook - Monday, Aug. 21
The FTSE Finish Line: FTSE Ending The Week Frimley In Red
Daily Market Outlook - Friday, Aug. 18
Disclaimer: The material provided is for information purposes only and should not be considered as investment advice. The views, information, or opinions expressed in the text belong solely to ...
more