Forex Today: Powell Reassures On Inflation, Tapering
Yesterday's FOMC release saw no change to the US interest rate, while reassuring signals were sent on inflation and the timing of eventual QE tapering. The Fed seems to have successfully signaled that tapering remains far off and the currently high inflation is expected to be essentially transitory (the Fed is confident it will fall over the medium term). This sent the US dollar lower as the Fed's cautious optimism suggests that monetary policy will remain accommodative for the foreseeable future.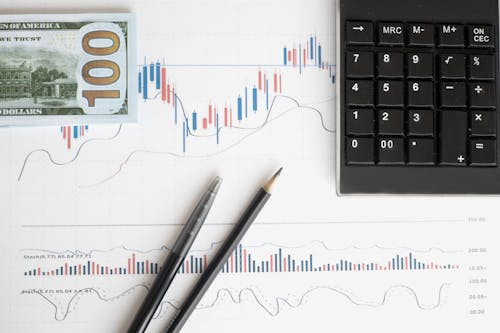 Asian stock markets have recovered firmly on the US Fed release plus moves made by the Chinese government to reassure investors.
In the Forex market, the British pound is showing the greatest strength today, while the US dollar is clearly the weakest major currency. The U.S. Dollar Index remains in a valid long-term bullish trend, but is currently showing momentum in the opposite direction (FXB, UDN).
Yesterday's Canadian CPI (inflation) data release came in slightly lower than expected, at a monthly increase of 0.3% compared to the consensus forecast of 0.4%.
Today will see a release of advance US GDP data, which may move the Forex market if the number is a surprise. A quarterly increase of 8.5% is expected.
Last week saw a fifth consecutive weekly rise in global new confirmed coronavirus cases, suggesting that the pandemic is advancing again due to the spread of the more highly infectious Delta (Indian) variant, which vaccines are clearly less effective against, at least in terms of preventing infection. New data from Israel suggests the effectiveness of vaccines may drop greatly after only a few months, but British data contradicts such strong findings.
It is estimated that 27.6% of the world's population has received at least one vaccination against the novel coronavirus.
Total confirmed new coronavirus cases worldwide stand at over 195.9 million with an average case fatality rate of 2.14%.
The rate of new coronavirus infections appears to now be increasing most quickly in Algeria, Australia, Bahamas, Cuba, Finland, France, Georgia, Greece, Honduras, Iceland, Iran, Iraq, Japan, Kazakhstan, Kenya, Laos, Malaysia, Mexico, Morocco, Nepal, Nigeria, Norway, Pakistan, Sri Lanka, Uzbekistan, Vietnam, and the United States.
Disclaimer: DailyForex will not be held liable for any loss or damage resulting from reliance on the information contained within this website including market news, analysis, trading signals ...
more