Eurozone: Short Rest Before The Rebound
March industrial production was weak but the ingredients for a sharp rebound to start in April are in place.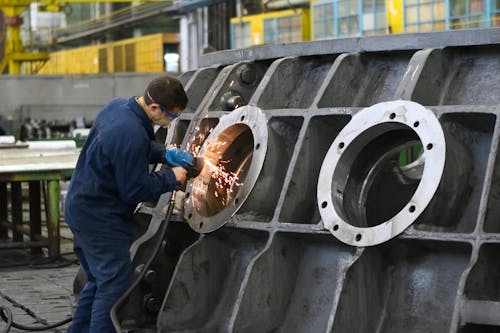 Eurozone (EZU) industrial production grew in March by a very meagre 0.1% month-on-month, from -1.2% MoM in February. While the production of capital and durable consumer goods dropped once again, the production of intermediate and non-durable consumer goods rebounded. On the year, industrial production was up by almost 11%.
Based on today's numbers, industrial production was one of the few positive developments in the first quarter, which actually brought a double dip for the entire bloc. Still, the meagre growth in March might give rise to doubts about the future of industrial production in the months ahead. Unnecessarily so, in our view. In fact, we do expect a strong rebound in industrial production in the coming months. Confidence in the manufacturing sector is at an all-time high, driven by record high production expectations and record low inventory levels. Looking at the larger eurozone economies, production expectations are at record highs in Germany, Spain, the Netherlands and almost in France but still significantly below record highs in Italy.
Supply chain distortions over the first months of the year could still lead to delays and a more erratic path of industry on its return to normal. However, past experience has shown that any of these supply chain distortions will only delay rather than derail the rebound of industrial production in the eurozone. March was only a short resting period in the starting blocks. In April, the race to recovery will be on.
Disclaimer: This publication has been prepared by ING solely for information purposes irrespective of a particular user's means, financial situation or investment objectives. The information ...
more