Eurozone Mobility Plateaus: Delta Impact Or Summer Lull?
The rebound in mobility has stagnated in recent weeks. While the Delta variant does seem to have had some impact on future consumer and business expectations, it looks like the recovery in mobility has stalled mainly because of seasonal effects. We therefore still expect GDP growth to remain strong in 3Q, but Delta does signal a risk to the outlook.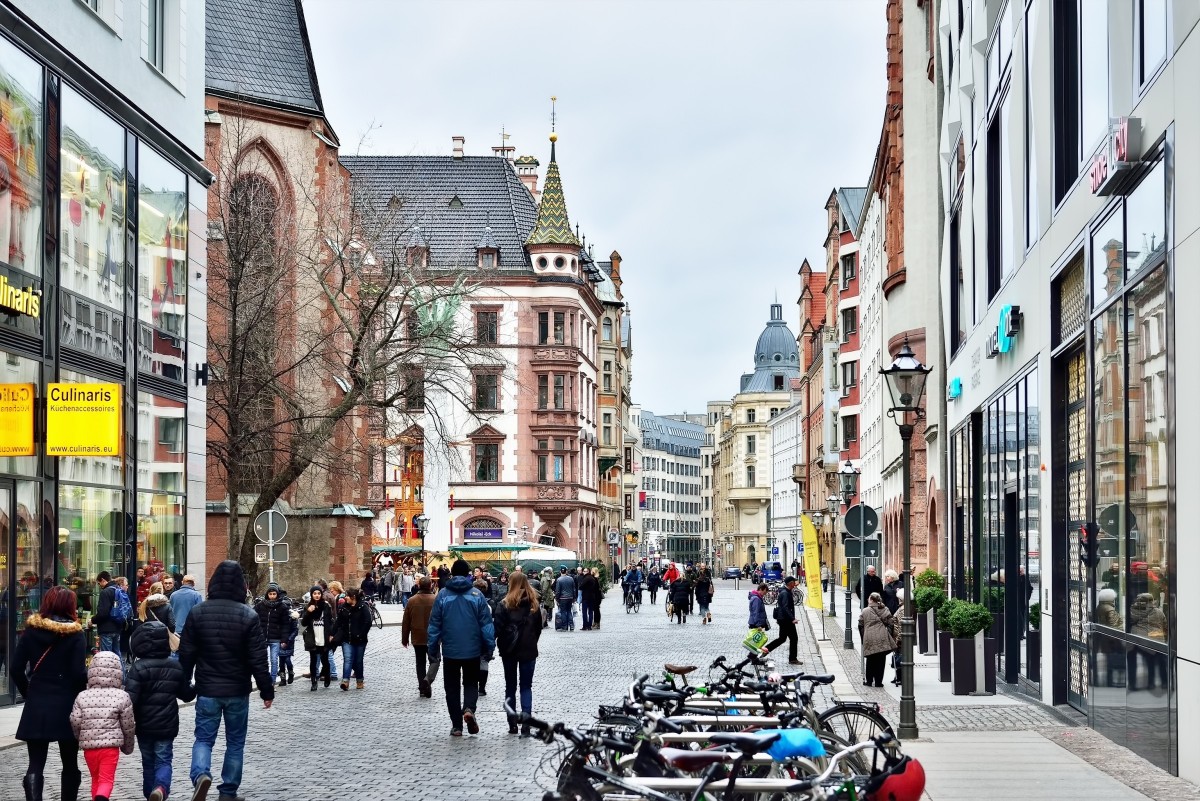 The relationship between mobility and economic activity was very strong during the first wave of the coronavirus in spring 2020 but has weakened over time, as businesses have better adapted to the restrictive measures. Still, it does give some indication of how domestic demand is recovering and therefore is worth revisiting now that economies have opened up further, although we've also seen a rise in new cases in many eurozone economies driven by the Delta variant.
The recovery in mobility has stalled
Since early January, mobility in the eurozone has been on the rise, according to our ING mobility index which combines Google mobility data on daily trips to retail & recreation facilities, workplaces and groceries and pharmacies. This has coincided with the economic recovery from the second wave and has brought daily economic movement close to pre-pandemic levels again in June. In recent weeks, the steady rise in eurozone mobility has come to a halt in all eurozone economies.
The rise in mobility has stalled in the major eurozone economies since mid-June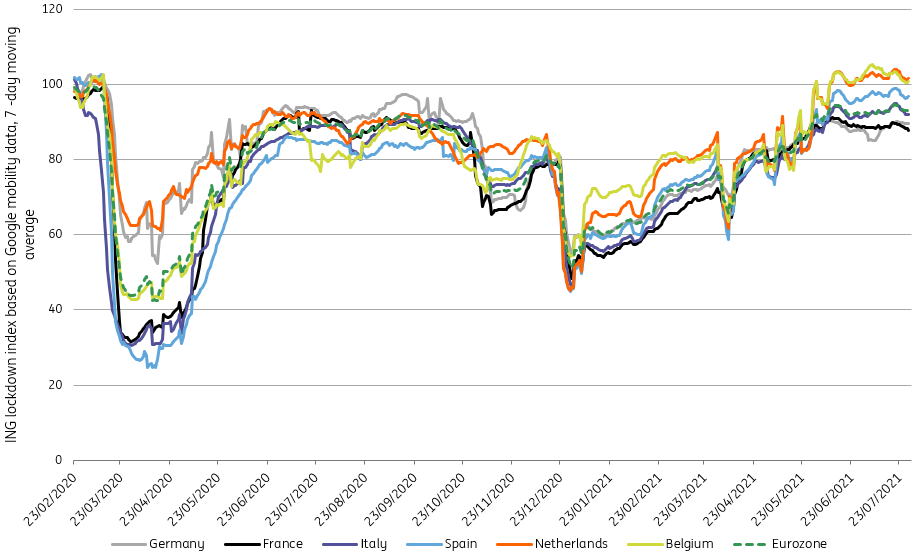 Source: ING Research, Google COVID-19 Community Mobility Reports
Note: index of activity since 15 Feb 2020 for retail & recreation, groceries & pharmacies and workplaces using Google Covid19 Community Mobility Reports with data through 30 July 2021. 100=baseline of activity between 3 Jan and 9 Feb 2020
The plateau in the mobility index comes at a time of another flare up in the virus as the Delta variant is becoming the dominant strain in most eurozone economies. To a limited degree, countries have put more restrictive measures in place again or delayed the easing of measures. Surveys have already shown some impact on confidence for businesses and consumers, with optimism about the months ahead declining. With mobility flattening, it could be that we're already seeing an impact on behaviour as well.
Disclaimer: This publication has been prepared by the Economic and Financial Analysis Division of ING Bank N.V. ("ING") solely for information purposes without regard to any ...
more