Elbit Systems, It's Time To Go Long
Summary: A sudden change in the political landscape is bullish for the Israeli Defense Sector. That, combined with the expanding drone industry, will benefit Elbit Systems.
The drone industry is expanding.
ESLT will benefit from both a changing political landscape, and the need for more drones.
If you haven't initiated a position in Elbit Systems (NASDAQ:ESLT) yet, now is the time. I mentioned it briefly in another article regarding Geopolitical Analysis, but I am going to take a more in depth look here.
Elbit Systems is an Israeli Defense company that provides a robust suite of products in a variety of sectors such as aerospace, land and sea, and computer electronics. They are also greatly involved in the growing sectors of reconnaissance ("C4ISR") and unmanned aircraft systems (UAS), which was formerly known as UAV and more commonly called a "drone" today. Elbit Systems is a global company doing business in The United States, Europe, and South America. They are most famous for their drones, and I believe that drones (along with cyber security) are going to be the preeminent method of warfare going forward. This is fantastic for Elbit Systems, because PWC believes the drone market could reach $127B by 2020.
Besides fundamentals and technicals, the exciting news announced two nights ago has me very bullish on the Israeli defense sector. It was the election of the new Defense Minister in Israel.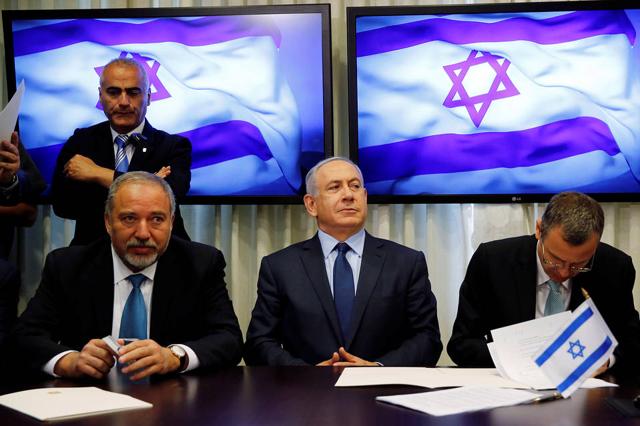 (Credit: WSJ)
Avigdor Lieberman is head of the ultra-nationalist Yisrael Beitenu party of Israel. He was tapped by the Prime Minister Benjamin Netanyahu [Bibi] after a falling out with the prior defense minister about the political identity of the country. Bibi has continued to take the country on a path further to the right, which Moshe Yaalon (former defense minister) fervently disagreed with. To strongly solidify his ruling coalition, as a slap in the face, or possibly in accordance with his new agenda, Bibi has gone with a far right candidate for Defense Minister, which should be very bullish for the Israeli defense sector.