ECB: Minutes From December Meeting Show Strong Support For Latest Package
The just-released minutes of the European Central Bank's December meeting illustrate the strong support for the announced package as well as clear concerns about the economic outlook and low inflation. The strengthening of the euro is getting more and more attention.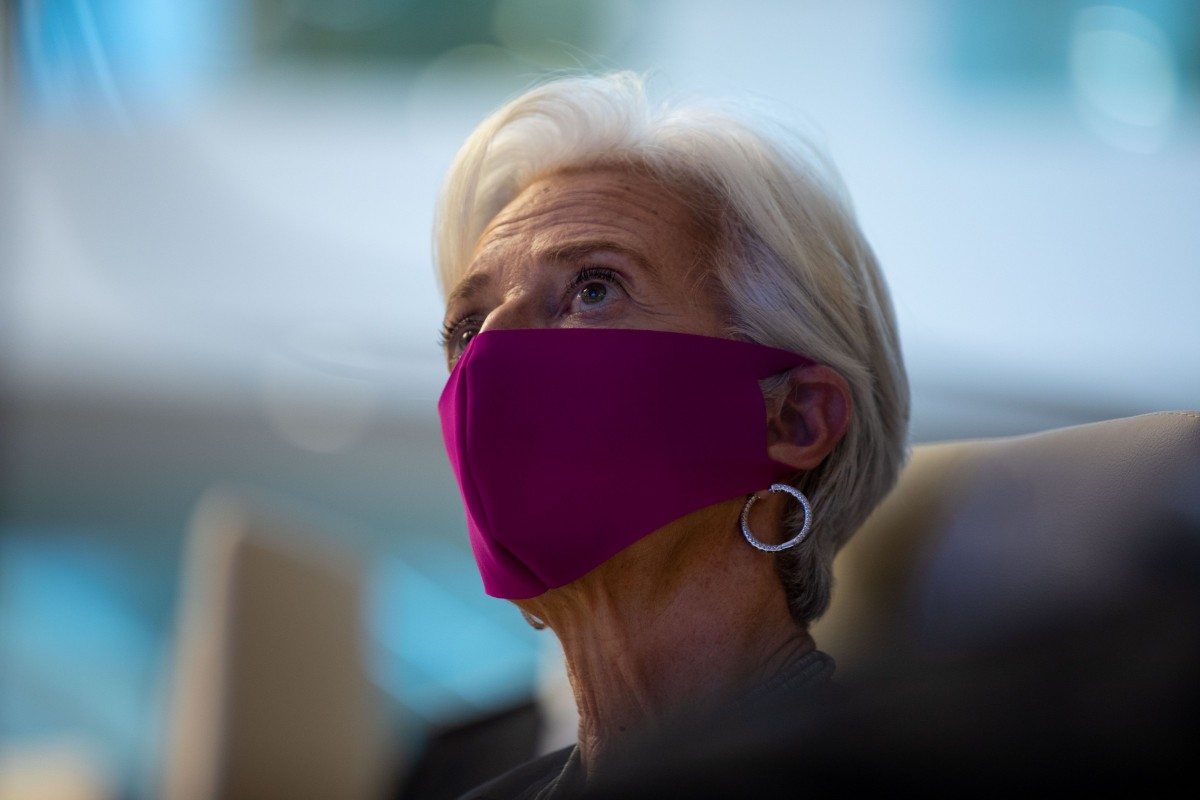 ECB President Christine Lagarde
Back in early December, when the main stories in the eurozone were the rolling out of the vaccine amidst short-term disruptions from new lockdowns and rising infections, the ECB announced a new policy package, extending and increasing the level of monetary policy accommodation until March 2022. The just-released minutes of this meeting illustrate the ECB's broad support for this decision as well as concerns about the outlook for the eurozone economy and inflation.
Here are some highlights from the minutes:
The December 2020 staff projections expected the eurozone economy to return to pre-crisis levels by mid-2022
The ECB saw the balancing act between "positive news regarding the availability of vaccines on the medium-term outlook" and the "impact of the more negative latest news on infection rates and containment measures in the short term".
The ECB showed clear concerns that "the second wave of the pandemic would not make the crisis deeper as a whole, but would make it more drawn out than previously anticipated. It was felt that a protracted curtailment of activity might inflict more lasting damage on a number of sectors, with heightened risks of rising insolvencies and unemployment affecting the medium-term outlook and more protracted scarring effects owing to the delay in the recovery."
The exchange rate is getting more and more attention as "it was pointed out that the nominal effective exchange rate currently stood at an all-time high and that the recent appreciation could contribute significantly to the subdued inflation outlook". Also, the minutes said that "concerns were voiced over risks related to developments in the exchange rate that might have negative consequences for the inflation outlook".
As regards the decision to increase the size of the Pandemic Emergency Purchase Programme, some ECB members advocated a somewhat lower increase than the announced €500bn, given that "significant space for purchases was still available from past decisions and that in an environment of high uncertainty it was worth "keeping some powder dry" by maintaining the option to further adjust the envelope in the future". Other members, however, argued in favor of a larger envelope to offset the ending of the additional asset purchases by €120bn for 2020.
Disclaimer: This publication has been prepared by ING solely for information purposes irrespective of a particular user's means, financial situation or investment objectives. The information ...
more