Canada Remains On The Right Track
Growth expectations swung wildly in recent months, but the composition of today's 1Q GDP report means we shouldn't be too disappointed by the downside miss. The vaccination programme is going well, the labor market is strong, fiscal support and rising commodity prices are more helpful. The Bank of Canada remains on track to raise rates next year.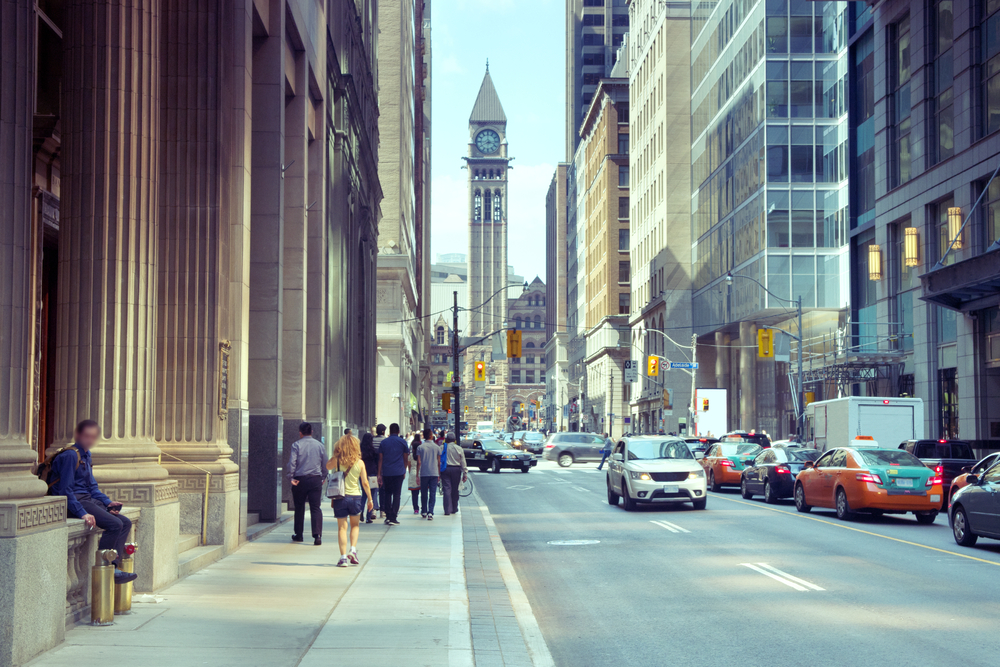 Source: Shutterstock
Expectations got too carried away
The Canadian economy has surprised almost everyone with its resilience as predictions swung from a contraction in output in the first quarter just a few months ago to the likelihood of very robust growth. In the end, expectations got a little too carried away with the 5.6% outcome coming in below the consensus prediction of 6.8% growth (the range was 6.3% to 7.4% according to Bloomberg). Nonetheless, given where Canada has come from this is a great story.
Canada real GDP levels versus the US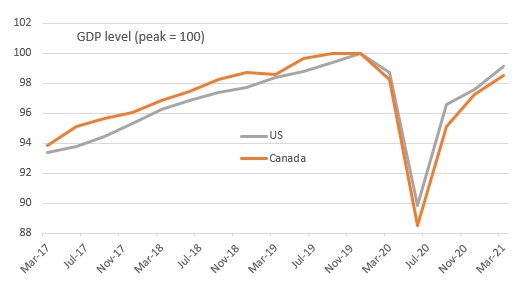 Source: Macrobond, ING
A good mix of growth
The details show consumer spending rose at an annualized 3.4% rate, investment was up 17%, led by a 43% increase in residential structures, the government was up 6.2% and net trade made a positive contribution to the tune of 0.5 percentage points. Inventories subtracted 1.4 percentage points from headline growth so on balance the mix of growth drivers looks good.
Canada vaccination program has rocketed to overtake the US - proportion of the population having received at least one vaccination does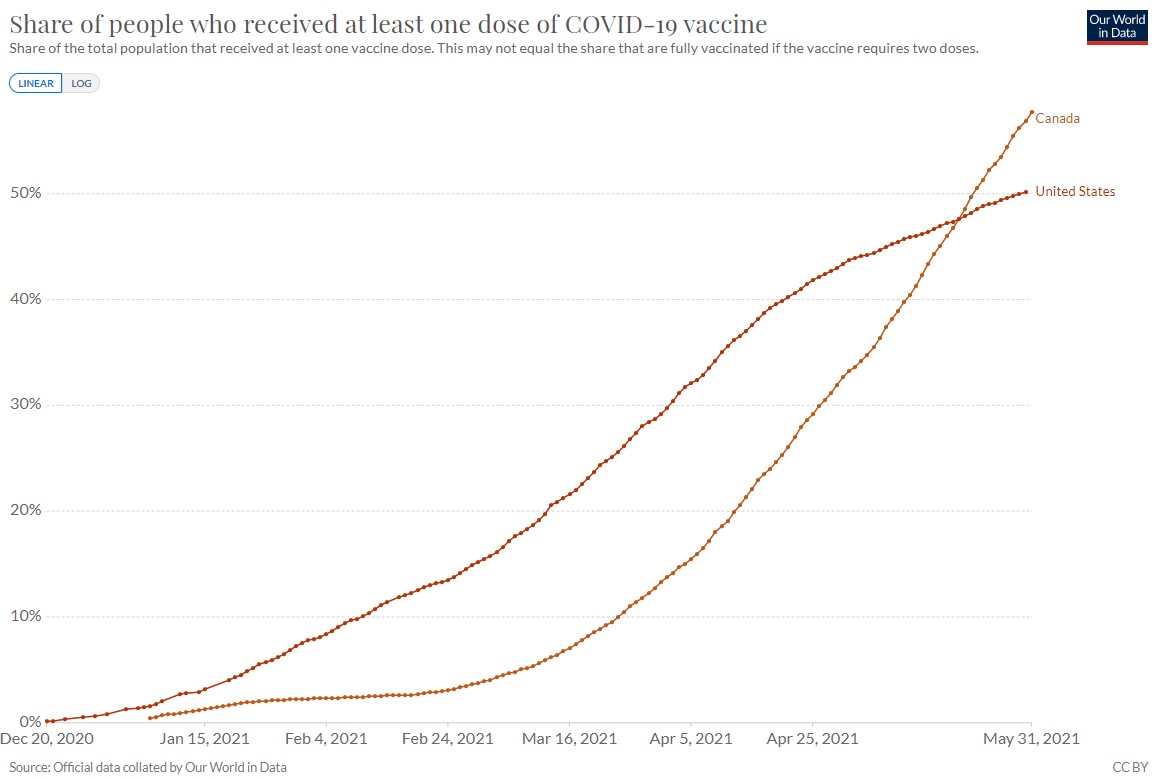 Source: OurWorldinData.org
Outlook supports 2022 BoC rate hike story
This leaves GDP output 1.5 percentage points below the pre-pandemic peak and we strongly suspect that this current quarter (2Q21) will see all of that lost output returned. Canada's vaccination programme, after a slow start, is progressing superbly (a higher percentage of people vaccinated than in the US now) and with ongoing stimulus coming and the commodities rebound set to drive investment forward, we are optimistic.
Disclaimer: This publication has been prepared by the Economic and Financial Analysis Division of ING Bank N.V. ("ING") solely for information purposes without regard to any ...
more