Canada Jobs Revival Justifies Another Taper
Canada's economy is showing real signs of improvement with today's jobs data reinforcing the more upbeat outlook. The Bank of Canada are set to taper their QE program again next week and with interest rates set to rise next year, the outlook for CAD remains bullish.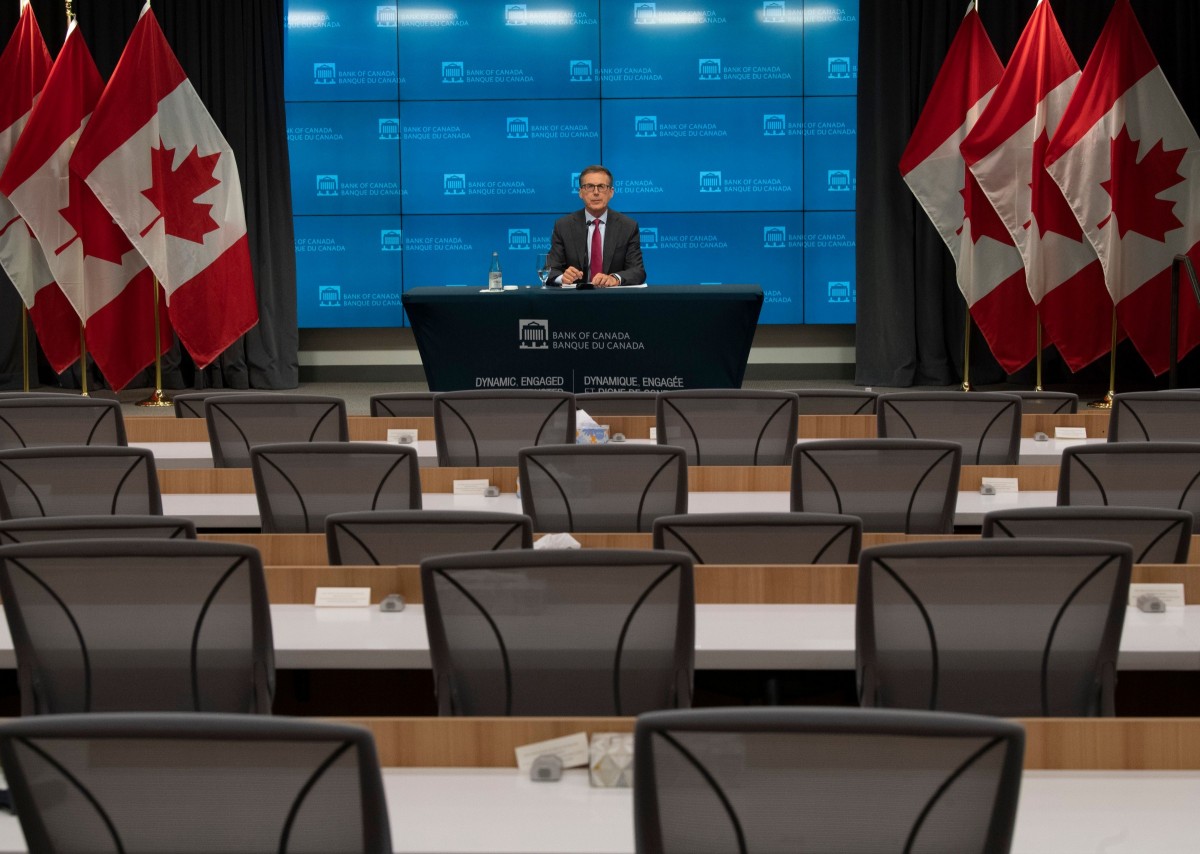 Bank of Canada Governor Tiff Macklem takes questions from reporters on the phone as he participates in a news conference at the Bank of Canada
Jobs surge back, but only part-time for now
Canada added 231,000 jobs in June, which was well above the 175,000 consensus estimate. The disappointing aspect was that they were all part-time with full-time employment actually falling 33,200. This likely reflects issues over ongoing Covid restrictions and the gradual re-opening process, but as the chart below shows, the really encouraging thing is that the economy is getting close to having fully recovered all of the lost jobs caused by the pandemic.
Canada employment levels (mn)
Source: Macrobond, ING
The majority of gains were in the accommodation and food sector (+100,900) with construction (-23,400), the main drag. Meanwhile the unemployment rate fell to 7.8% from 8.2%, which was in line with expectations.
With employment now down only 340,000 on February 2020 levels and the gradual re-opening of the economy set to gain more momentum in the next couple of months, we expect employment to be fully recovered by the end of the current quarter.
Bank of Canada to taper again
40% of Canada's population is now fully vaccinated with a further 29% partially so (requiring a second dose), which puts it close to the top in the Covid vaccination rankings. It also leaves Canada well ahead of the US and most of Europe and with the number of cases plunging and hospitalisation numbers remaining low this is allowing a gradual re-opening of the economy.
In any case, Canada's economy hasn't been hit as hard as feared by the third wave of infections while the BoC's latest Business Outlook Survey showed sentiment hitting a record high on optimism that the economy can swiftly return to normality. With fiscal policy continuing to provide support to the economy, inflation already above target and jobs prospects looking strong we believe that the Bank of Canada will announce a third taper of its QE asset buying next week, reducing it to C$2bn per week from C$3bn.
Disclaimer: This publication has been prepared by the Economic and Financial Analysis Division of ING Bank N.V. ("ING") solely for information purposes without regard to any ...
more