BMW Is The Latest Car Manufacturer To Smash Q1 Comps, Sales Rise 33.5%
BMW is the latest legacy automaker to smash its sales comps for Q1, as automakers benefit from 2020's poor sales due to the pandemic.
BMW said it delivered 636,606 BMW, MINI and Rolls-Royce vehicles to customers during the quarter. The figure isn't just a 33.5% rise in sales for the automaker, it's also a new all time high for sales for the company's first quarter.
Not unlike other legacy automakers, BMW also saw a massive surge in electric vehicles. Its sales of EVs more than doubled to 70,207 units during the quarter. Total sales rose by 8.3% in Europe, 17,3% in the Americas, and an astounding 76.4% in Asia - thanks to Q1 2020's lockdowns.
Recall, yesterday we noted that Mercedes also smashed its Q1 numbers. Sales were up 22% in Q1 thanks to not only easy comps, but also record demand out of China. Globally, Mercedes-Benz sold 581,270 cars and saw its China sales figures rise by 60%. China is the biggest market for the brand and had the most favorable comps, similar to BMW.
The pop for both automakers in North America shouldn't be too much of a surprise. We wrote just days ago that most legacy automakers in the U.S. were posting fantastic Q1 comps.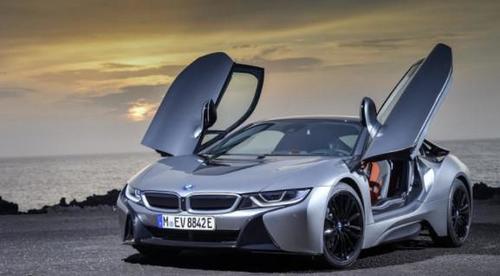 What's selling? "Everything," said one Ford dealer. GM said its U.S. retail deliveries were up 19% in Q1, the company's first number reported against pandemic-impacted comps. The automaker sold 642,250 vehicles in the U.S. in the first quarter of 2021. Toyota sold 603,066 vehicles in the quarter, a 22% rise from Q1 2020, according to IBD. Even more pronounced was the company's numbers for March, which were up 87% against the first month of coronavirus lockdowns in 2020.
Volkswagen also posted blowout comps, as sales rose 21% in Q1 to 90,853 vehicles sold. The company was helped along by robust SUV demand while also selling 474 units of its new ID.4, which only went on sale in the U.S. in late March.
Disclaimer: Copyright ©2009-2021 ZeroHedge.com/ABC Media, LTD; All Rights Reserved. Zero Hedge is intended for Mature Audiences. Familiarize yourself with our legal and use policies every time ...
more