Barclays' Experts Offer To Buy Out The Failure In The Markets
On the fears of the world market about the growth of inflation, the yield on bonds over the past month rose to multi-month highs, writes CNBC.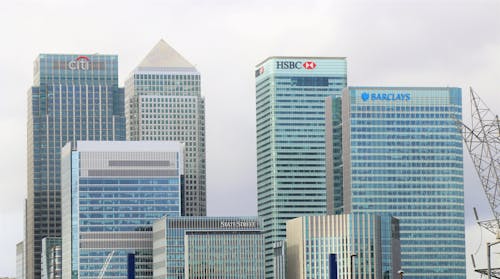 At the same time, British bank Barclays (BCS) maintains a positive outlook on shares, confident in the prevalence of the TINA principle "there is no alternative". It foresees a period of increasing volatility and declining returns on the European stock market.
But the bank's analysts advise not to be afraid of inflation and not resort to the "haven" – buying bonds, but instead take advantage of the downturn and buy cheaper shares, which, in their opinion, are more attractive than bonds.
In an updated October strategy released on Wednesday, Barclays analysts warned that a new economic cycle is brewing, the price-to-earnings ratio on shares is strong, and earnings per share growth will be moderate, while central banks are becoming increasingly hawkish on moving to reduce quantitative easing. At the same time, the inflow of funds to asset management funds has recently slowed down. With a reduction in the price-to-earnings ratio, future profitability will decrease, according to the bank, but still remain positive.
The head of the bank's European strategy, Emmanuel Cau, said that "as the risk premium increases, the adjusted return will decline. However, we still view stocks as more attractive than bonds and believe we should buy on a downturn. "
He also added that the correlation between bonds and stocks is quite large, but at the same time bonds seem to be more "out of touch" from fundamental economic indicators, and therefore, will be more vulnerable to inflation and political risks in the fourth quarter, which include the energy crisis in Europe, COVID-19, economic uncertainty in China and the US debt ceiling.
Cau is confident that investors still have ammo in their guns, given that the money markets (that is, assets under management) are now worth $ 4.5 trillion. Equities are the only asset class that generates positive real returns and tend to stay afloat in the face of higher inflation, he added.