Bank Of England: Four Things To Watch At The August Meeting
The recent rise in Covid-19 uncertainty means we're unlikely to see a hawkish turn from the Bank of England on Thursday. We expect policymakers to avoid offering any new hints on when the first rate hike may come, and we also doubt we'll get the early end to QE that some BoE hawks have recently proposed.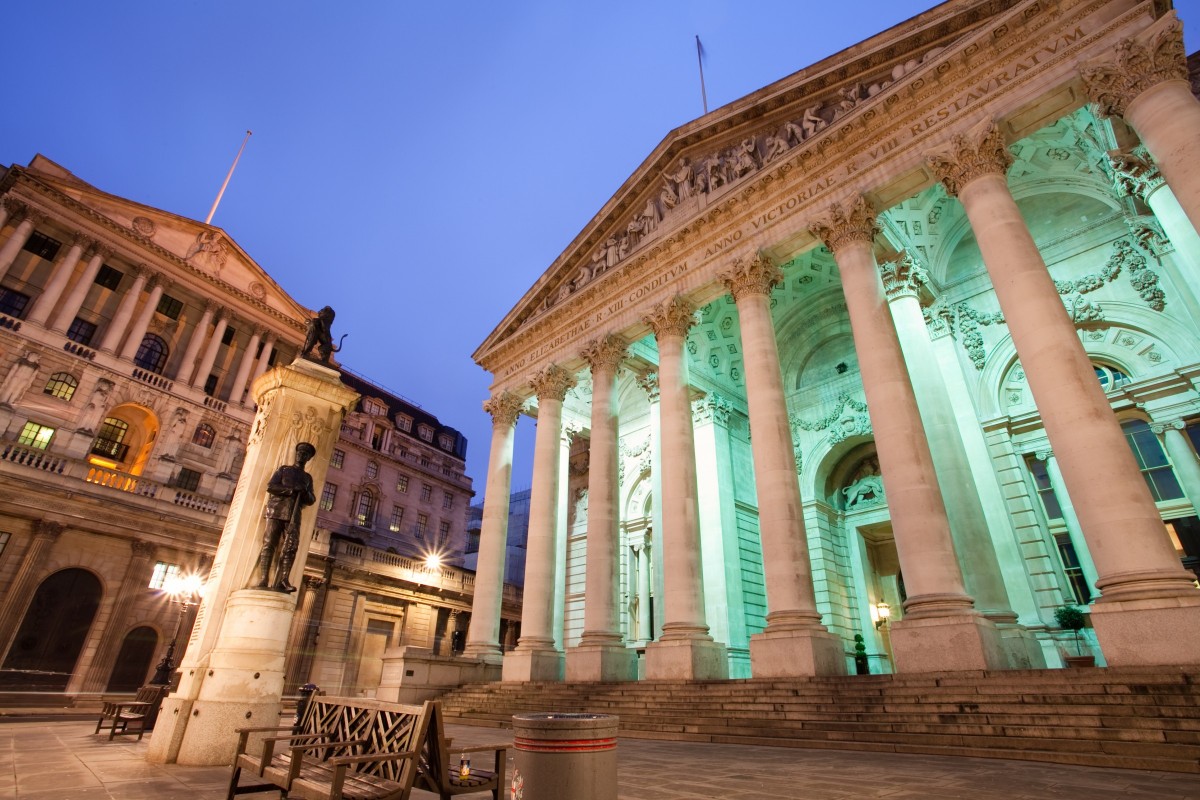 Bank Of England, London
In short: Don't expect a hawkish shift at the August meeting
We expect the Bank of England to strike a cautiously optimistic note on Thursday (5 August) – though crucially we're unlikely to get any fresh hints on the possible timing of future hikes. Nor are we likely to see an early end to the Bank's QE program – something BoE hawk Michael Saunders has recently advocated.
There is however an outside chance that we hear more about the Bank's future balance sheet reduction plans - which is likely to happen at a much earlier point in the future tightening cycle than policymakers had previously signaled. We expect the first rate hike in early 2023.
Three scenarios for the August meeting
(Click on image to enlarge)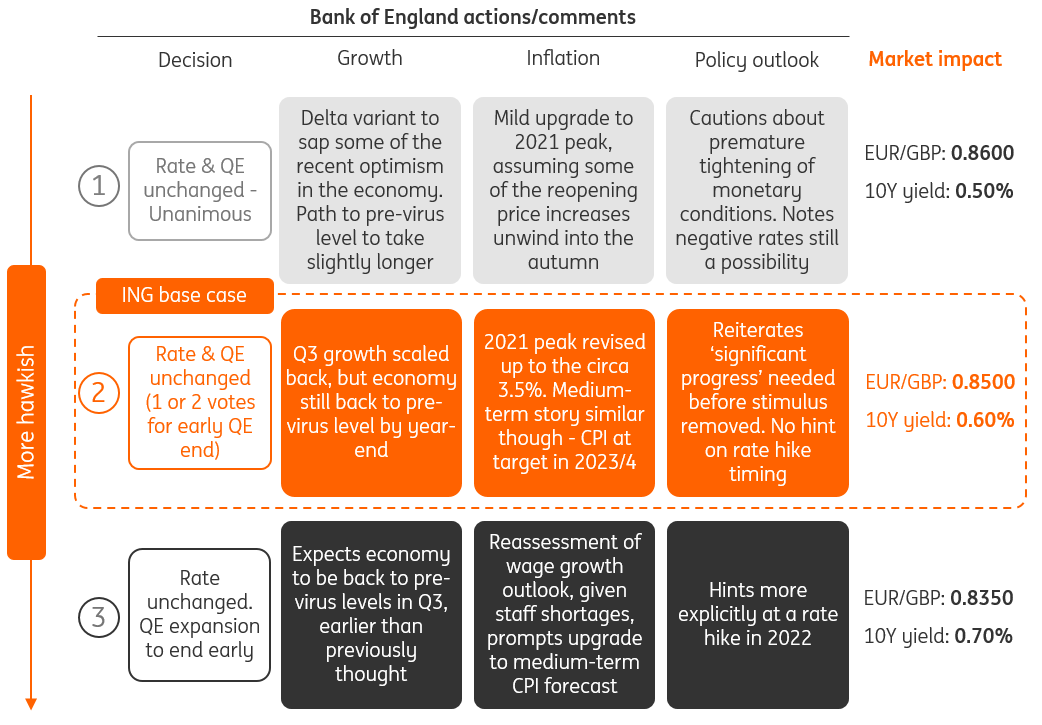 Source: ING Forecasts courtesy of ING's Rates and FX Strategy teams
1. Expect some fairly upbeat forecasts
The Bank of England will unveil its new quarterly forecasts on Thursday - and on paper the story is still likely to be fairly upbeat.
Policymakers are likely to raise the inflation forecast quite noticeably for later this year. Reopening-related price spikes in various consumer services are combining with lingering supply chain disruption and energy base effects to drive a faster inflation rate than the Bank had penciled in back in May. We now expect CPI to peak around 3.5% later this year, compared to 2.5% as the Bank was forecasting back in May.
Unemployment has also been a bit better than feared, and it's possible that the Bank once again lowers its estimate for the peak in the jobless rate later this year (linked of course to the phasing out of wage support). The BoE had previously penciled in a peak of 5.8% - around a one percentage point spike. The recent run of jobs data has certainly been fairly solid, though we'd caution that the number of people on the furlough scheme has not fallen as quickly as the wider recovery might have implied. That suggests a spike in redundancies is still likely in the autumn.
Disclaimer: This publication has been prepared by the Economic and Financial Analysis Division of ING Bank N.V. ("ING") solely for information purposes without regard to any ...
more