Asia Week Ahead: RBA Meeting Plus Regional Trade And Inflation Data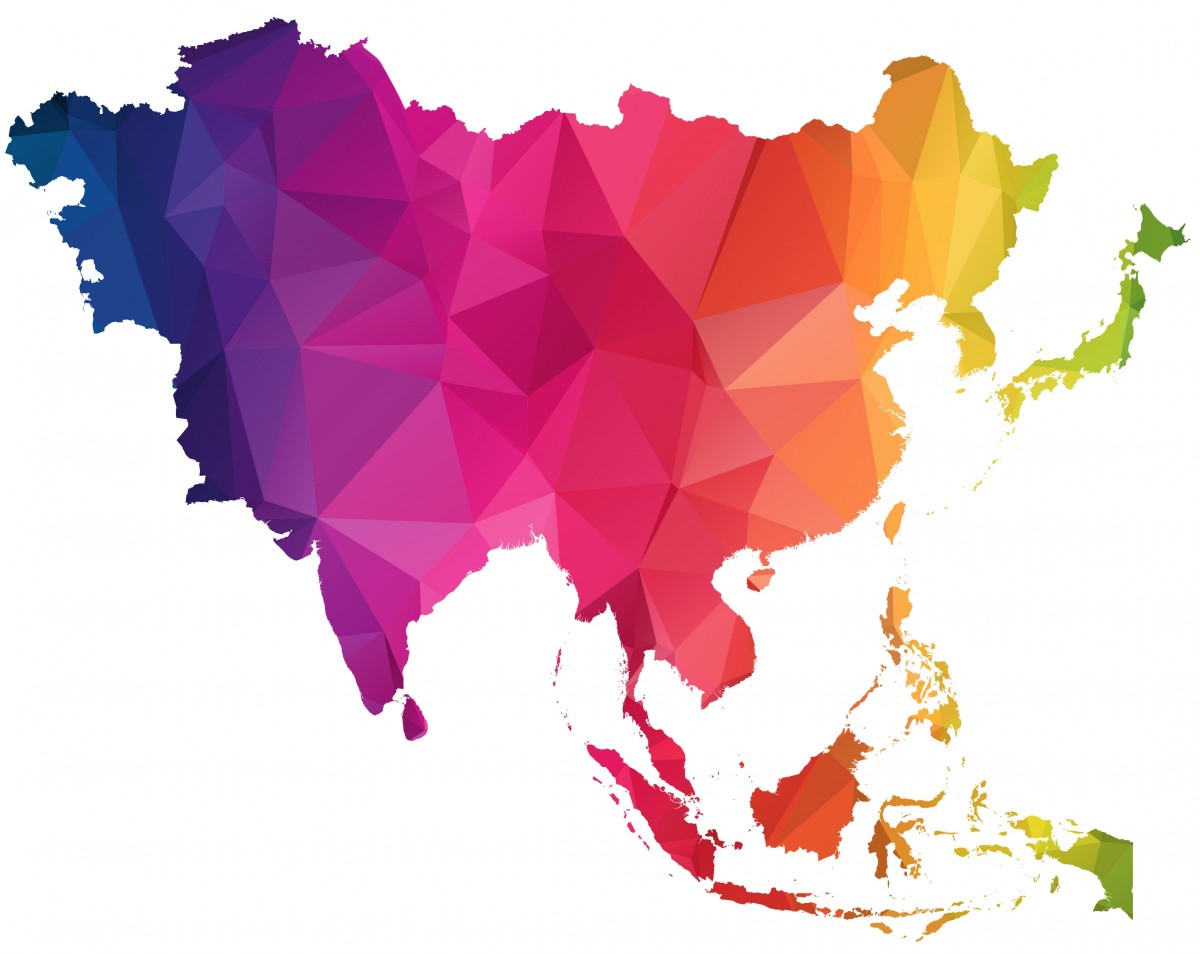 The week ahead
In the coming week, we'll get readings on inflation, trade, and PMI reports from the region. Also, with FX markets battered, data on dollar reserves will be in focus. Lastly, the Reserve Bank of Australia (RBA) meets to discuss policy, with the chance of a 50bp hike increasing.
RBA meets to discuss policy
Following some reasonable August labor market data, and stronger-than-expected retail sales figures, recent hints from the Reserve Bank of Australia that it may soon start to tighten rates at a slower pace are looking a bit less credible right now. With a strong and unified hawkish chorus from US Fed officials, the apparent ruling out by the US White House of a plaza-style currency agreement, and a further sliding of the Australian dollar, the odds are swinging back towards another 50bp RBA move at the coming meeting.
Most regional inflation readings to accelerate
Price pressures are likely to kick into high gear for both the Philippines and Indonesia which should keep their respective central banks on notice.
Indonesia's inflation has remained relatively subdued of late, but a recent price hike for subsidized fuel should push headline inflation past 6% year-on-year. Philippine inflation should also edge higher after a brief pause.
Meanwhile, the sharp depreciation of the Japanese yen should add pressure to inflation, with Tokyo CPI inflation expected to rise to 2.9%YoY in September. Inflation in Korea will also likely move higher, up 5.7%. Gasoline prices may have declined but food prices climbed quite sharply for the month.
Lastly, Taiwan's inflation should have a strong correlation with its trade data. Our outlook is for a slowdown in trade due to fading purchasing power for US and European markets. The weakness in the trade sector suggests softer demand in Taiwan given its dependence on external trade. Thus we expect lower CPI and WPI inflation for Taiwan.
Korea and Taiwan trade data
Korea's September trade data will also be in focus for the coming week. Set for release over the weekend, we expect export growth to slow to 2%YoY given the unfavorable calendar day effect. Semiconductors exports should rebound marginally after a sudden drop in August, but automobile exports are likely to turn negative as suggested by a recent industry report. Import growth is also expected to decelerate as the drop in oil prices overwhelms the weak Korean won.
Taiwan will also release trade figures in the coming days. Both exports and imports should be softer than in August, as high inflation in the US and Europe has led to a fall in purchasing power and thus weaker demand for Taiwan's exports.
PMI readings from Indonesia, Philippines, and Singapore
Next week will feature the latest readings for PMI manufacturing. We can expect declines in PMI indices for both the Philippines and Singapore due to slower export demand although both indices are likely to remain in expansion. Indonesia on the other hand should see a modest improvement in activity tracking surging exports.
All about reserves
The ongoing rout in currency markets has central banks dipping into reserves to slow the depreciation of their currencies. Reserve levels are likely to fall in the coming months and both the Philippines and Indonesia could see lower levels given depreciation pressure for their respective currencies.
Asia Economic Calendar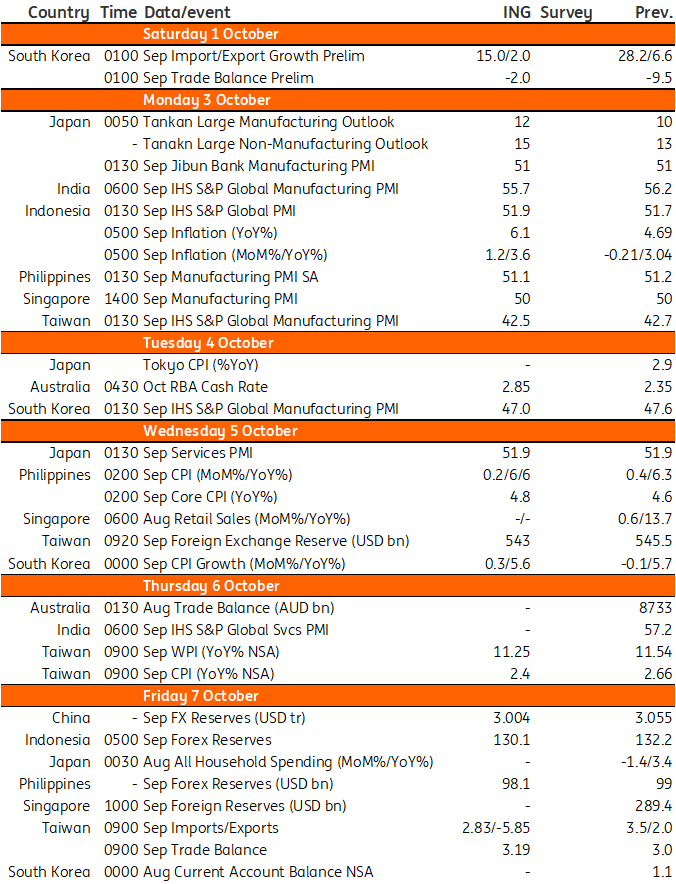 Source: Refinitiv, ING
---
More By This Author:
The Bank Of England's Shrinking Options Amid The Bond Market Meltdown
Eurozone Sentiment Indicator Drops Markedly In September
Spanish Inflation Falls Sharply In September
Disclaimer: This publication has been prepared by the Economic and Financial Analysis Division of ING Bank N.V. ("ING") solely for information purposes without regard to any ...
more