5 Top Stocks From The Prospering Foreign Banks Industry
The Zacks Foreign Banks Industry is likely to tide over the broader challenges as developments on the coronavirus vaccine front will aid economic recovery. Though the low rates remain headwind, the developed nations and the emerging economies are anticipated to make the backdrop favorable for their banks, going forward.
Gradual easing of regulations is anticipated to support the industry as well. Thus, some of the industry players like Royal Bank Of Canada (RY Quick Quote RY - Free Report), Toronto Dominion Bank (TD Quick Quote TD - Free Report), UBS Group AG (UBS Quick Quote UBS - Free Report), Shinhan Financial Group (SHG Quick Quote SHG - Free Report) and Bank of N.T. Butterfield & Son Limited (NTB Quick Quote NTB - Free Report) will likely benefit from these developments.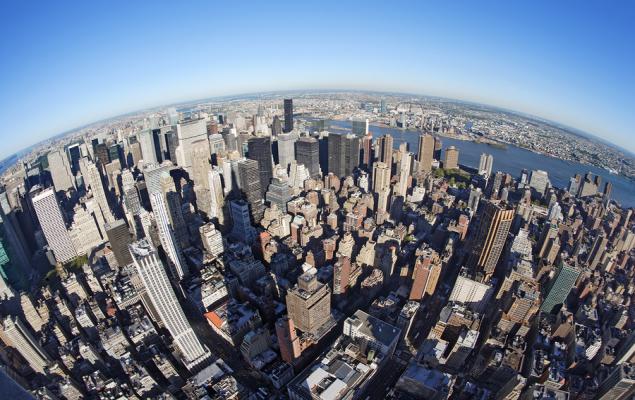 Industry Description
The Zacks Foreign Banks Industry consists of overseas banks that also have operations in the United States. Since a foreign banking organization might have both federally- and state-chartered offices in the country, the Federal Reserve plays a major role in supervising their U.S. operations.
In addition to providing a broad range of products and services to U.S. customers, these banks offer financial services to corporate clients having businesses in the United States.
Moreover, these financial firms establish relations with U.S. corporations operating in their home countries. Some units of foreign banks offer a broad range of both wholesale and retail services, along with conducting money-market transactions for their parent organizations, while others involve in developing only specialized services.
3 Foreign Banks Industry Trends to Watch
Favorable Coronavirus Vaccine Data to Act as Tailwind: The COVID-19 pandemic shattered business confidence and loomed over corporate earnings and global growth since the beginning of 2020. Nevertheless, thanks to the positive developments on the coronavirus vaccine, the trend is expected to gradually reverse. The vaccine is anticipated to combat the health crisis and help in the revival of economies across the globe to some extent, which, in turn, will support foreign banks.
Impact of Low Interest-Rate Environment: The central banks across the globe cut interest rates with the aim to cushion the economies from the coronavirus-induced slowdown. While the effort aided the economies, it continues to erode banks' profitability. As economic recovery is likely to be uneven in developed nations (which are homes to a number of major foreign banks) and the emerging economies, a rise in interest rates is less likely in the near term. Therefore, significant support to foreign banking operations is apprehended.
Disclaimer: Neither Zacks Investment Research, Inc. nor its Information Providers can guarantee the accuracy, completeness, timeliness, or correct sequencing of any of the Information on the Web ...
more