E

Game On - Online Esports And The NFT Economy Are Flourishing
TM Editors Note: This article discusses one or more penny stocks and/or microcaps. Such stocks are readily manipulated; do your own careful due diligence.
---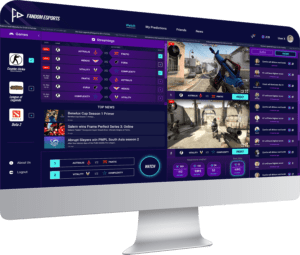 With recent stay-at-home orders, online gaming and esports are booming and will soon be a billion-dollar industry. Prize pools are in the millions and can often include unique digital assets worth thousands of dollars. These digital assets need protecting beyond a simple user name and password and this is where blockchain technology - specifically, non-fungible tokens (NFTs) that utilize cryptology to help with security, transparency, and asset ownership - can play a part. This article explains what the NFT economy is and how to "play" it.
According to Chris Thompson, Director of Equity Research at eResearch.com, the research arm of munKNEE.com Goldman Sachs projects that by 2022E viewership is expected to reach ~650M and the esports industry will be valued at $3.1B, implying a four-year CAGR of 35%
What Is Esports?
Esports is competitive video game playing in all genres including strategy, shooters, fighting games, sports, and other types of real-time online multiplayer games. Esports athletes compete independently or in teams at competitions live in stadiums, online, and streamed through TV, OTT, or mobile. Indeed, esports is not too different from traditional sports, as both are a form of entertainment that involves competing and watching others play games. Last July, for example, teenager Kyle Giersdorf won US$3.0M at the Fortnite World Cup in New York City.
What Are NFTs?
NFTs stands for Non-Fungible Tokens and are in-game digital assets that, when awarded or rewarded to a player, give the user, not the game developer, full ownership of the assets. (For the video gaming and esports neophytes, in-game rewards have been around since the birth of video games, and go back to the "free game" and other rewards in arcade games.)
NFTs were developed to create verifiable and provable digital ownership for unique digital items including artwork or in-game items, such as a magical sword or an avatar with their authenticity backed by blockchain technology, in this case, Ethereum.
Disclosure: I was not compensated for writing the above article. It was written as exclusive content for TalkMarkets to keep its readers informed as to the latest developments in the ...
more