ETH/USD: Price Recovery To Higher Range Potentially Weakens
ETH/USD has seen a steady and rather incremental price recovery this week after last weekend's decline, but trading this morning is showing signs of value erosion.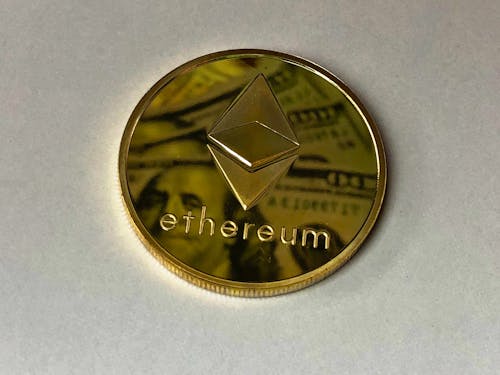 Image Source: Pexels
After almost hitting a price of 4500.00 in early trading this morning, ETH/USD has come off this high watermark not seen since the 3rd of December and slipped slightly. As of this writing, ETH/USD is near the 4360.00 ratio and trading conditions appear rather fast. Important short-term lows are within sight technically. If ETH/USD begins to challenge the 4350.00 to 4340.00 marks this could send a shiver of nervousness within speculators.
Yes, ETH/USD has done well since the bedlam demonstrated late last week took the cryptocurrency to lows that were not anticipated. After recovering from the spike which saw a low value of nearly 34700.00 exhibited, ETH/USD has methodically proven many buyers remain active. However, the price action in Ethereum does remain rather volatile and trading just a few days ago demonstrated nervousness remains abundant.
On the 6th of December, an early high was reached around 4200.00 only to see ETH/USD plunge to a low of nearly 3925.00. And then only a little while later, ETH/USD was making a high of 4350.00 approximately in the same day. This is where the value of ETH/USD is largely trading now three days later.
Choppy trading conditions are certainly part of the everyday landscape of ETH/USD, but recent tests of the 4000.00 psychological juncture are likely causing an increased amount of speculative nervousness. If current price levels are sustained and support near the 4330.00 mark proves vulnerable, ETH/USD may see further bearish movement short term. The broad cryptocurrency market has demonstrated some price declines in the short term, as they have given back some of their winnings made the past few days of trading.
Cautious speculators who are skeptical of ETH/USD upwards move made recently and believe another retest of lower support levels is going to be exhibited near term cannot be faulted. These conservative traders may want to wait for the 4330.00 to 4300.00 to be tested before igniting their selling positions. Traders who are looking for quick hitting trades, and want to sell after short term reversals higher have challenged resistance can also make a selling wager.
Disclosure: DailyForex will not be held liable for any loss or damage resulting from reliance on the information contained within this website including market news, analysis, trading signals ...
more