You Can't Help Falling In Love With These ETFs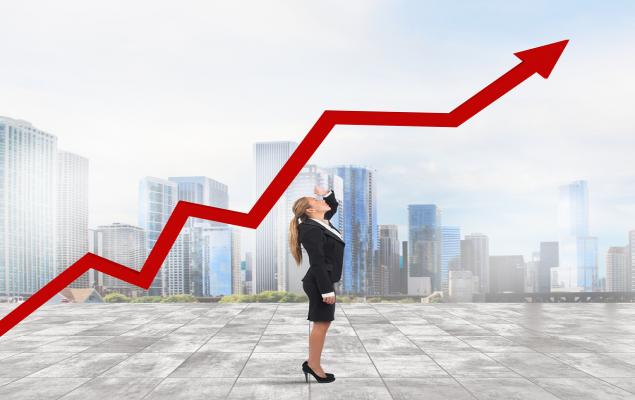 The U.S. stock market has come roaring back lately and set the stage for a powerful rally. This is especially true given that hopes of further stimulus package and wider reach of COVID-19 vaccinations have spurred bets for speedy economic recovery. This will result in a pickup in economic activities across all service and business sectors.
Stronger-than-expected Q4 results, which have led analysts' to raise their estimates for the coming quarters, added to the strength. Earnings growth for Q4 has turned positive after three straight quarters of decline, thanks to impressive results from the tech sector leaders. The continued progress in the development of more vaccines and an improving job market are also driving the stocks higher. Further, the injection of trillions of dollars into the economy has been the biggest catalyst (read: Ride Market Rally With High-Beta ETFs & Stocks).
Against such a backdrop, almost every sector of the stock market is enjoying a rally. As the cyclical sectors are tied to economic activities, these outperform when economic growth improves. If history is any guide, a cyclical sector tends to benefit the most during the stock market surge in the six-month period from November to April buoyed by seasonal trends. Plus, small caps are poised to outperform when the economy improves as these are more domestically tied. These pint-sized stocks generate most of their revenues from the domestic market, making them great choices during an uptrend.
Thus, several ETFs have built a solid relationship with investors, gaining more than 18% so far this year. As such, we have highlighted five ETFs from different zones that continue to receive investors' affection as these have potentially superior weighing methodologies and a solid Zacks ETF Rank #1 (Strong Buy) or 2 (Buy).
Invesco S&P SmallCap Consumer Discretionary ETF (PSCD Quick Quote "PSCD - Free Report) – Up 25.5%
The fund targets the small-cap segment of the broad consumer discretionary space by tracking the S&P SmallCap 600 Capped Consumer Discretionary Index. It holds 91 securities in its basket with specialty retail taking the largest share at 30% while household durables, hotels, restaurants and leisure, textile, apparel & luxury goods, and auto components account for double-digit exposure each. The product has attracted $35.6 million in AUM and charges 29 bps in annual fees. It has a Zacks ETF Rank #2.
Disclosure: Zacks.com contains statements and statistics that have been obtained from sources believed to be reliable but are not guaranteed as to accuracy or completeness. References to any ...
more