Will Pfizer ETFs Soar On FDA's COVID-19 Vaccine Booster Approval?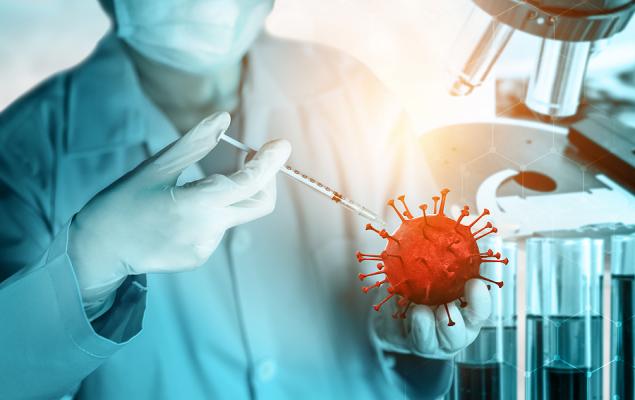 Image: Bigstock
Investors have one more reason to cheer the COVID-19 vaccine update as the FDA has approved emergency use of a booster dose of the Pfizer Inc. (PFE Quick Quote PFE - Free Report) and BioNTech SE (BNTX Quick Quote BNTX - Free Report) COVID-19 vaccine. The booster shot has been authorized for the population aged 65 years and above. The booster dose has also been approved to administer to individuals between 18 and 64 years of age and at high risk of severe COVID-19.
The FDA has also authorized the booster shot for people in the 18-64 years of age group whose frequent institutional or occupational exposure to SARS-CoV-2 expose them to the high risk of severe complications of COVID-19.
According to the company, the booster shot can be provided at least six months post-completion of the primary series. Notably, the booster vaccine is the same formulation, composition, and dosage power as the doses in the primary series.
Notably, the approval was awarded on careful evaluation of the scientific evidence and clinical program data shared by the companies and reviewed by the FDA's Vaccines and Related Biological Products Advisory Committee (VRBPAC). A booster shot of the vaccine produced noticeably higher neutralizing antibody titers against the initial SARS-CoV-2 virus (wild type), along with the Beta and Delta variants, in comparison to the levels witnessed after the two-dose primary series.
Earlier, the FDA had given a nod to the COVID-19 vaccine booster shots of Pfizer/BioNTech and Moderna (MRNA Quick Quote MRNA - Free Report) for people with weak immune systems. Patients suffering cancer, HIV or those with organ transplants are mostly found to be immunocompromised individuals. Data suggest that these people don't produce an adequate immune response despite being fully vaccinated.
It is worth noting here that the FDA had earlier granted the first full U.S. approval to Pfizer/BioNTech's coronavirus vaccine. According to the FDA, the approval has been provided after evaluating enormous vaccine data covering about 40,000 trial participants and reflecting 91% efficiency in preventing COVID-19 (per a CNBC article).
Disclaimer: Neither Zacks Investment Research, Inc. nor its Information Providers can guarantee the accuracy, completeness, timeliness, or correct sequencing of any of the Information on the Web ...
more