Will ETFs Suffer As US Consumer Confidence Drops In December?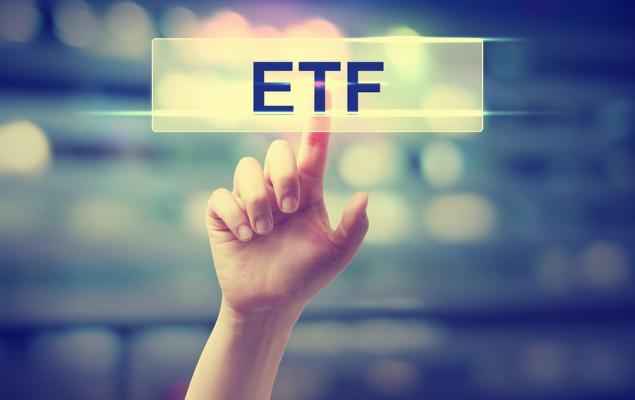 Image: Bigstock
Consumer confidence in the United States seems to be sinking despite the introduction of a coronavirus vaccine. Weak labor market conditions and increasing restrictions due to the aggravating pandemic might be weighing on the metric, explaining the decline for the second consecutive month in December (per a Reuters article). The Conference Board's measure of consumer confidence index stands at 88.6 (the lowest since August), comparing unfavorably with November's reading of 92.9. Moreover, December's reading lagged the consensus estimate of 97, per a Reuters' poll. Notably, the metric witnessed the biggest gain in 17 years in September but continued to be below the pre-pandemic level of 132.6 in February.
The Present Situation Index, which gauges consumer views on current business and labor market conditions, declined to 90.3 from 105.9 in November. Meanwhile, the Expectations Index, which is a measure of consumers' short-term (for the next six months) outlook for income, business and labor market conditions, rose to 87.5 from 84.3 in November.
Moreover, the survey's labor market differential, calculated from data on respondents' views on whether sufficient jobs are available or hard to get, declined to a reading of (0.2) in December from 6.9 in November, per a Reuters article. Meanwhile, the uncertainty surrounding the coronavirus pandemic with the recent rise in the number of new cases may keep a check on consumer spending, in the near term at least. Also, consumers seem to be eagerly waiting for another round of Federal stimulus package.
In this regard, Lynn Franco, Senior Director of Economic Indicators at The Conference Board, reportedly said, "as a result, consumers' vacation intentions, which had notably improved in October, have retreated. On the flip side, as consumers continue to hunker down at home, intentions to purchase appliances have risen. Overall, it appears that growth has weakened further in Q4, and consumers do not foresee the economy gaining any significant momentum in early 2021."
Current U.S. Economy Scenario
The labor market outlook is appearing sluggish, with an aggravating outbreak amid new restrictions imposed by several states. Going on, the U.S. economy added 245,000 jobs in November, heavily easing from a downwardly revised 610,000 in October and considerably below market expectations of 469,000, per the sources. It represented the smallest employment gain since the labor market recovery, which started in May. In November, the unemployment rate fell to 6.7%. The rate is down by 8.0 percentage points from its recent high in April but is still 3.2 percentage points higher than it was in February.
Moreover, retail sales declined for the second straight time as U.S. consumers curtailed holiday shopping amid rising coronavirus cases and a likely drop in income as unemployment benefits are set to decease, per tradingeconomics. Notably, retail sales in the United States fell 1.1% sequentially in November 2020, following a revised 0.1% decline in October. The reported sales also missed forecasts of a 0.3% decline.
Meanwhile, the housing sector continues to be a bright spot in the U.S. economy amid the coronavirus crisis. Low interest rates are boosting demand in the housing market, resulting in an increase in mortgage applications. Also, the introduction of another round of fiscal stimulus is expected to add strength to the U.S. housing market. However, the U.S. housing market has been consistently battling with limited inventory, largely due to land shortages and skilled labor deficiencies along with the escalating material costs. All these factors are affecting affordability as prices of both existing and new homes are soaring.
Meanwhile, the Fed in its commitment to drive economic recovery has decided to keep the interest rates at near-zero level.
ETFs That Might Suffer
The weakening consumer confidence can hurt the consumer discretionary sector, which attracts a major portion of consumer spending. Below, we have highlighted the four most popular ones that target the broader consumer discretionary sector (see all Consumer Discretionary ETFs):
The Consumer Discretionary Select Sector SPDR Fund XLY
This is the largest and most popular product in the consumer discretionary space, with AUM of $18.62 billion. It tracks the Consumer Discretionary Select Sector Index. The fund charges 13 basis points (bps) in fees per year and carries a Zacks ETF Rank #2 (Buy), with a Medium-risk outlook.
Vanguard Consumer Discretionary ETF VCR
This fund currently follows the MSCI US Investable Market Consumer Discretionary 25/50 Index. VCR charges investors 10 bps in annual fees. The product has managed $4.69 billion in its asset base and carries a Zacks ETF Rank #2, with a Medium-risk outlook.
First Trust Consumer Discretionary AlphaDEX ETF FXD
This fund tracks the StrataQuant Consumer Discretionary Index, which employs the AlphaDEX stock-selection methodology to select stocks from the Russell 1000 Index. FXD has AUM of $1.33 billion. It charges 64 bps in annual fees and has a Zacks ETF Rank #3 (Hold), with a Medium-risk outlook.
Fidelity MSCI Consumer Discretionary Index ETF FDIS
This fund tracks the MSCI USA IMI Consumer Discretionary 25/50 Index. The product has amassed $1.26 billion in its asset base. It charges 8 bps in annual fees from investors and carries a Zacks ETF Rank #3, with a Medium-risk outlook.
Disclaimer: Neither Zacks Investment Research, Inc. nor its Information Providers can guarantee the accuracy, completeness, timeliness, or correct sequencing of any of the Information on the Web ...
more