Why Uranium Stocks & ETFs Are Going Nuclear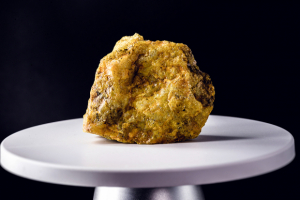 Video length 00:09:15
Uranium stocks and ETFs are surging thanks mainly to rising interest on Reddit's WallStreetBets forum, well-known for the meme-stock frenzy earlier this year. Heavy purchases of the metal by the Sprott Physical Uranium Trust, a Canadian Closed-End Fund (CEF), have also pushed prices to their highest levels since 2014.
Uranium, used mainly in nuclear power plants, is one of the cleanest ways to produce electricity. There is rising demand for the radioactive metal from China and India as these countries try to meet the increasing electricity demand while addressing air pollution problems.
Fumio Kishida, a leading contender to become Japan's next prime minister, is in favor of restarting nuclear power plants in the country that were largely shut down after the Fukushima disaster in 2011.
Demand for uranium is expected to climb from about 162 million lbs this year to 206 million lbs in 2030, and to 292 million lbs in 2040, according to the World Nuclear Association, but the supply could fall by 50% by 2030 due to a lack of investment in new mines. Covid-19 has also caused supply disruptions lately.
The North Shore Global Uranium Mining ETF (URNM - Free Report) and the Global X Uranium ETF (URA - Free Report) are up over 100% and 70% respectively, this year. To learn more about these ETFs, please watch the short video above.
Disclaimer: Neither Zacks Investment Research, Inc. nor its Information Providers can guarantee the accuracy, completeness, timeliness, or correct sequencing of any of the Information on the Web ...
more