Why OUSM Is A Good Way To Play It Safe With Small-Cap Dividends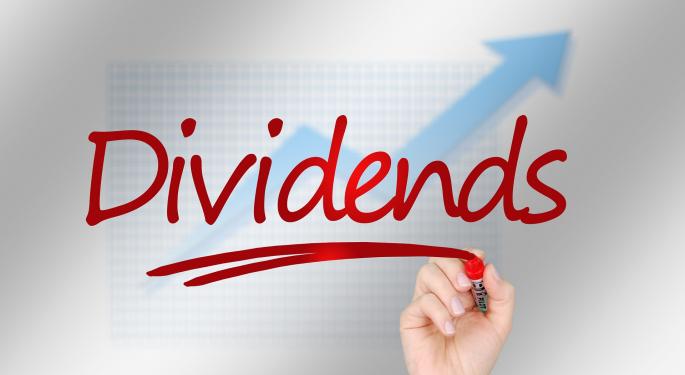 Some interesting scenarios are afoot in late 2020, including small-cap stocks establishing lead roles; increasingly optimistic outlooks for dividends in 2021; and inklings that value stocks are on the mend.
What Happened
Put that trio of situations together and it's reasonable to expect that investors are renewing their enthusiasm for small-cap value exchange traded funds, which usually offer higher dividend yields than equivalent growth ETFs. The Russell 2000 Value Index is higher by a stellar 17.73% over the last month, but investors looking for income with small-caps may do well to consider quality over value.
Enter the OShares U.S. Small-Cap Quality Dividend ETF (OUSM).
Why It's Important
OUSM yields 2.05%, which is decent among small-cap ETFs. The $121.1-million OUSM tracks the O'Shares U.S. Small-Cap Quality Dividend Index.
That benchmark "is designed to reflect the performance of publicly-listed small-capitalization dividend-paying issuers in the United States that meet certain market capitalization, liquidity, high quality, low volatility, and dividend yield thresholds," according to O'Shares.
For decades, the broad consensus on small-caps was that the asset class wasn't a viable dividend destination, but that started to change for the better. That failed to insulate the group from a spate of payout cuts and suspensions earlier this year on par with — or worse than — the S&P 500. That negativity was actually an opportunity for OUSM to shine and, upon closer examination, it did, particularly when measured against small-cap value ETFs.
What's Next
On a year-over-year basis, 84% of OUSM components boosted payouts compared to just 49% in the Russell 2000 Value Index. Conversely, just 7% of OUSM member firms cut dividends versus 32% in the Russell 2000 Value Index. At the sector level, communication services, consumer discretionary, energy, industrials, and real estate are this year's worst dividend offenders.
© 2020 Benzinga.com. Benzinga does not provide investment advice. All rights reserved.