E

Weighing The Risks & Rewards Of The Brazil ETF (EWZ)
The iShares MSCI Brazil ETF (EWZ) has outperformed an S&P 500 index fund by 1.26% CAGR over the last 19 years
This is a single-country emerging market ETF which means it carries more risk than a diversified emerging market fund
This article will explore some of the risks and rewards of holding this ETF in an equity portfolio
EWZ vs S&P 500 index fund: August 2000 - September 2019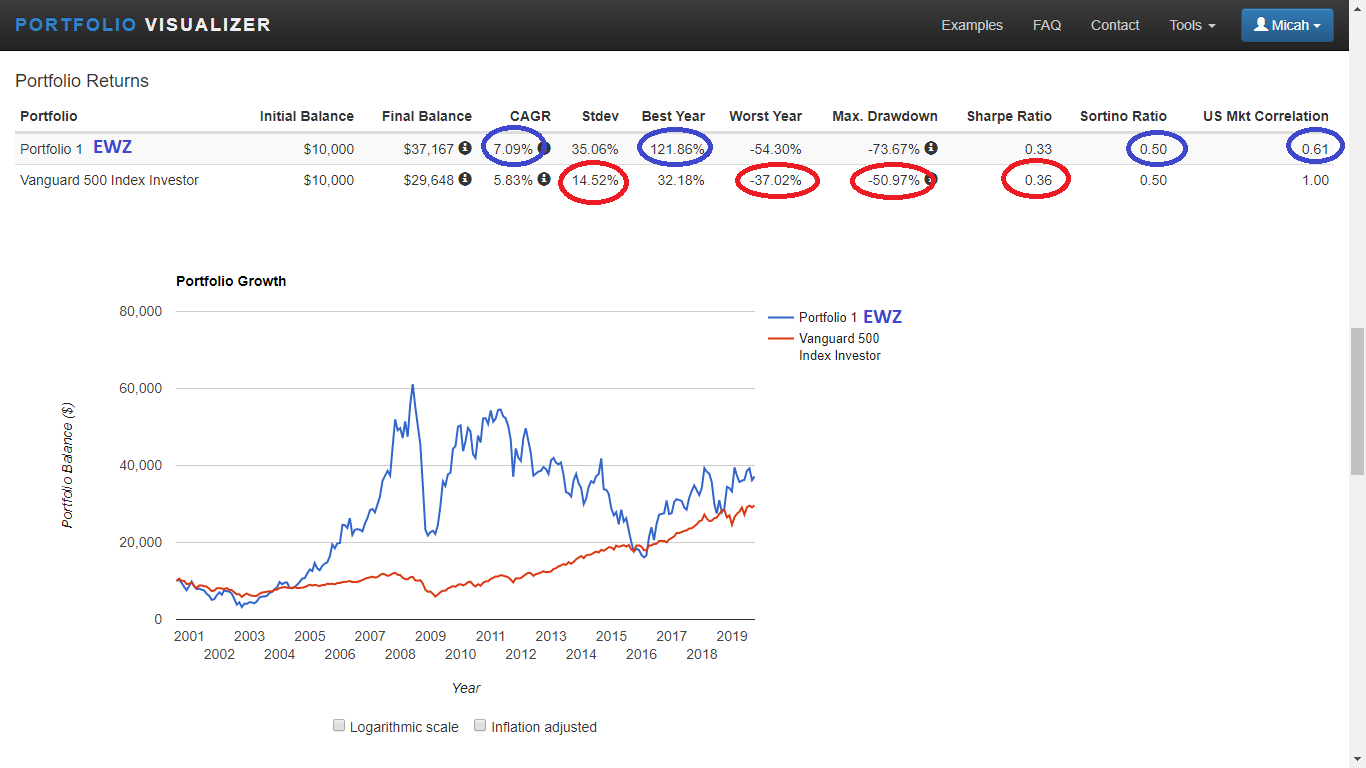 Source: Portfolio Visualizer
EWZ vs SPY: July 14, 2000 - October 15, 2019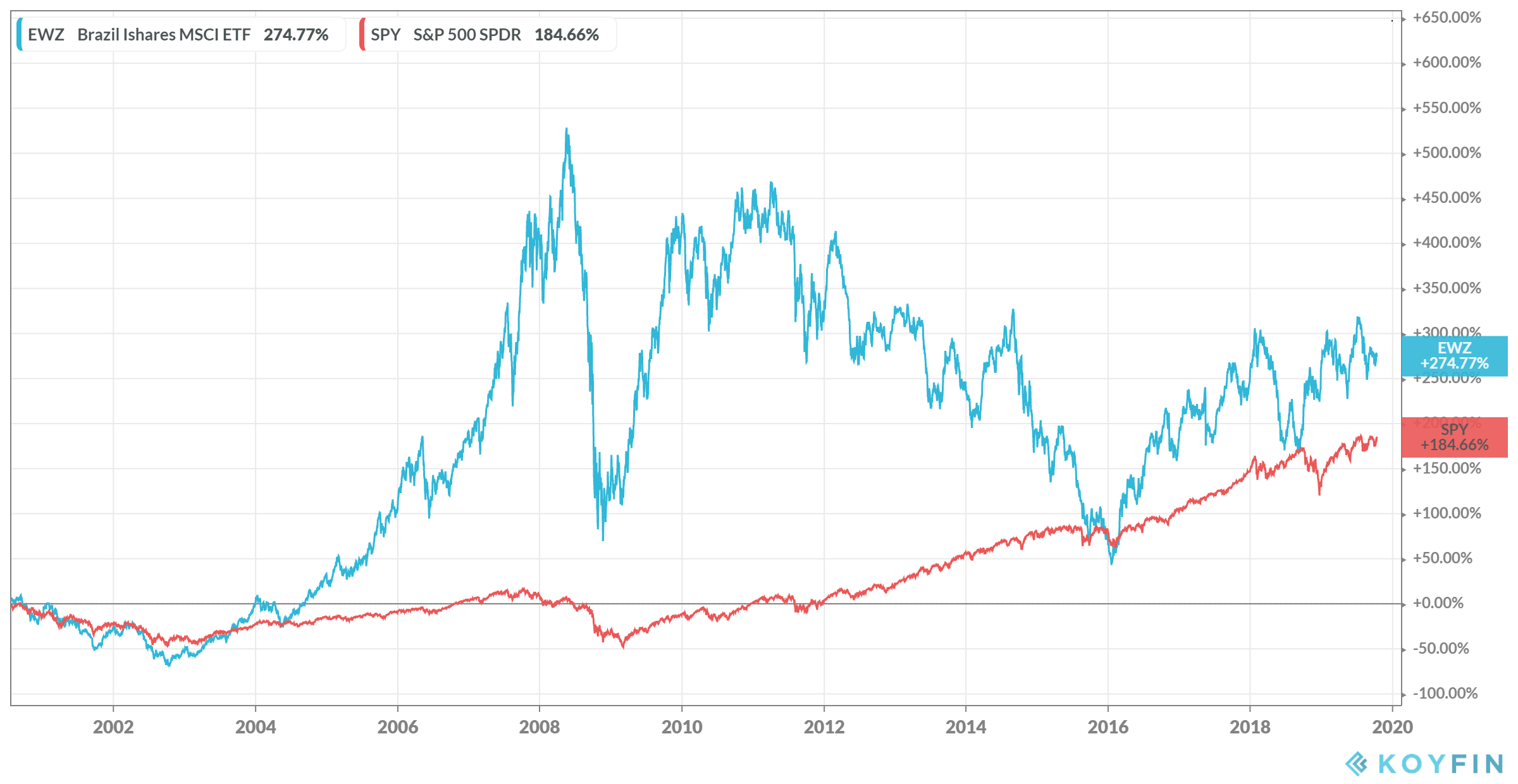 Source: Koyfin
EWZ vs EEM vs S&P 500 index fund: May 2003- September 2019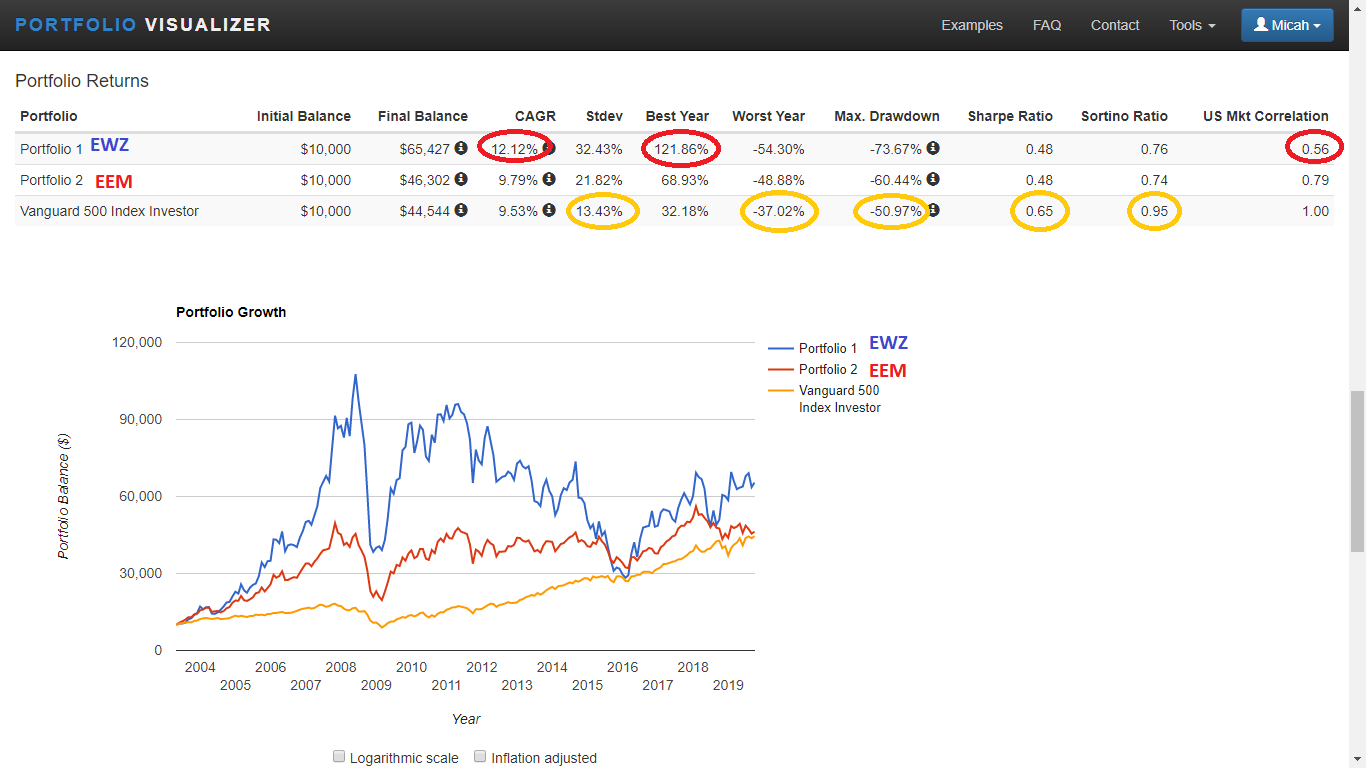 EWZ vs EEM vs SPY: April 11, 2003 - October 15, 2019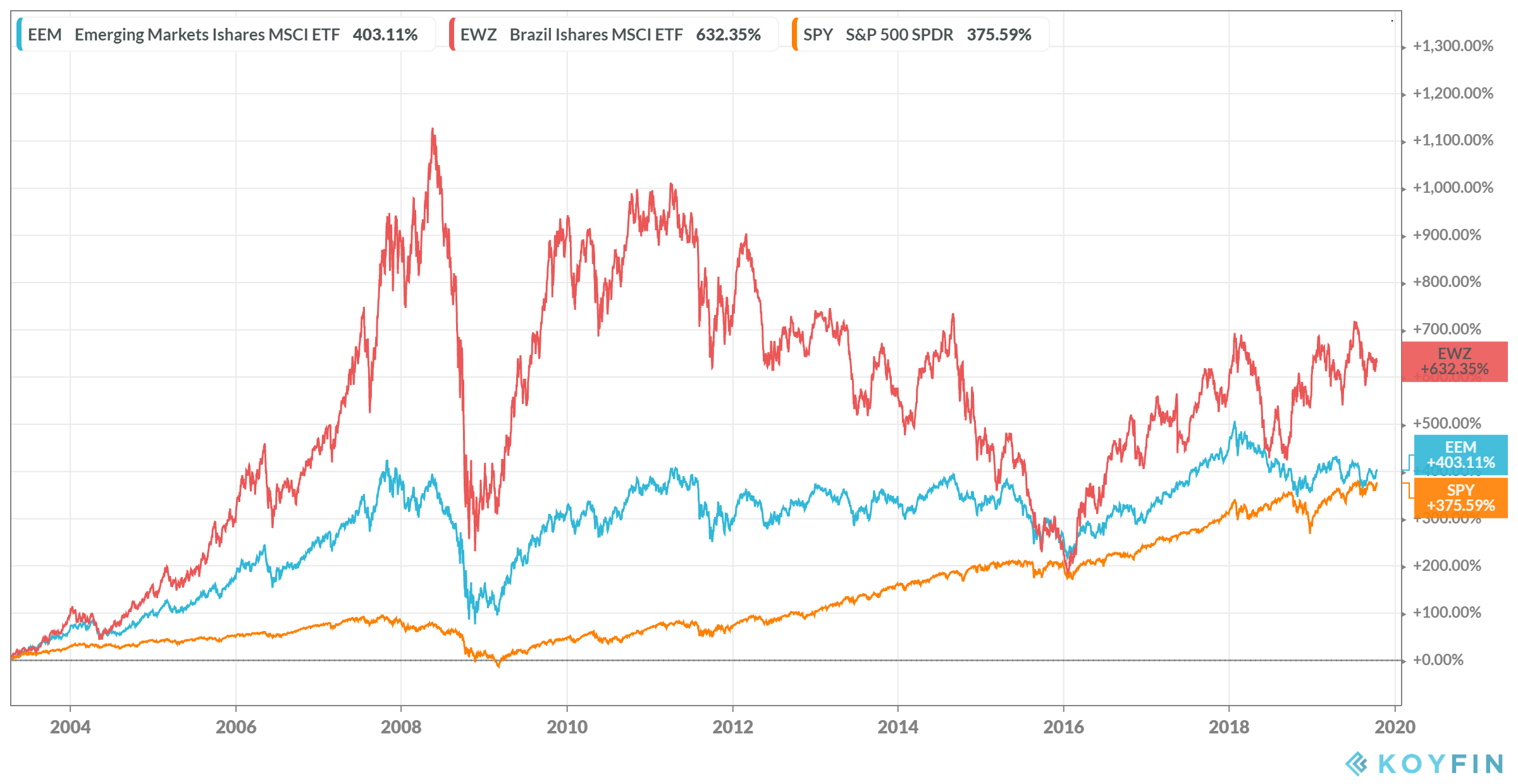 The iShares MSCI Brazil ETF (EWZ) inception date was July 10, 2000. Since inception, this ETF has outperformed an S&P 500 index fund by 1.26% CAGR. EWZ has also outperformed the iShares MSCI Emerging Markets ETF (EEM) by 2.33% CAGR since May 2003. But this outperformance was not achieved without a lot of risk in the process. If you measure risk by volatility or standard deviation, you can see in the charts above that EWZ is more than twice as volatile as an S&P 500 fund and more than 60% more volatile than EEM. With so much risk involved, investors should ask themselves if the potential rewards of this single-country emerging market fund is actually worth the risks.
So, what are the potential risks involved with owning the iShares MSCI Brazil ETF (EWZ)?
Equity risk: Investing cash in a company's stock is usually more risky than investing in so-called 'risk-free' investments, such as government bonds.
Emerging Market risk: Foreign Exchange Rate Risk, Non-Normal Distributions, Lax Insider Trading Restrictions, Lack of Liquidity, Difficulty Raising Capital, Poor Corporate Governance, Increased Chances of Bankruptcy, Political Risk
Country-Specific fund risk: currency risk, changing economy risk, sovereign risk, economic risk, political risk, and single-country funds are less diversified than multi-country funds
Disclosure:
We currently own shares of EWZ and we intend to buy more shares in the future. I am not a professional investment advisor. Please perform you own due diligence or seek the ...
more