Treasury ETFs Rally To New Highs On New Tariff Threats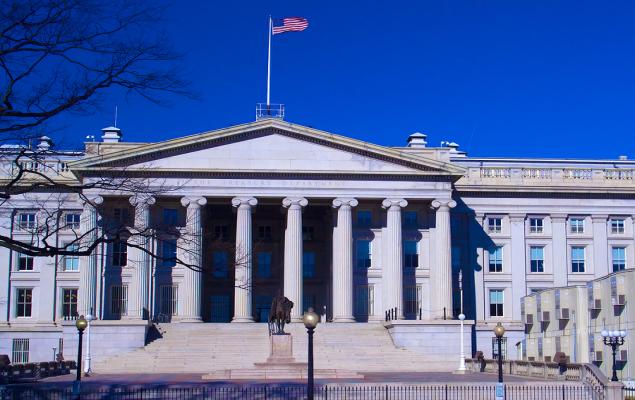 Image: Bigstock
Treasuries have been enjoying a solid ascent this year on a flight to safety and easing money policies. Particularly, the latest surge came on the back of Fed's slight hawkish approach and Trump's new tariff threat.
President Trump announced additional tariffs of 10% on the remaining $300 billion in Chinese goods effective September, which intensified concerns over global growth, which is already witnessing a slowdown. A wave of pessimism surrounding trade news has pushed the U.S. Treasury yields down, raising demand for the safe-haven bonds in turn, especially the long-dated ones. Notably, 10-year yields saw the biggest weekly drop in seven years and fell to their lowest closing level since October 2016.
The new tariff has again resulted in speculation that the Fed will cut rates in September to protect the economy from trade risk though the central bank turned slightly hawkish in its latest FOMC meeting by dampening hopes of a string of rate cuts. Added to the favorable trend of the bond market are the global monetary easing trends, wherein central banks are resorting to rates cut or launching fresh stimulus to tackle global growth headwinds.
As such, long-term Treasury bond ETFs have been on the rise this year and the latest surge has pushed most of them to new one-year highs. The trend will likely to continue at least for the near term given trade gyration. Below, we have profiled five ETFs that hit a 52-week high in the latest trading session.
PIMCO 25+ Year Zero Coupon U.S. Treasury Index ETF (ZROZ- Free Report): New High - $133.57
This ETF follows the BofA Merrill Lynch Long Treasury Principal STRIPS Index and holds 20 securities in its basket. Effective maturity and effective duration of the fund are 27.37 years each. This fund has a decent level of $275.8 million in AUM while a light average daily volume of 28,000 shares. It charges 15 bps in annual fees and has gained 20.1% so far this year. The ETF has a Zacks ETF Rank #5 (Strong Sell) with a High risk outlook.
Disclosure: Zacks.com contains statements and statistics that have been obtained from sources believed to be reliable but are not guaranteed as to accuracy or completeness. References to any specific ...
more