Tech stocks (FDN) (PNQI) have performed incredibly well during the last five years. Be it the FAANGs, biotechs, fintechs, or cloud computing companies, they all had amazing returns. So good, that we are likely witnessing a new tech bubble.
Graph 1 – Tech sector performance 5 years
(Click on image to enlarge)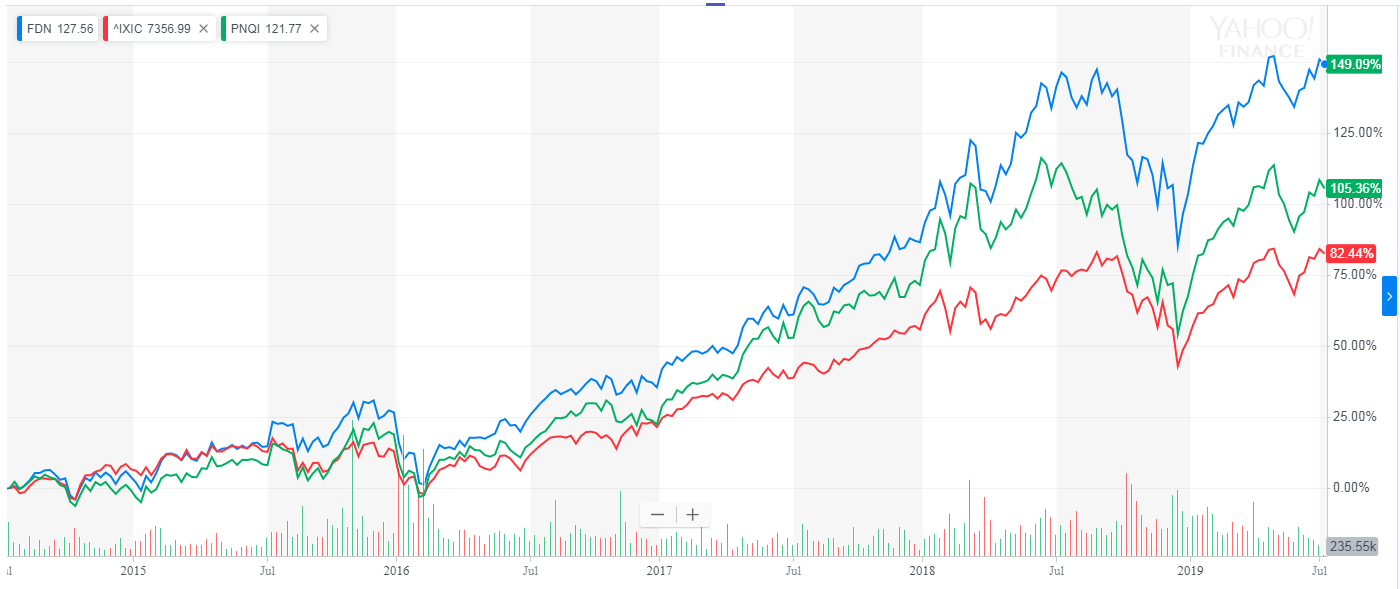 (Source: Yahoo Finance)
Just to offer some context on my doom-and-gloom, let me recap my current thesis on the macro scenario. It is my conviction that with the current monetary and fiscal policy setup, the bull market still has one more leg-up. If this uptrend rises too fast, due to unrealistic expectations and several accumulated unbalances, it is highly probable that a crash will follow.
When the next downturn comes, technology stocks will go down even faster than they went up. That's how it works in times of panic. The current regime has allowed bloated valuations, especially in tech stocks. Additionally, money has flowed to corporate credit as never before. When the tide turns, many sailors won't be prepared for the bad weather.
As I said, when that day comes, tech stocks will be one of the biggest losers. Most of these companies are trading high on expectations and low on fundamentals. When the panic settles, and investment managers have to explain their choices to investors, they'll ditch the expectations and stick with the tangible reality.
Beautiful destruction
However, in practical terms, even if a downturn bankrupts some of those companies, an asset liquidation will follow, including patents and technology. Surviving companies will be able to get a hand on those developments at a fraction of the cost, and, at the same time, they will have access to an abundant supply of research staff.
The result will be a horizontal S curve, where the downturn will bring a rapid panic, which will be followed by bankruptcies and liquidations. After the fear as subsided, surviving companies will be scavenging through the shipwreck, grabbing the most interesting parts at a fraction of the real development cost.
Disclosure: This text expresses the views of the author as of the date indicated and such views are subject to change without notice. The author has no duty or obligation to update the information ...
more