Tap Into The Booming Fintech Market With These ETFs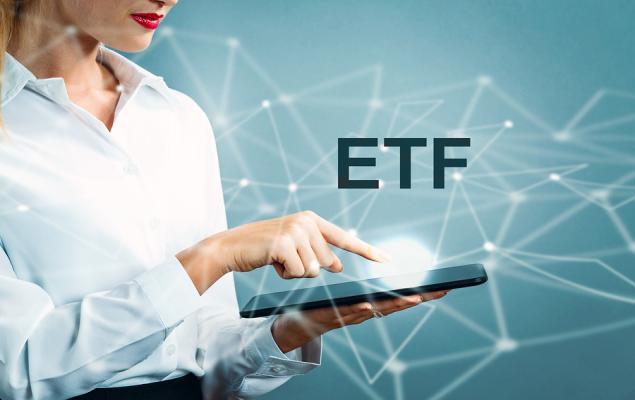 Image: Bigstock
The combination of finance and technology led companies to innovate and build products for smooth functioning in areas like online and mobile payments, big data solutions, alternative finance, and financial management. Fintechs are companies that are integrating the financial services value chain with technological solutions to provide advanced financial products.
Let's look at some factors that are favoring the space.
Growing Technological Dominance
The emergence of cutting-edge technologies like AI, cloud computing, big data, the Internet of Things (IoT), and machine learning is driving the fintech space. The growing popularity of smartphones, rising demand for industrial automation, and the increased utilization of wireless communication are boosting the transition to digital platforms.
Going by a Mordor Intelligence report, the fintech space is witnessing operational advancements with the help of robotic process automation (RPA), chatbots, and Distributed Ledger Technology (DLT), which are providing improved and enhanced agility, efficiency, and accuracy.
Apart from showing an increased interest in online shopping, customers are resorting to digital payments to clear their bills. Even merchants and utility providers are increasingly advocating the same. Per a Statista report, digital payments are expected to stand out as the largest segment of the fintech market with a total transaction value of $1,801,103 million in 2022.
The combination of financial services and technology allowed providers to focus on a more customer-centric approach. According to a Market Data Forecast report, the combination is steadily improving or replacing traditional financial services methods in several fields, such as payments, digital lending, insurance, e-commerce, banking and wealth management, along with social commerce.
Traditional Firms on an Acquiring Spree
The traditional firms are feeling the heat of growing digitization and are turning to fintech companies for tie-ups. According to a Mordor Intelligence report, several global banks, insurers, and investment managers are looking to collaborate with financial technology companies over the next three to five years. These firms forecast an average return of about 20% on investment in innovation projects, per the report.
One of the biggest global banks, JPMorgan Chase (JPM - Free Report) recently inked a deal to acquire Ireland-based fintech firm Global Shares. Through its cloud-based platform, Global Shares helps businesses manage employee stock plans.
Earlier, JPMorgan had also announced an agreement to acquire a roughly 49% stake in Athens, Greece-based Viva Wallet Holdings Software Development S.A., a cloud-based payments fintech company. Viva Wallet is focused on serving small and midsize businesses (SMBs) in 23 countries across Europe. The firm built a proprietary, cloud-based payments platform, which offers a wide range of value-added services to merchants.
Another leading global financial holding company, Goldman Sachs (GS - Free Report), entered into a definitive agreement to acquire GreenSky, Inc., a pre-eminent fintech platform that offers home improvement consumer loan originations.
The growing participation of traditional investment banks and fintech firms with an aim to add cryptocurrency to their products is also opening up investment opportunities.
Fintech ETFs to Keep a Track of
A Market Data Forecast (MDF) report also highlights the growing opportunities in the global financial technology market, which is expected to see a CAGR of 23.4% between 2021 and 2026. According to the report, the fintech space is expected to reach a market value of around $324 billion by 2026.
Here we highlight some fintech ETFs that can gain from the growing financial technology market.
Global X FinTech ETF (FINX - Free Report)
FINX seeks to invest in companies on the leading edge of the emerging financial technology sector, which encompasses a range of innovations, comfortably transforming established industries like insurance, investment, fundraising, and third-party lending through unique mobile and digital solutions.
It has an AUM of $886.1 million and charges 68 basis points (bps) of fees. It trades in a three-month average volume of about 422,000 shares (read: Navigating Thematic ETFs in 2022).
ARK Fintech Innovation ETF (ARKF - Free Report)
This is an actively-managed ETF that seeks long-term capital growth. ARKF provides exposure to fintech innovations like mobile payments, digital wallets, peer-to-peer lending, blockchain technology, and risk transformation.
With an AUM of $1.54 billion, ARKF charges an expense ratio of 75 bps. Moreover, ARKF trades in three months' average volume of about 1.9 million shares (read: Top Stock Picks For 2022).
ETFMG Prime Mobile Payments ETF (IPAY - Free Report)
IPAY seeks to replicate as closely as possible, before fees and expenses, the price and yield performance of the Prime Mobile Payments Index. The index provides a benchmark for investors interested in tracking the mobile and electronic payments industry, specifically focusing on credit card networks, payment infrastructure and software services, payment processing services, and payment solutions (such as prepaid cards, virtual wallets, etc.).
With an AUM of $871.2 million, IPAY charges an expense ratio of 75 bps. Moreover, IPAY trades in three months' average volume of about 179,000 shares (read: Warren Buffett Wins in 2022: ETF Lessons to Learn From).
Ecofin Digital Payments Infrastructure Fund (TPAY - Free Report)
TPAY uses a passive management approach and seeks to track the total return performance of the Ecofin Global Digital Payments Infrastructure Index. With an AUM of $9.9 million, TPAY charges an expense ratio of 40 bps. It trades in three months' average volume of about 2,500 shares.
Disclaimer: Neither Zacks Investment Research, Inc. nor its Information Providers can guarantee the accuracy, completeness, timeliness, or correct sequencing of any of the Information on the Web ...
more