SPY: Is Matching The Market Enough?
The SPDR S&P 500 ETF (SPY) is a monster ETF (exchange-traded fund), designed to follow the S&P 500 step for step. This is the granddaddy of all index funds. SPY currently has assets of $267 billion.
For some perspective, SPY has more in assets than the GDP of Finland. Of course, Finland has been around a long time; SPY only dates back to 1993. Shareholders also like SPY's expense ratio which is just 0.0945%.
(Click on image to enlarge)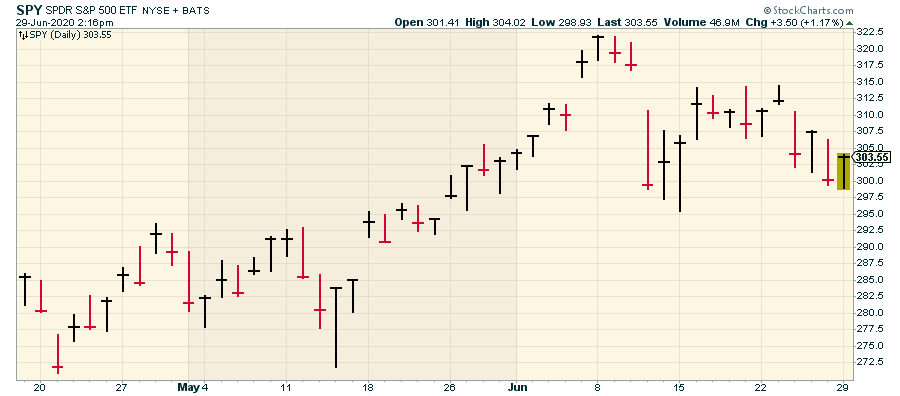 That's pretty cheap. Of course, with SPY you're only getting what the market does: you won't beat the market, but you won't lose to it either. Actually, that's not a bad quality to have, especially in a difficult market.
Personally, I have no problem with indexing. It works just fine for some investors, but I'm in the group that's looking to beat the market. To me, the challenge of trying to beat Wall Street at its own game is worth the battle.
This brings in another question, is the stock market truly efficient? By that, I mean: does the market accurately reflect all the information that's out there? It's difficult for me to believe that it does.
Chesapeake Goes Underwater
I've been thinking of the efficiency debate lately particularly around the story of Chesapeake Energy (CHK), which recently filed for bankruptcy protection. It's tough to see any company go under and I have a soft spot for Chesapeake, which was at one point the #2 natural gas producer in America. Under its late CEO, Aubrey McClendon, Chesapeake went into fracking early and in a big way—and it paid off. At least, it did for a long time.
As it turns out, there were a lot of things we didn't know about Chesapeake. When the new CEO, Robert Douglas Lawler, took the reins in 2013, he found out Chesapeake didn't keep a yearly budget. I'd say that Chesapeake was spending money like a drunken sailor but that's unfair to drunken sailors. Put it this way: the company spent $110 million on two parking garages.