SPDR's SPY ETF Has The S&P 7 Risk: Is RSP A Good Alternative?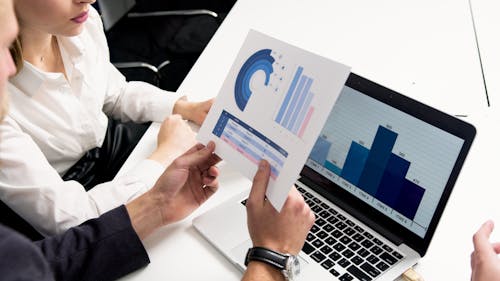 Image Source: Pexels
The SPDR S&P 500 fund has been a top outperformer over the years.
The challenge is that the fund has a Magnificent 7 concentration risk.
The RSP ETF is a good alternative since it is more balanced.
The SPDR S&P 500 ETF (SPY) is the biggest fund in the world with over $400 billion in assets. It is followed by iShares Core S&P 500 ETF (IVV) and the Vanguard S&P 500 ETF (VOO). These funds track the S&P 500, the most popular index in the world.
SPY has a big concentration risk
The SPY ETF has been a big success on Wall Street. It has a five-star Morning Star rating and has achieved annualized returns of almost 10% after taxes. The stock has jumped from $23 in 1993 to over $430.
This performance has been helped by the strong performance of the American and global economies in the past two decades. Its constituent companies like ExxonMobil (XOM), Chevron (CVX), Apple (AAPL), Microsoft (MSFT), and Meta (META) have played an integral role in the current state of the economy.
The SPDR S&P 500 ETF has a big challenge because of its concentration. According to its website, 27.29% of its companies are in the technology sector. It is followed by healthcare (13.42%), financial (12.92%), and consumer discretionary (10.63%).
Most importantly, the so-called Magnificent 7 companies (Apple, Microsoft, Amazon (AMZN), Nvidia (NVDA), Alphabet (GOOG), Meta, and Alphabet) have a big part of the ETF. Indeed, these stocks, which are known as the S&P 7 have risen by over 50% this year while S&P 493 have barely moved.
BREAKING: The S&P 493, which is the S&P 500 excluding 7 technology stocks, is now up just 4% this year.

Meanwhile, the S&P 7, also known as the 7 largest S&P 500 companies, is up 52%.

Combined, the S&P 500 as a whole is up 13% this year.

In other words, if you buy the S&P 500… pic.twitter.com/lhGTLjWZ4P

— The Kobeissi Letter (@KobeissiLetter) September 23, 2023
Most of the Magnificent 7 companies have major challenges. Apple's growth has stalled while Nvidia's valuation seems unreasonable. Tesla's (TSLA) growth is slowing while its valuation is so expensive.
Meta Platforms is also facing the challenge of weak user growth in its core business (Facebook) and intense competition with TikTok. Therefore, this concentration poses a challenge if technology stocks retreat.
Invesco S&P 500 Equal Weight (RSP) is a good alternative
Regular readers know that I love the SPY ETF, which is a great way to bet on America. Another good alternative that reduces the concentration risk is the Invesco S&P 500 Equal Weight ETF (RSP). It is a major ETF with more than $79 billion in assets under management.
The RSP ETF tracks the S&P 500 Equal Weight Index, which removes the concentration risk in SPY. It does that by equally weighting stocks in the S&P 500 index and tilts to small companies in the fund.
The biggest sectors in the fund are industrials, financials, health care, information technology, and consumer discretionary. Its top companies are CVS, Allstate, Everest Group, Humana, and Progressive.
The SPY ETF has always outperformed the RSP because of its weighting towards technology companies. Therefore, I would recommend having a large portion of the ETF portfolio in SPY and a smaller one in funds like RSP and JPMorgan Premium Equity Fund (JEPI).
---
More By This Author:
Microsoft Stock Just Got Rid Of Its Last Sell Rating
Dollar Bulls In Control: DXY Poised To Reach 108.00 Soon
Here's Why Live Cattle, Orange Juice, Cocoa, Olive Oil Prices Are Surging
Disclaimer: Invezz is a place where people can find reliable, unbiased information about finance, trading, and investing – but we do not offer financial advice and users should always ...
more