Make This ARKK Trade If You Think Tech Looks Toppy
It's no secret that investors love tech stocks. After all, the most exciting innovation takes place in tech. (When's the last time an exciting innovation in supply chain management caused a stock price to spike?) Of course, innovation often leads to growth. And growth… well, it makes shareholders money.
No company has tapped into the "investing in innovation" space like Cathie Wood and ARK Invest. ARK has five actively managed ETFs with over $30 billion in assets under management. The biggest of these, ARK Innovation (ARKK), has about $18 billion in assets as of this writing.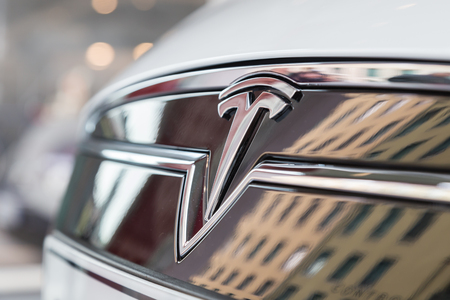 ARKK is loaded with popular, heavily invested-in names like Tesla (TSLA), Roku (ROKU), and Square (SQ). The ETF has 55 positions overall, all companies that ARK considers to be innovators in their field: biotech companies, electric battery makers, Bitcoin/blockchain-related businesses, and several others.
Wood is famous for calling Tesla to hit $4,000 a couple of years ago. It has since surpassed that from a split-adjusted standpoint. Nevertheless, the main reason her funds have thrived is due to their performance. ARKK is up 150% over the last year and has significantly outperformed all the major indices.
Of course, with great performance, there may also be a significant risk. ARKK is heavily invested in Tesla and a few other big names. If something causes a crash in one of those companies, it could have a substantial negative impact on the overall funds.
Plus, ARK ETFs are generally invested in stocks with high valuations. If there is a market shift from growth to value stocks, all of ARK's ETFs could take a hit.
Perhaps that's why a well-capitalized trader put a type of collar trade on ARKK, so as to cap upside and protect downside. This trade involved selling a call spread and buying puts with the proceeds. If this position was done with holding the stock in mind, it would be considered a type of collar.
Disclaimer: Information contained in this email and websites maintained by Investors Alley Corp. ("Investors Alley") are provided for educational purposes only and are neither an offer ...
more