Lumber Mania, Timber ETFs & More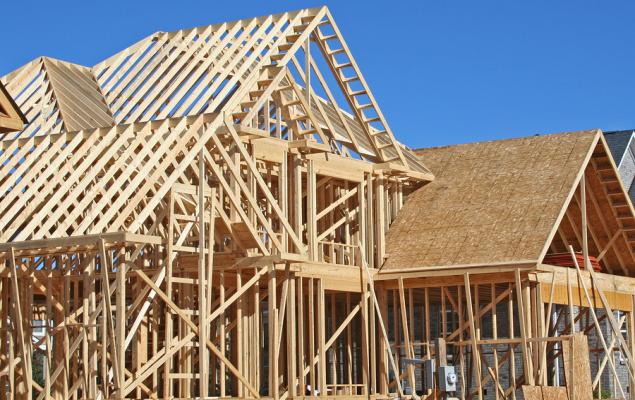 Image: Bigstock
(1:30) - Roller Coaster Ride For Lumber Prices: What Is Going On?
(7:40) - The Lumber Industry Ecosystem: Who is Involved?
(15:15) - Supply and Demand Breakdown: Do We Need More Lumber Mills?
(18:50) - How Can Investors Gain Exposure To Lumber?
In this episode of ETF Spotlight, I speak with Brooks Mendell, CEO of forest industry consulting firm Forisk, about the hot lumber market.
Lumber prices have skyrocketed this year, mainly due to disruptions caused by the pandemic and unprecedented demand from the housing markets. They have come down slightly after reaching a record high earlier this month.
Skyrocketing lumber prices have resulted in high profits for forest-products companies and sawmill owners, but timber growers are still getting the lowest prices in decades for logs as there are a lot of trees in the US South and no shortage of timber supplies. Trees that are ready to be harvested continue to exceed sawmill capacity. Per Brooks, timber markets are uniquely local, resulting in supply and demand imbalances.
Home builders would need to construct between 1.1 million and 1.2 million single-family homes per year to meet long-term demand, according to the National Association of Home Builders. And they're going to need a lot of wood to build those homes, as wood-framed units make up 90% of new homes, per Bloomberg.
Lumber companies are working hard to keep up with the soaring demand. North American sawmill capacity increased by 1.4 billion board feet over the past twelve months, with even more expected in the second half of 2021, per Forisk. They expect that a rebound in supply will lead to moderation in the price of lumber over the coming months.
The iShares Global Timber & Forestry ETF (WOOD Quick Quote WOOD - Free Report) holds 25 timber & forestry stocks while the Invesco MSCI Global Timber ETF (CUT Quick Quote CUT - Free Report) invests in 81 timber companies. West Fraser (WFG Quick Quote WFG - Free Report), the largest lumber producer in North America, Weyerhaeuser (WY Quick Quote WY - Free Report), Rayonier (RYN Quick Quote RYN - Free Report), and Potlatch (PCH Quick Quote PCH - Free Report) are among the top holdings in these ETFs.
Disclaimer: Neither Zacks Investment Research, Inc. nor its Information Providers can guarantee the accuracy, completeness, timeliness, or correct sequencing of any of the Information on the Web ...
more