Inflation And SPX Record Highs. PPI, FOMC Meeting In Focus
Everyone (and I mean everyone) has been talking about inflation. We finally got the CPI print on Thursday: 0.6% vs. 0.4% expected! The S&P 500 didn't seem to care, though. Record highs! What's next?
Inflation is real, folks. Two monthly prints in a row now, with the most recent June print showing the largest increases in used cars/trucks, transportation services, fuel oil, and apparel. Initially, the CPI data release was sold in futures trading at 8:30 AM on Thursday, but price action quickly reversed to the upside. This price action stuck out to me. Markets do not always react as expected when data releases come out. In a bull market like this, sometimes the data doesn't matter. This price action tells us a story.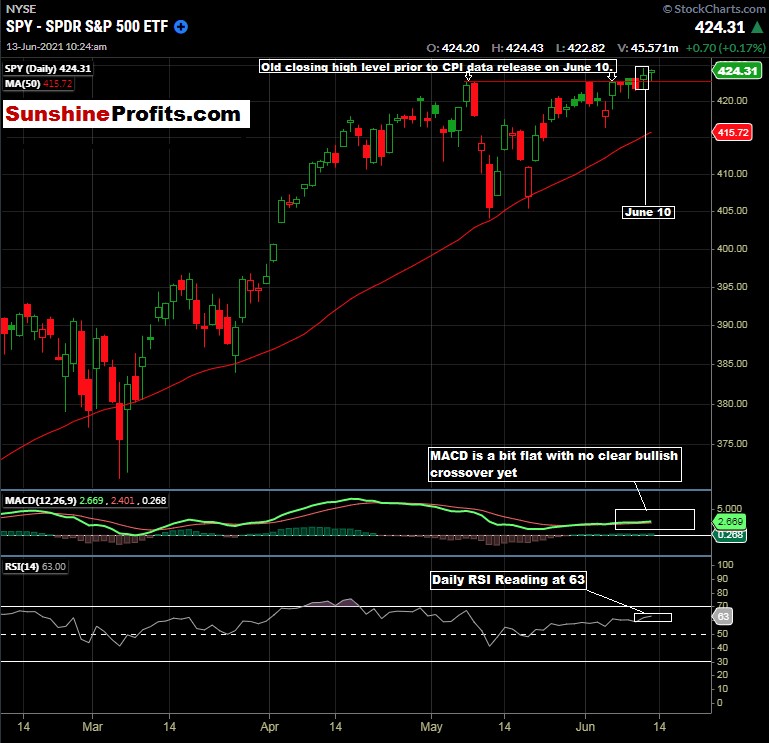 Figure 1 - SPDR S&P 500 ETF February 13, 2021, 8:45 PM - June 11, 2021, Daily Candles Source stockcharts.com
Notice the long "tail" or "wick" on the 8:30 AM candle above. The initial reaction was to sell the big CPI number, but it was quickly bought and ended up just being liquidity for the long/buy-side to gobble up and take the market higher. The retest that occurred hours later held up, and a new range was established for the remainder of the week.
The S&P 500 closed at an all-time closing high level on Friday.
What can this tell us? This market wants to move higher. Perhaps the higher inflation trickles into stocks as well; if used trucks cost more, couldn't shares of stocks cost more too? It is plausible and also somewhat concerning. Higher inflation should not be construed as a bullish event, but as we know, markets can remain irrational - and for extended periods.
Drilling down to the intraday candles, we can see the price action that occurred when the CPI data was released. The September S&P 500 Futures quickly moved lower on the release, but within minutes, snapped back and reversed to the upside. The price area was retested hours later (see below), and this area held up very well as support.
Disclaimer: This content is for informational and analytical purposes only. All essays, research, and information found above represent analyses and opinions of Rafael Zorabedian, and Sunshine ...
more