IBM Posts Biggest Sales Growth In 11 Quarters: ETFs To Tap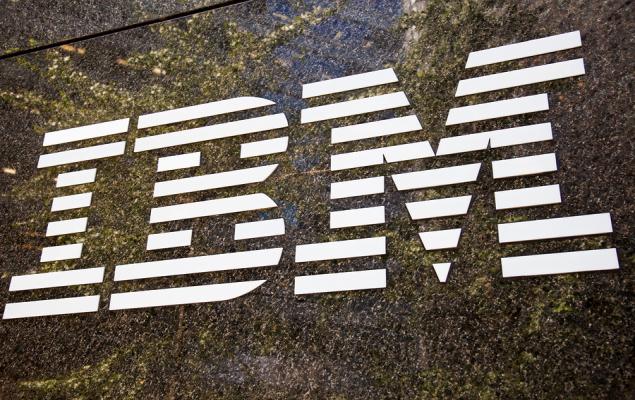 Image: Bigstock
After the closing bell on Apr 19, International Business Machines (IBM Quick Quote IBM - Free Report) reported blockbuster first-quarter 2021 results. The company reported its biggest quarterly sales growth in 11 quarters boosted by its bets in the high-margin cloud computing business and beat the estimates for both earnings and revenues.
Earnings per share came in at $1.77, surpassing the Zacks Consensus Estimate by 10 cents but declining from the year-ago earnings of $1.84. Revenues grew 1% year over year to $17.73 billion and edged past the consensus estimate of $17.44 billion. Strength in cloud buoyed by increasing client adoption of its hybrid cloud platform as well as growth in software and consulting drove the robust performance in the quarter.
Notably, Cloud revenues jumped 21% to $6.5 billion while the company's cloud and cognitive software unit saw revenues increase by about 4% to $5.4 billion.
The company has been undergoing changes by shedding its legacy business to focus on the growing cloud business. Last October, IBM announced that it would spin off its managed infrastructure business as a new publicly-traded company in a tax-free deal for IBM shareholders. The separation is expected to be completed by the end of 2021. The move will allow IBM to be "laser-focused on the $1 trillion hybrid-cloud opportunity." Although Amazon (AMZN Quick Quote AMZN - Free Report) and Microsoft (MSFT Quick Quote MSFT - Free Report) dominate the cloud market, the spin-off would help to revive fortunes at the 109-year-old company.
Following solid results, shares of IBM jumped more than 3% in after-market hours. The stock has a Zacks Rank #3 (Hold) and boasts a top Value Score of A. However, it belongs to a bottom-ranked Zacks industry (bottom 36%).
ETFs to Watch
Given this, investors could easily tap the opportune moment by investing in ETFs with the highest allocation to this tech giant.
Disclosure: Zacks.com contains statements and statistics that have been obtained from sources believed to be reliable but are not guaranteed as to accuracy or completeness. References to any ...
more