IBM ETFs To Watch Post Q1 Earnings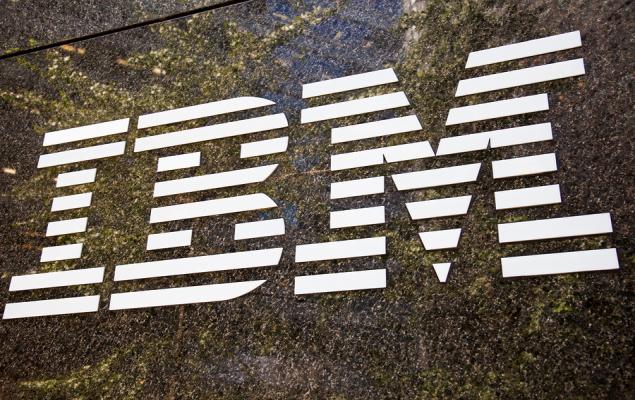 After the closing bell on Wednesday, International Business Machines (IBM - Free Report) posted mixed first-quarter 2019 results wherein it beat the earnings estimate and missed on revenues.
Earnings per share came in at $2.25, well above the Zacks Consensus Estimate of $2.21 but below the year-ago earnings of $2.45. Revenues fell 4.7% year over year to $18.18 billion and missed the estimated $18.52 billion.
A shift toward faster-growing segments such as cloud, software and services from traditional hardware products under chief executive officer, Ginni Rometty, is paying off. Most analysts believe that the ongoing growth of the Strategic Imperatives unit will help IBM return to organic growth in 2019.
The world's largest computer-services provider reiterated its full-year earnings projection of "at least $13.90" a share.
Based on mixed results, shares of IBM fell nearly 3% in after-market hours on elevated volume. The stock has a Zacks Rank #4 (Sell) but boasts a solid Value Score of B. It also belongs to a top-ranked Zacks industry (top 29%).
ETFs to Watch
Given this, ETFs with the highest allocation to this tech giant will be in focus. Investors should closely monitor the movement in these funds and tap the opportunity whenever it arises or avoid if the stock drags them down in the coming days:
First Trust NASDAQ Technology Dividend Index Fund (TDIV - Free Report)
This fund provides exposure to dividend payers within the technology sector by tracking the Nasdaq Technology Dividend Index. The product has amassed about $995.5 million in its asset base while trading in volume of around 121,000 shares per day. It charges 50 bps in annual fees and holds about 93 securities in its basket. Of these firms, IBM takes the fourth spot, making up roughly 7.9% of the assets.
Invesco Dow Jones Industrial Average Dividend ETF (DJD - Free Report)
This ETF offers exposure to high-yielding companies included in the Dow Jones Industrial Average by their 12-month dividend yield over the prior 12 months. It holds 29 stocks in its basket, with IBM occupying the top position with 6.3% allocation. DJD has been able to manage assets worth $73.8 million while trading in volume of 74,000 shares a day on average. It charges 7 bps in annual fees and has a Zacks ETF Rank #3 (Hold).
Disclosure: Zacks.com contains statements and statistics that have been obtained from sources believed to be reliable but are not guaranteed as to accuracy or completeness. References to any specific ...
more