Hedge Volatility With These Long/Short ETFs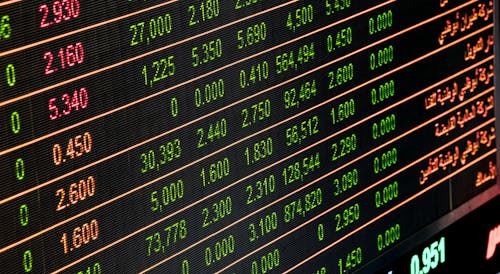 After hitting a series of record highs, Wall Street was caught in selling pressure this week on inflation fears. This is especially true as both the Dow Jones and the S&P 500 posted their steepest three-day decline in nearly seven months, declining 3.4% and 4%, respectively. The tech-heavy Nasdaq Composite Index has lost 5.2% this week, representing its worst three days since early March.

Prices of consumer goods and services accelerated at their fastest pace since 2008 last month with the Consumer Price Index spiking 4.2% from a year ago and 0.8% from the prior month. This has flared up concerns that the central bank may tighten the policies earlier than expected though the Fed has signaled any rise in inflation as temporary (read: Inflation Is Picking Up: 5 ETFs to Make the Most of It).

However, the economy is showing speedy economic recovery backed by huge infrastructure and stimulus packages, widening reach of vaccinations and a healing job market. The combination has powered activities across all sectors and categories, resulting in increased consumer spending. Americans are spending on big-ticket items such as vacations and weddings, companies are going on hiring sprees, and the transition to new technologies such as electric vehicles is accelerating.

Consumer confidence has been on rise and the Conference Board consumer confidence index jumped to the highest level in April since February 2020. Retail sales also surged the most since May 2020 in March. Meanwhile, corporate results have turned out better than expected with all-around strength and momentum.

The U.S. economy grew 6.4% annually in the first quarter, representing the second-strongest increase since 2003 and is expected to top 7% this year, which would be the fastest since 1984, per several economists. This would follow the 3.5% contraction in 2020, which was the worst performance in 74 years (read: 5 Top-Ranked ETFs to Ride on a Booming Economy).

In such a scenario, investors continue to look for the best possible ways to protect their portfolio from the potential downside while still investing in growing equities. One such great strategy available in the space is long/short, which offers ways to seek profits and protection simultaneously.
Disclosure: Zacks.com contains statements and statistics that have been obtained from sources believed to be reliable but are not guaranteed as to accuracy or completeness. References to any ...
more