Healthcare ETFs In Focus On UnitedHealth's Q4 Earnings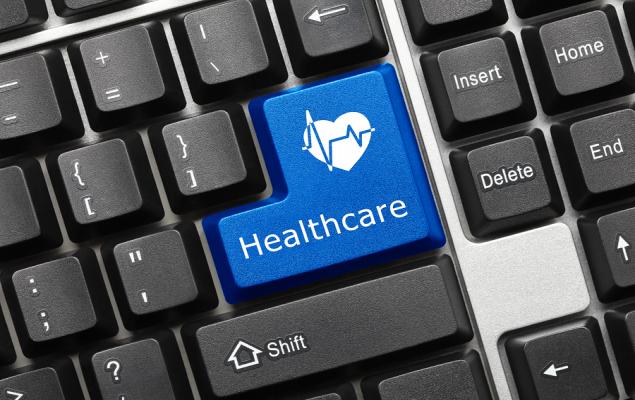 Image: Bigstock
The largest U.S. health insurer UnitedHealth Group (UNH - Free Report) reported mixed fourth-quarter 2019 results wherein it breezed past the Zacks Consensus Estimate on earnings but lagged on revenues.
Earnings per share came in at $3.90, well above the Zacks Consensus Estimate of $3.77 and the year-ago earnings of $3.28. Revenues rose 4.3% year over year to $60.9 billion but fell shy of the estimated $60.98 billion. Results were boosted by growing pharmacy benefits.
The company affirmed its recently issued full-year adjusted earnings per share guidance of $16.25-$16.55. UnitedHealth expects strong sales of its government health plans this year. It expects to enroll 700,000 more people in its Medicare Advantage plans in 2020.
Following its earnings release, UNH shares climbed 2.8% at the close of day. The stock currently has a Zacks Rank #3 (Hold) and VGM Score of B. It belongs to a favorable Zacks industry (placed at the top 26% of 250+ industries), which underscores its potential to outperform in the weeks ahead.
Given this, investors could tap the company's growth with ETFs having the largest allocation to this health insurance giant. We have highlighted them in detail below:
iShares U.S. Healthcare Providers ETF (IHF - Free Report)
This ETF follows the Dow Jones U.S. Select Healthcare Providers Index with exposure to companies that provide health insurance, diagnostics and specialized treatment. In total, the fund holds 49 securities in its basket and UNH occupies the top position with 22.1% share. The fund has amassed $876.9 million in its asset base, while volume is moderate at about 59,000 shares per day, on average. It charges 43 bps in annual fees and has a Zacks ETF Rank #3 (Hold) with a Medium risk outlook.
iShares Evolved U.S. Healthcare Staples ETF (IEHS - Free Report)
This actively managed ETF employs data science techniques to identify companies with exposure to the health care staples sector. It holds 162 stocks in its basket with UnitedHealth taking the top spot at 11.2%. The fund has accumulated $11.3 million in its asset base and sees a meager volume of 2,000 shares. It charges 18 bps in annual fees.
Disclosure: Zacks.com contains statements and statistics that have been obtained from sources believed to be reliable but are not guaranteed as to accuracy or completeness. References to any specific ...
more