ETFs To Gain On Positive US Housing Starts In November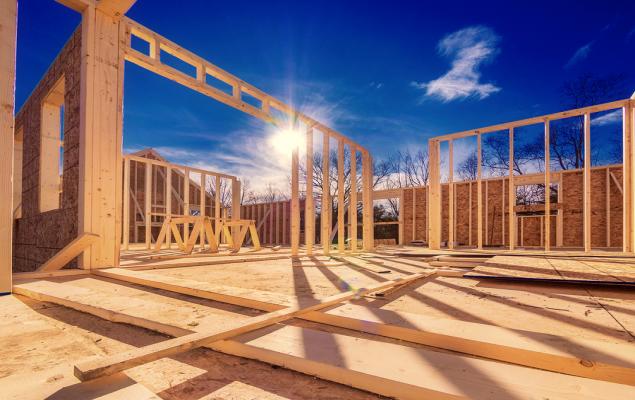 Image: Bigstock
The release of upbeat data from the U.S. housing market underlines the sectorial strength despite the rising coronavirus cases. According to the Commerce Department, total housing starts rose 1.2% to a seasonally-adjusted annual rate of 1.547 million units in November, per a Reuters article. The figure has narrowed the gap from February's figure of 1.567 million units. The reading surpassed analysts' expectations of 1.530 million units in November, per a Reuters' poll.
Building permits, a construction pointer for the coming months, increased 6.2% to a rate of 1.639 million units in the same month.
There was a 0.4% uptick in single-family homebuilding, which constitutes a large portion of the housing market, to a rate of 1.186 million units in November (the highest level since April 2007), per a Reuters article. Moreover, permits to construct single-family homes climbed 1.3% to 1.143 million units in the period.
Meanwhile, housing starts for the multi-family housing segment improved 4% to 361,000 units last month. Moreover, there was a 19.2% growth in permits to a rate of 496,000 units in November for building multi-family homes.
Notably, single-family starts ascended for seven consecutive months. This upside is largely driven by the pandemic as at least 21.8% of the labor force is working from home, per a Reuters article. This resulted in people shifting from city centers to suburbs and other low-density areas as they are looking for spacious accommodations for home offices as well as schools.
The U.S. housing sector has been impressing investors with encouraging performance amid the tough pandemic times. However, builder confidence for newly-built single-family homes slipped in December after hitting record-high levels in the previous three successive months.
Per the monthly National Association of Home Builders (NAHB)/Wells Fargo Housing Market Index (HMI), builder sentiment for newly-built single-family homes came in at 86 in December in comparison to 90 points in November, 85 in October, 83 in September, and 30 in April (the lowest since June 2012). However, the December reading still stands as the second-highest in the history of the index. Any reading above 50 is considered positive and signals at improving confidence.
Disclaimer: Neither Zacks Investment Research, Inc. nor its Information Providers can guarantee the accuracy, completeness, timeliness, or correct sequencing of any of the Information on the Web ...
more