ETF Investment Strategies For Second Half Of 2021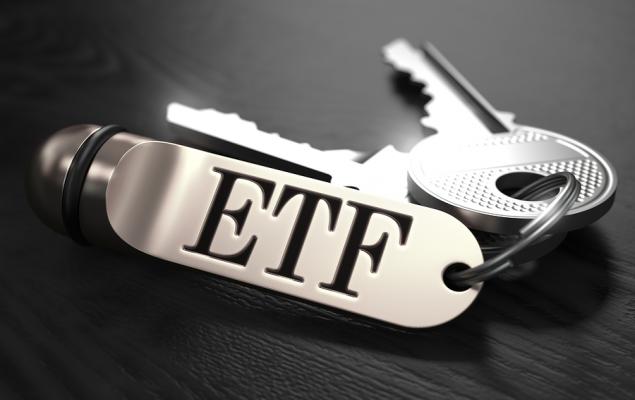 Image: Bigstock
(1:00) - Breaking Down The 2021 Market Performance: What To Expect Going Forward
(7:50) - What Are The Biggest Risks To The Current Market?
(12:50) - Growth Stocks Surge Again: Where Should Investors Be Looking?
(19:45) - How Can ESG investing Benefit Investors?
(23:40) - What Investments Could Benefit From The New Infrastructure Plan?
In this episode of ETF Spotlight, I speak with Gargi Pal Chaudhuri, Head of iShares Investment Strategy Americas at BlackRock, the world's largest money manager with $9.5 trillion in assets under management. We discuss the market outlook and investing strategies for the second half of 2021.
The S&P 500 ETF (IVV Quick Quote IVV - Free Report) gained 14.4%, its best first-half performance since 1998, the Dow Jones ETF (DIA Quick Quote DIA - Free Report) rose 12.7% and the Nasdaq 100 ETF (QQQ Quick Quote QQQ - Free Report) returned 12.5% during the first two quarters. The small-cap Russell 2000 was the best performer with a gain of about 17.0%.
Continued economic recovery and record earnings growth could support the market rally in the second half but investors remain concerned about rising inflation and new Covid-19 variants.
Earlier this year, investors piled into value and cyclical areas that benefit from the economic reopening. The iShares Russell 1000 Value ETF (IWD Quick Quote IWD - Free Report) outperformed the iShares Russell 1000 Growth ETF (IWF Quick Quote IWF - Free Report) by the widest margin in a decade until May, but growth stocks, particularly mega-cap tech stocks have rebounded strongly over the past few weeks.
BlackRock remains bullish on cyclically oriented value and small-cap ETFs like the iShares Core S&P SmallCap ETF (IJR Quick Quote IJR - Free Report) and the iShares U.S. Financials ETF (IYF Quick Quote IYF - Free Report), which generally do well during periods of higher economic growth. They also expect the iShares Core MSCI Europe ETF (IEUR Quick Quote IEUR - Free Report) to benefit from the increasing pace of vaccinations and continued fiscal and monetary policy support in Europe.
Inflows into sustainable ETFs continue to surge with the transition to a "net-zero" global economy. ETFs like the iShares Global Clean Energy ETF (ICLN Quick Quote ICLN - Free Report) and iShares ESG Aware MSCI USA ETF (ESGU Quick Quote ESGU - Free Report) allow investors to customize portfolios around climate needs.
President Biden's infrastructure plan, aimed at improving the country's transportation, water, and broadband infrastructure, could benefit ETFs like the iShares U.S. Infrastructure ETF (IFRA Quick Quote IFRA - Free Report) and iShares Semiconductor ETF (SOXX Quick Quote SOXX - Free Report). Tune in to the podcast to learn more.
Disclosure: Neena owns shares of SOXX in the ETF Investor Portfolio.
Disclaimer: Neither Zacks Investment Research, Inc. nor its Information Providers can guarantee the accuracy, ...
more