Energy On Track For Its Best Month Ever: 5 ETF, Stock Winners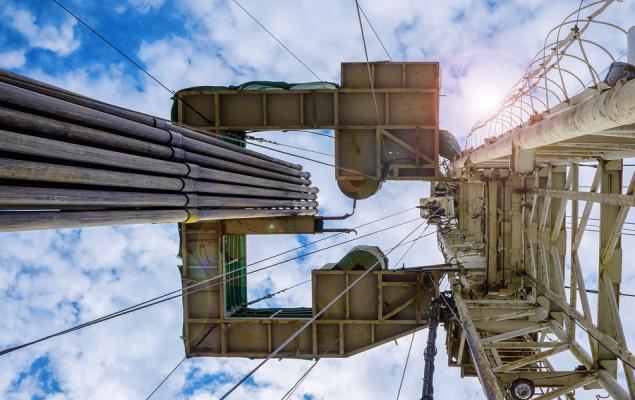 Image: Bigstock
Amid the latest stock market surge buoyed by COVID 19 vaccine optimism, the energy sector has been on the forefront. Notably, the S&P 500 Energy Index is on track for the best month ever, gaining nearly 40%.
The three companies have released encouraging vaccine results from their late-stage trials. AstraZeneca (AZN - Free Report) said its COVID-19 vaccine could be up to 90% effective. Moderna's (MRNA - Free Report) vaccine candidate was 94.5% effective against coronavirus while Pfizer's (PFE - Free Report) trial showed that its COVID-19 vaccine candidate is 95% effective. Additionally, the Food and Drug Administration has issued emergency use authorization for the Regeneron Pharmaceuticals (REGN - Free Report) COVID-19 antibody cocktail.
The string of positive news has led to bullishness that a vaccine will lead to swift recovery in energy demand next year. Additionally, the expectation that OPEC and its allies will delay an increase in production planned for January have also added to the strength.
Further, the drop in inventories supported the spike in oil price. U.S. crude inventories fell by 754,000 barrels last week, per the latest data from the U.S. Energy Information Administration. Moreover, the improving prospect for the smooth transition of President-elect Joe Biden to White House has been weighing on the U.S. dollar. A weak dollar has been supporting oil price as it makes the dollar-denominated commodity less expensive for foreign buyers.
Apart from these, the energy market has been benefiting from the positive roll yield in the futures market. This is because the oil market is currently in a state of backwardation, where later-dated contracts are cheaper than near-term contracts, for months. Per CNBC article, Brent futures for February delivery were trading about 13 cents above January contracts, the highest since July. This signals that the oil market is tightening and demand is robust, paving the way for an oil rally. This trend is likely to persist at least in the near term, acting as the biggest catalyst for the commodity.
Disclosure: Zacks.com contains statements and statistics that have been obtained from sources believed to be reliable but are not guaranteed as to accuracy or completeness. References to any ...
more