Dividend Aristocrats ETFs To Tap Amid Soaring COVID-19 Cases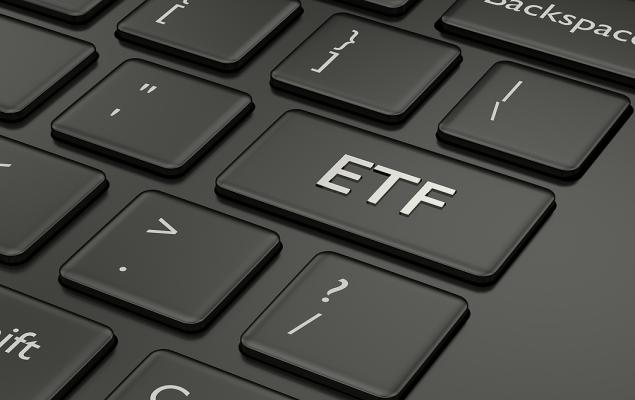 Image: Bigstock
Wall Street seems to be facing the brunt of rising coronavirus cases. The Dow Jones Industrial Average declined 0.8% on Apr 20. The other two broader indices, the S&P 500 and the tech-heavy Nasdaq Composite, have also fallen 0.7% and 0.9%, respectively, on the same day. The sluggishness in the market is being observed despite solid corporate earnings releases.
Notably, market analysts are of the opinion that the majority of the impressive corporate earnings updates have already been priced in, as mentioned in a CNBC article. In this regard, Tom Essaye, founder of Sevens Report has said that "by now, we are all used to companies beating analyst estimates. The key ... will be the sustainability of these earnings increases. Most of the factors that are producing these blowout earnings results are typically considered one-offs," per a CNBC article.
Heightening worries, rapid rise in coronavirus cases is being observed globally, fuelling fears of a global economic lockdown to contain the outbreak. In fact, the head of the World Health Organization (WHO) has said that rapidly rising coronavirus cases are causing global infections reach toward the highest point in the pandemic.
Globally, 5,236,922 new coronavirus cases were recorded over the past seven days, per data published by the WHO (per a CNN report). Unfortunately, the number surpassed the last record of 5.04 million new cases witnessed in the week of Jan 4, 2021. Moreover, the death toll has crossed 3 million in the past week.
Thus, concerns over the rising number of cases that may impact the economic recovery achieved so far led to sell-offs of some stocks that were gaining from the reopening of the U.S. economy. These stocks mostly belonged to the airlines and cruise sectors. In this regard, United Airlines lost around 8.5% on Apr 20 post reporting the fifth consecutive quarterly loss and informing that business and international travel recovery is still not in sight, per a CNBC article. Going on, American Airlines declined 5.5%, while Carnival and Norwegian Cruise Line both lost more than 4% on the same day.
Disclaimer: Neither Zacks Investment Research, Inc. nor its Information Providers can guarantee the accuracy, completeness, timeliness, or correct sequencing of any of the Information on the Web ...
more