Dividend Aristocrats ETFs To Tap Amid Soaring COVID-19 Cases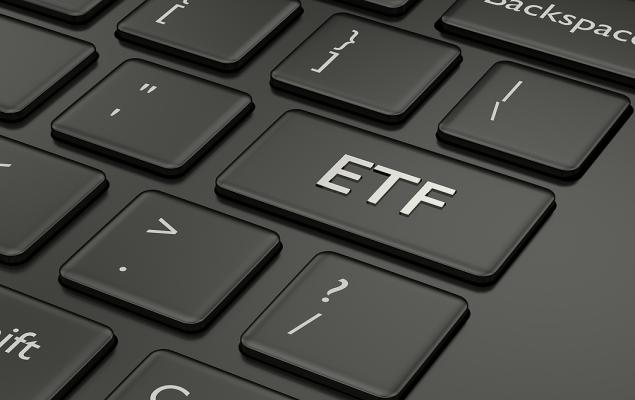 Image: Bigstock
Wall Street seems to be facing the brunt of rising coronavirus cases. The Dow Jones Industrial Average declined 0.8% on Apr 20. The other two broader indices, the S&P 500 and the tech-heavy Nasdaq Composite, have also fallen 0.7% and 0.9%, respectively, on the same day. The sluggishness in the market is being observed despite solid corporate earnings releases.
Notably, market analysts are of the opinion that the majority of the impressive corporate earnings updates have already been priced in, as mentioned in a CNBC article. In this regard, Tom Essaye, founder of Sevens Report has said that "by now, we are all used to companies beating analyst estimates. The key ... will be the sustainability of these earnings increases. Most of the factors that are producing these blowout earnings results are typically considered one-offs," per a CNBC article.
Heightening worries, rapid rise in coronavirus cases is being observed globally, fuelling fears of a global economic lockdown to contain the outbreak. In fact, the head of the World Health Organization (WHO) has said that rapidly rising coronavirus cases are causing global infections reach toward the highest point in the pandemic.
Globally, 5,236,922 new coronavirus cases were recorded over the past seven days, per data published by the WHO (per a CNN report). Unfortunately, the number surpassed the last record of 5.04 million new cases witnessed in the week of Jan 4, 2021. Moreover, the death toll has crossed 3 million in the past week.
Thus, concerns over the rising number of cases that may impact the economic recovery achieved so far led to sell-offs of some stocks that were gaining from the reopening of the U.S. economy. These stocks mostly belonged to the airlines and cruise sectors. In this regard, United Airlines lost around 8.5% on Apr 20 post reporting the fifth consecutive quarterly loss and informing that business and international travel recovery is still not in sight, per a CNBC article. Going on, American Airlines declined 5.5%, while Carnival and Norwegian Cruise Line both lost more than 4% on the same day.
Why Choose Dividend Aristocrats ETFs?
Dividend aristocrats are the blue-chip dividend-paying companies with a long history of increasing dividend payments year over year. Moreover, the dividend aristocrat funds provide investors with dividend growth opportunities in comparison to the other products in the space but might not necessarily have the highest yields.
'Dividend aristocrats' or 'dividend growers' are mostly deemed to be the smartest way to deal with market turmoil. Notably, the inclination toward dividend investing has been rising due to easing monetary policy on the global front, and market uncertainty triggered by the pandemic and deceleration in global growth. The demand for these funds is mostly driven by their characteristic of being the major source of consistent income for investors when returns from the equity markets are uncertain.
These products also result in a strong portfolio, with a higher scope of capital appreciation as against the simple dividend-paying stocks or those with high yields. As a result, these products deliver a nice combination of annual dividend growth and capital-appreciation opportunity and are mostly good for risk adverse long-term investors.
Against this backdrop, let's take a look at some ETFs that investors can consider:
Vanguard Dividend Appreciation ETF (VIG Quick Quote VIG - Free Report)
This is the largest and the most popular ETF in the dividend space with AUM of $58.57 billion. The fund follows the NASDAQ US Dividend Achievers Select Index, composed of high-quality stocks, with a record of raising dividends every year. It charges 6 basis points (bps) in annual fees.
SPDR S&P Dividend ETF (SDY Quick Quote SDY - Free Report)
This fund seeks to provide investment results that, before fees and expenses, correspond generally to the total return performance of the S&P High Yield Dividend Aristocrats Index. The index screens for companies that have consistently increased their dividend for at least 20 consecutive years, and weights the stocks by yield. The fund has AUM of $19.11 billion. It charges 35 bps in fees per year.
iShares Select Dividend ETF (DVY Quick Quote DVY - Free Report)
The fund provides exposure to broad-cap U.S. companies with a consistent history of dividends and tracks the Dow Jones U.S. Select Dividend Index. The fund has AUM of $18.21 billion. It charges 39 bps in fees per year.
ProShares S&P 500 Dividend Aristocrats ETF (NOBL Quick Quote NOBL - Free Report)
This fund seeks investment results, before fees and expenses, that track the performance of the S&P 500 Dividend Aristocrats Index. It is the only ETF focusing exclusively on the S&P 500 Dividend Aristocrats — high-quality companies that have not just paid dividends but grown them for at least 25 consecutive years, with most doing so for 40 years or more. NOBL has amassed $8.15 billion in its asset base. It has an expense ratio of 0.35%.
iShares Core Dividend Growth ETF (DGRO Quick Quote DGRO - Free Report)
This fund provides exposure to companies boasting a history of sustained dividend growth by tracking the Morningstar US Dividend Growth Index. The fund has AUM of $18.27 billion. It charges 8 bps in fees per year.
Disclaimer: Neither Zacks Investment Research, Inc. nor its Information Providers can guarantee the accuracy, completeness, timeliness, or correct sequencing of any of the Information on the Web ...
more