Cash In On Reefer Madness
After marijuana stocks ignited like a bowl of weed in a college fraternity house earlier in the year, the stock market harshed the buzz of investors in the sector. Marijuana stocks haven't done much since February.
Does that mean investing in the sector is dead money?
Hardly. Marijuana is going to be huge.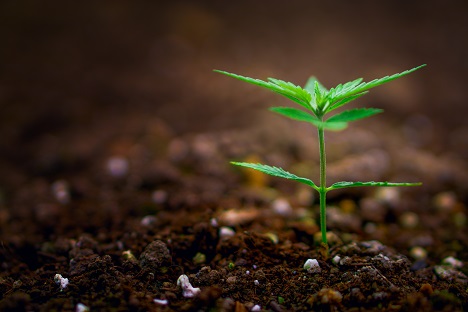 Let's compare it with booze…
Alcohol sales likely fell around 8% in the U.S. in 2020, which is not surprising because there were tens of millions fewer people out at restaurants and bars last year.
In 2019, Americans spent a quarter of a trillion (yes, trillion with a t) dollars getting their drink on.
The marijuana market is smaller, but it's also in a much earlier stage where growth is set to boom.
According to a Gallup poll, more than 47% of Americans older than 26 years old have used marijuana. Twelve percent consider themselves current users, and that number jumps to 22% among the 18-to-25-year-old population.
That all adds up to a U.S. market estimated to eventually be worth $61 billion.
In 2020, $18 billion worth of cannabis was purchased.
So there is a tremendous amount of growth ahead.
Imagine buying into alcohol businesses in the mid-1930s after Prohibition was lifted. That is essentially the opportunity we're looking at here.
There are a lot of companies chasing those pot dollars. Some will be home runs. Others will fail. But I am confident that having exposure to the marijuana sector for the long term will pay off handsomely.
My favorite pot stock is Innovative Industrial Properties (NYSE: IIPR).
Canopy Growth Corp. (Nasdaq: CGC) is the largest company in the sector, with a $10 billion market cap. The Canada-based producer and distributor of medical marijuana generated nearly $400 million in sales in the past year.
There are a lot of people, myself included, who expect some of the big tobacco and alcohol companies, like Altria Group (NYSE: MO) and Diageo (NYSE: DEO), to get involved with marijuana once Mary Jane is legalized on the federal level and in the majority of states for recreational use.
Disclaimer: Nothing published by Wealthy Retirement should be considered personalized investment advice. Although our employees may answer your general customer service questions, they are not ...
more