BWT Top Current Holdings Update And Review
What a wild month it has been. I was knocked out of some of my long positions before the election but not completely out of all them. Using the partial sell stop methodology with uptrending stocks in this market has paid off sometimes and has not other times. The markets have been very volatile the past two years and this is why I am long so many positions. The ideal situation would be 5 stocks 20% of my account capital in each. In markets like this on an EOD trend following basis I can hold 100 longs 1% each if I get 100 signals. Its up to the market and the signals. Shockingly, yet not surprisingly, despite the ugly nature of the uptrend the past two years signals keep triggering left and right.
Let's take a look at some of my current top holdings and where my trailing stops are on the positions. A lot of stocks are getting very overbought/extended on the short term and I have started the process of locking in 20% gains in some names like EFSC and ACNB (at the open on Friday). Some other swing trades like HEAR have already seen all of my profits locked in (when it hit 2.00) and others like DRYS have already seen me lock in massive gains on 50% of the position (around 14.10) and another 50% of the remaining position at the open on Friday (12.23).
Old long positions still moving higher in a steady uptrending manner.
MIME – 118% gain in a little over 4 months.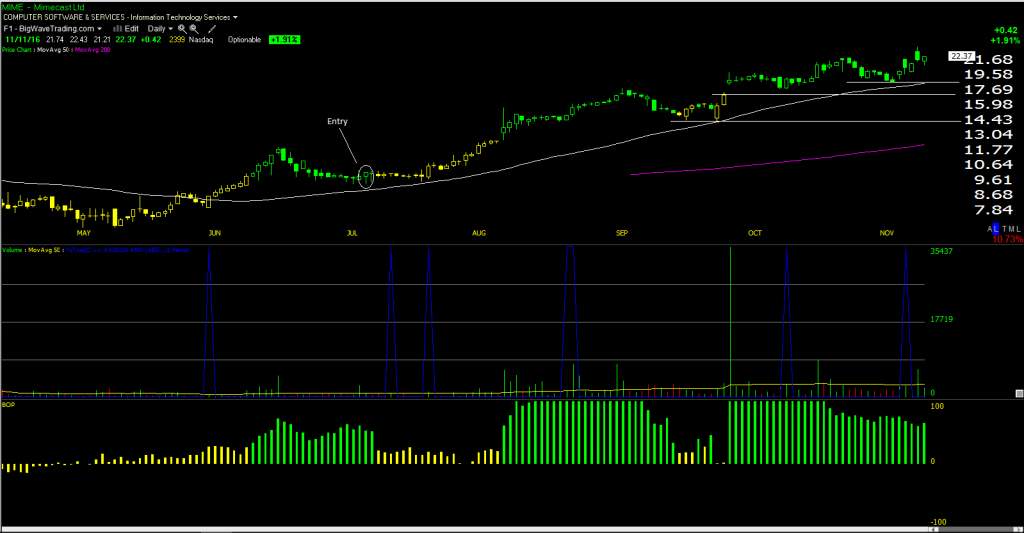 GENC – 56% gain in under 8 months.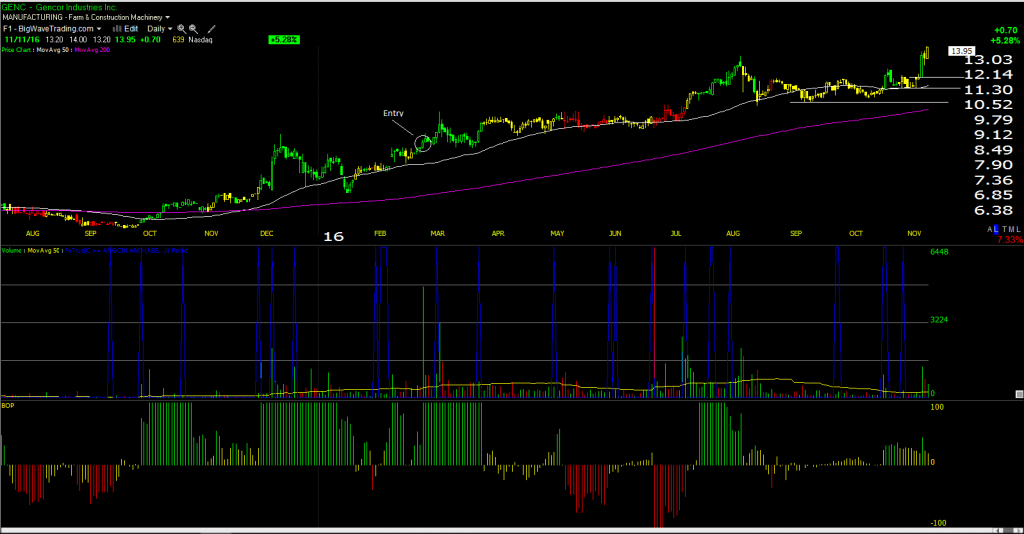 Some hedges are producing some massive gains despite the DJIA and RUT hitting new highs.
JDST – 97% gain in 3 months.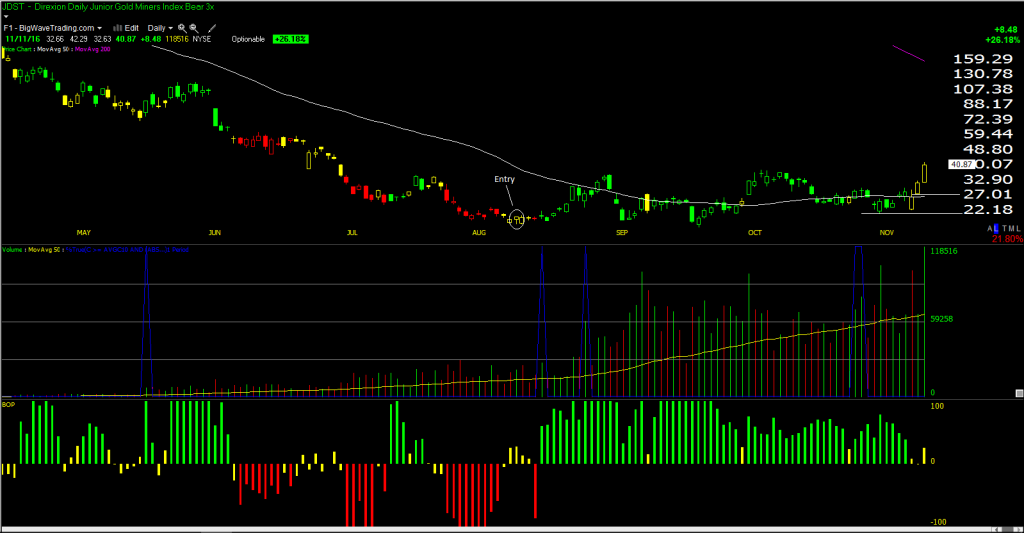 TMV – 39% gain in 2 1/2 months.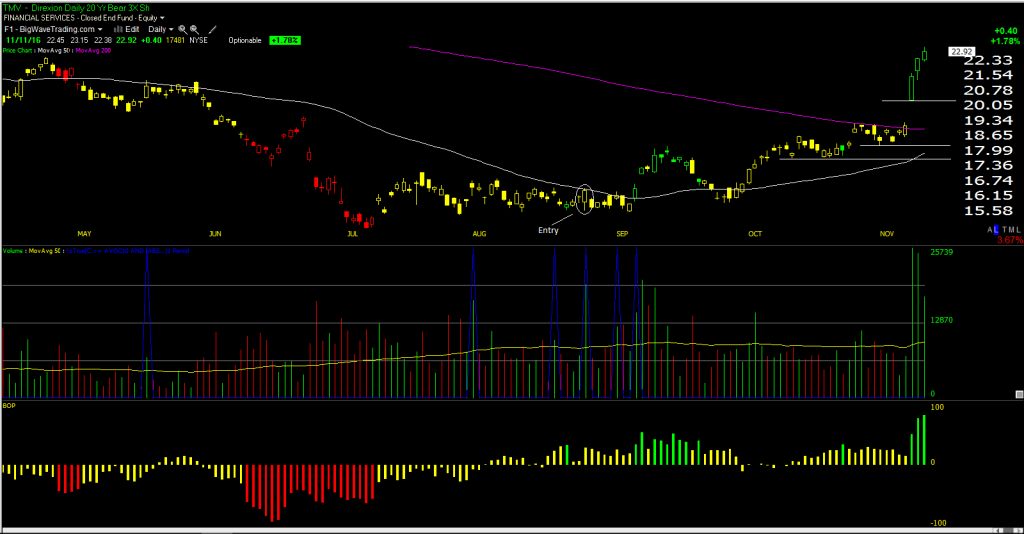 The small cap Regional bank stocks are getting very extended on the short-term.
EFSC – 36% gain in 4 months.
ACNB – 29% gain in 5 months.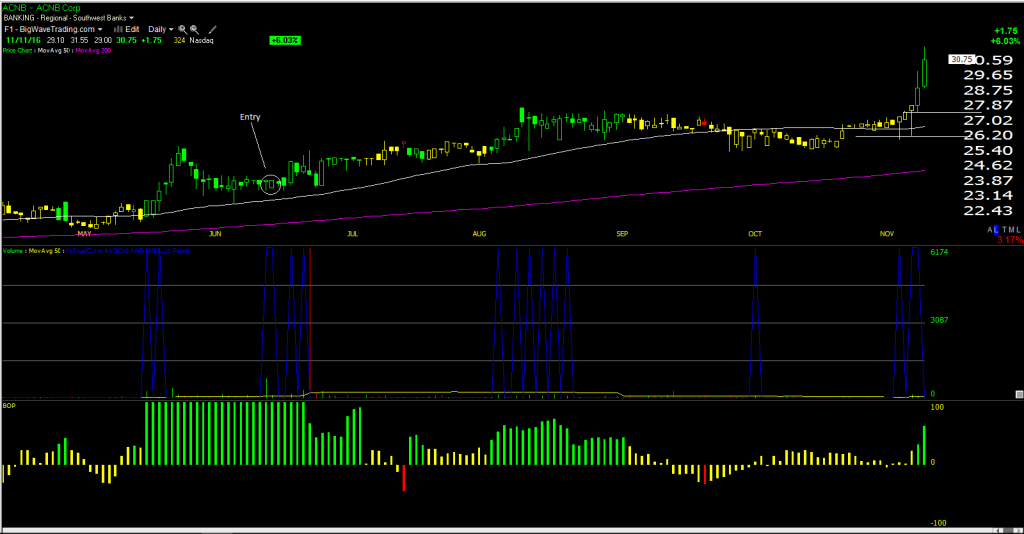 Some new long positions are rocketing higher immediately.
SODA – 30% gain in 4 days!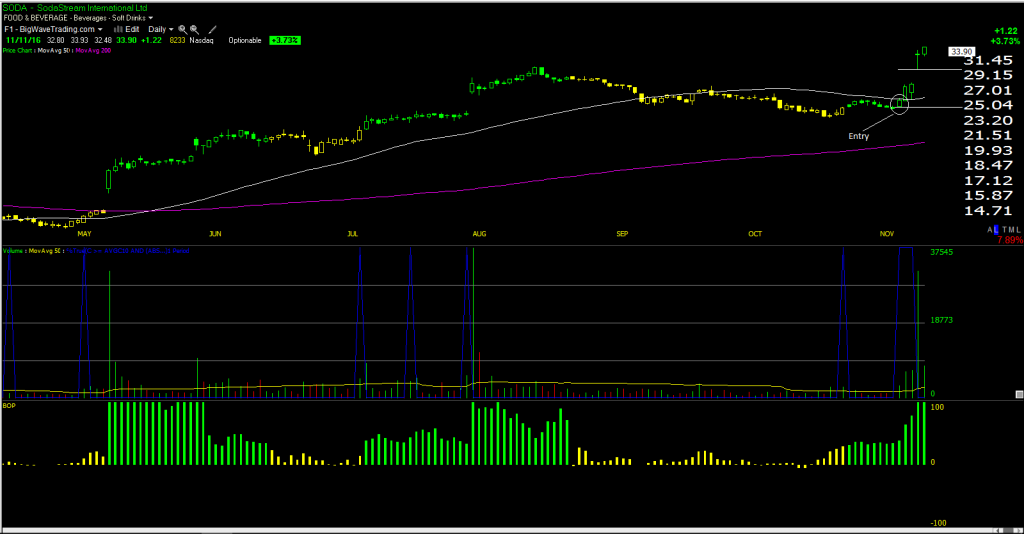 But newer oversold RSI turning into momentum RSI swing trades are even more impressive lately.