Biotech ETFs To Benefit From Latest Booster Update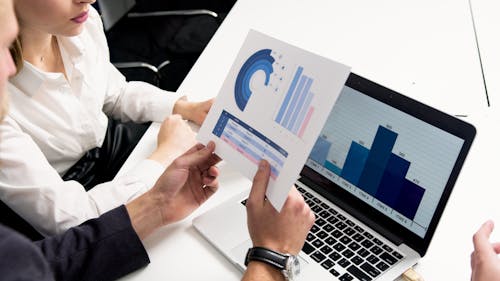 Image Source: Pexels
Vaccine makers like Moderna (MRNA - Free Report) and Pfizer (PFE - Free Report) + BioNTech (BNTX - Free Report) have reasons to cheer the latest update with regard to the application of booster shots. Per a Reuters report, the U.S. government recently announced plans to make COVID-19 vaccine booster shots available from Sept. 20 onward.
The decision came at a time when the world's largest economy is seeing more than 150,000 daily number of coronavirus cases registered in August, reflecting a sharp spike from less than 10,000 in early July, as reported in a Reuters article.
Going by the Centers for Disease Control and Prevention (CDC) data, more than 72% of the U.S population aged 18 years and above has been administered at least one vaccine dose so far, and about 62% of citizens are completely vaccinated. The CDC data highlights that 59.9% of the total U.S. population have been given a minimum of single dose while 50.9% are totally vaccinated (as mentioned in a Reuters article).
The FDA recently nodded to the COVID-19 vaccine booster shots of Pfizer/BioNTech or Moderna for people with weak immune systems. In this regard, FDA Commissioner Dr. Janet Woodcock earlier said that "Today's action allows doctors to boost immunity in certain immunocompromised individuals who need extra protection from COVID-19," per a CNBC article.
Patients suffering cancer, HIV, or those with organ transplants are mostly found to be immunocompromised individuals. Data suggests that these people don't produce an adequate immune response despite being fully-vaccinated.
It is worth pointing out here that Israel informed about its plans to administer booster shots to its population above 60 years, per a CNBC article. According to the same article, France already started providing the third shot to cancer patients or those with other immune system impairments.
Per the Reuters report, the booster dose will be provided to individuals who completed eight months of their initial vaccination regimen.The first round of booster jabs will likely be given to people who were vaccinated during the initial rollout of the immunization program last year or early 2021, which includes health care providers, nursing home residents, and senior citizens.
Biotech ETFs to Watch Out For
The pandemic triggered a race to introduce vaccines and treatment options, opening up investing opportunities in the biotech sector. Against this backdrop, let's look at some popular biotech ETFs that investors can keep an eye on.
VanEck Vectors Biotech ETF (BBH - Free Report)
The underlying MVIS US Listed Biotech 25 Index tracks the overall performance of the companies that are involved in the development, production, marketing, and sales of drugs based on genetic analysis and diagnostic equipment. Its AUM is $607.4 million and it has an expense ratio of 0.35%.
iShares Biotechnology ETF (IBB - Free Report)
This fund seeks to track the investment results of an index composed of U.S.-listed equities in the biotechnology sector. IBB has an AUM of $11.11 billion with an expense ratio of 0.45%.
SPDR S&P Biotech ETF (XBI - Free Report)
The fund seeks daily investment results, before fees and expenses, which match the S&P Biotechnology Select Industry Index. Its AUM is $6.66 billion and its expense ratio is 0.35%.
First Trust NYSE Arca Biotechnology Index Fund (FBT - Free Report)
The fund replicates as closely as possible, before fees and expenses, the price and the yield of the NYSE Arca Biotechnology Index. Its AUM is $1.88 billion while its expense ratio is 0.55%.
Principal Healthcare Innovators Index ETF (BTEC - Free Report)
This fund invests in companies that are leading the charge by developing innovative solutions rather than spending money on marketing and distribution. It tracks the Nasdaq Healthcare Innovators Index. BTEC charges 42 bps in annual fees and has an AUM of $141.5 million.
Disclaimer: Neither Zacks Investment Research, Inc. nor its Information Providers can guarantee the accuracy, completeness, timeliness, or correct sequencing of any of the Information on the Web ...
more