E

Best Long-Term Performance Real Estate ETFs
The REIT asset class has had returns comparable to an S&P 500 index fund since 1994 while maintaining a low U.S. Market correlation of 0.57

The oldest available Real Estate ETF has outperformed an S&P 500 index fund by 4.13% CAGR over the last 19 years

There are currently 28 ETFs available in the Morningstar Real Estate Category. 9 of those ETFs are 10 years old or older
REITs vs US Large-Cap Blend (aka S&P 500): January 1994 - August 2019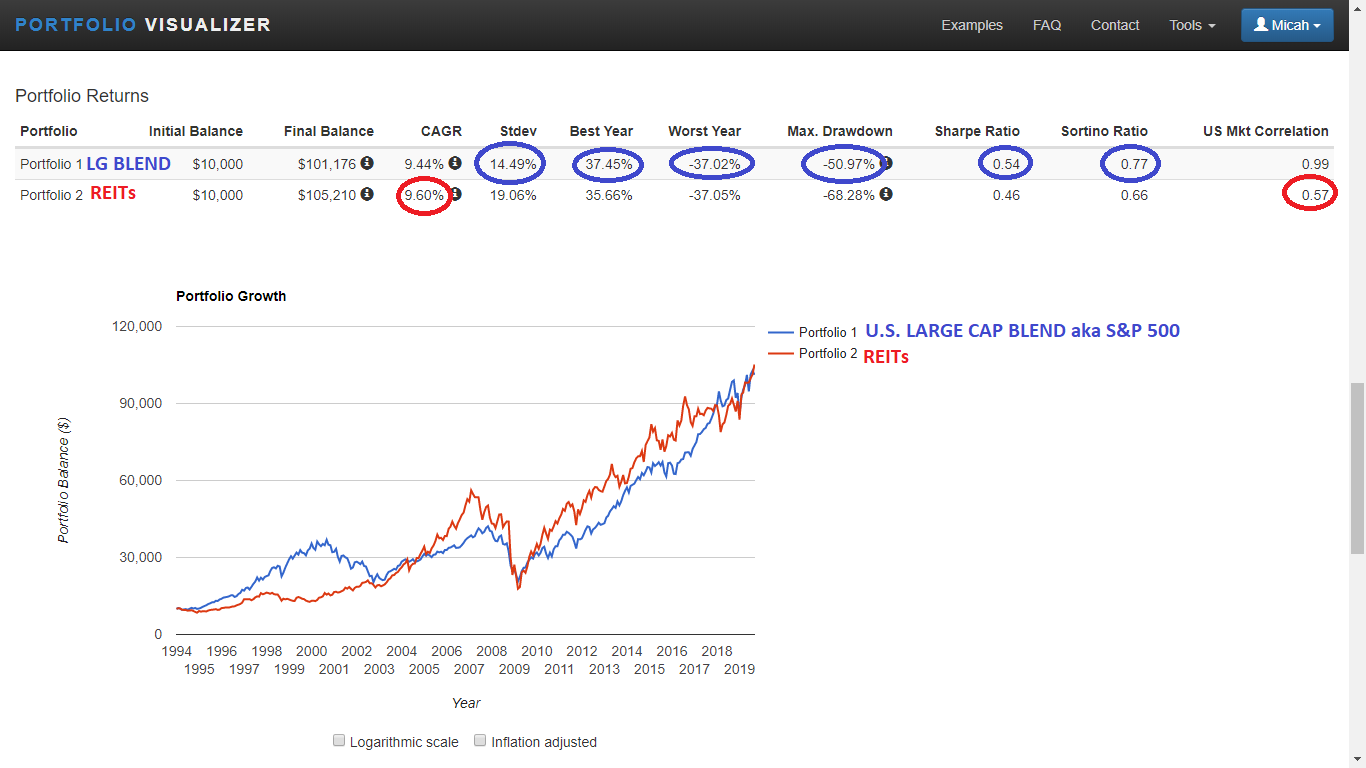 Source: https://www.portfoliovisualizer.com/
The oldest Real Estate ETF is the iShares U.S. Real Estate ETF (IYR). Its' inception date was June 12, 2000. Since inception, this ETF has outperformed an S&P 500 index fund by 4.13% CAGR with a relatively low correlation to US Markets of 0.65.
IYR vs S&P 500 Index fund: July 2000 - August 2019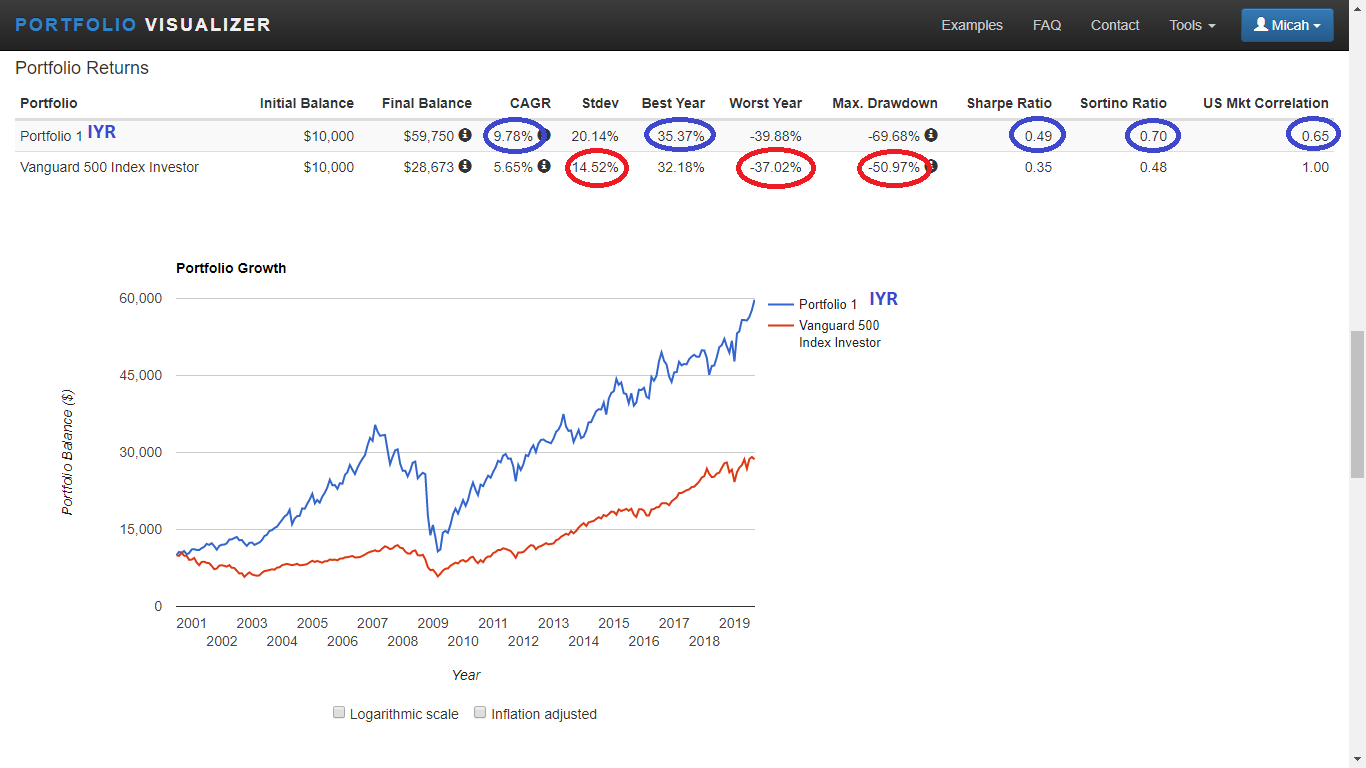 IYR vs SPY: June 19, 2000 - September 13, 2019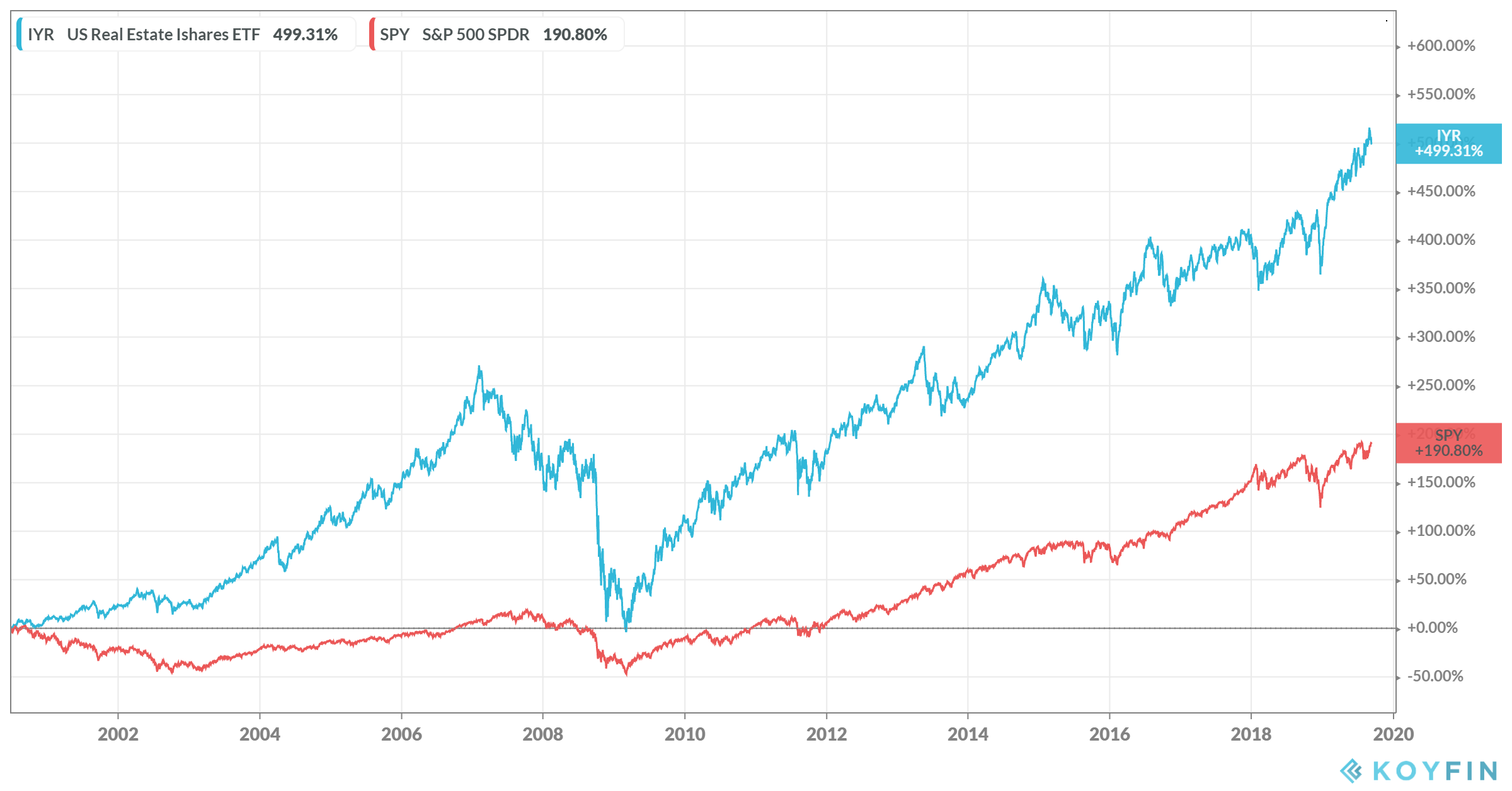 Source: https://www.koyfin.com/home
There are currently 28 ETFs available in the Morningstar Real Estate category. 9 of those funds have inception dates before September 15, 2009. The chart below shows how these 9 older funds ranked when comparing their long-term performance head-to-head using back-testing tools at KOYFIN and PortfolioVisualizer.

Source: https://www.morningstar.com/
The 4 top-performing Real Estate ETFs were REZ, PSR, VNQ, and USRT. I discovered some conflicting data on the Invesco Active U.S. Real Estate ETF (PSR). This ETF is shown to have phenomenal returns on PortfolioVisualizer, but slightly worse than REZ on KOYFIN and Morningstar. Since PSR is a newer fund and it is actively managed, I went with the KOYFIN & Morningstar data and ranked it as #2. Below are a series of charts showing how these top 4 ETFs compared with each other head-to-head:
REZ vs PSR vs VNQ vs USRT vs SPY: November 21, 2008 - September 15, 2019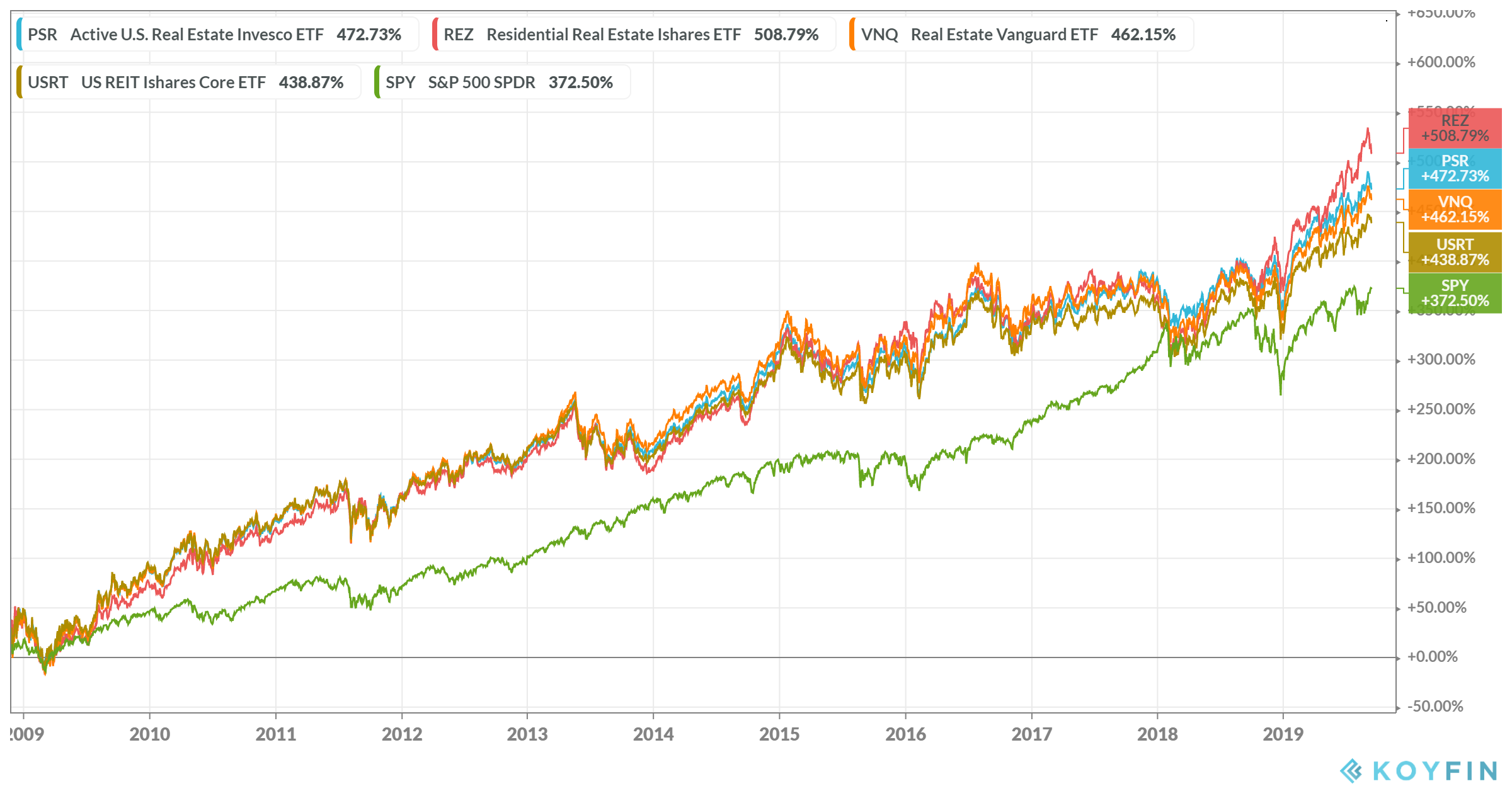 REZ vs PSR vs VNQ vs USRT: December 2008 - August 2019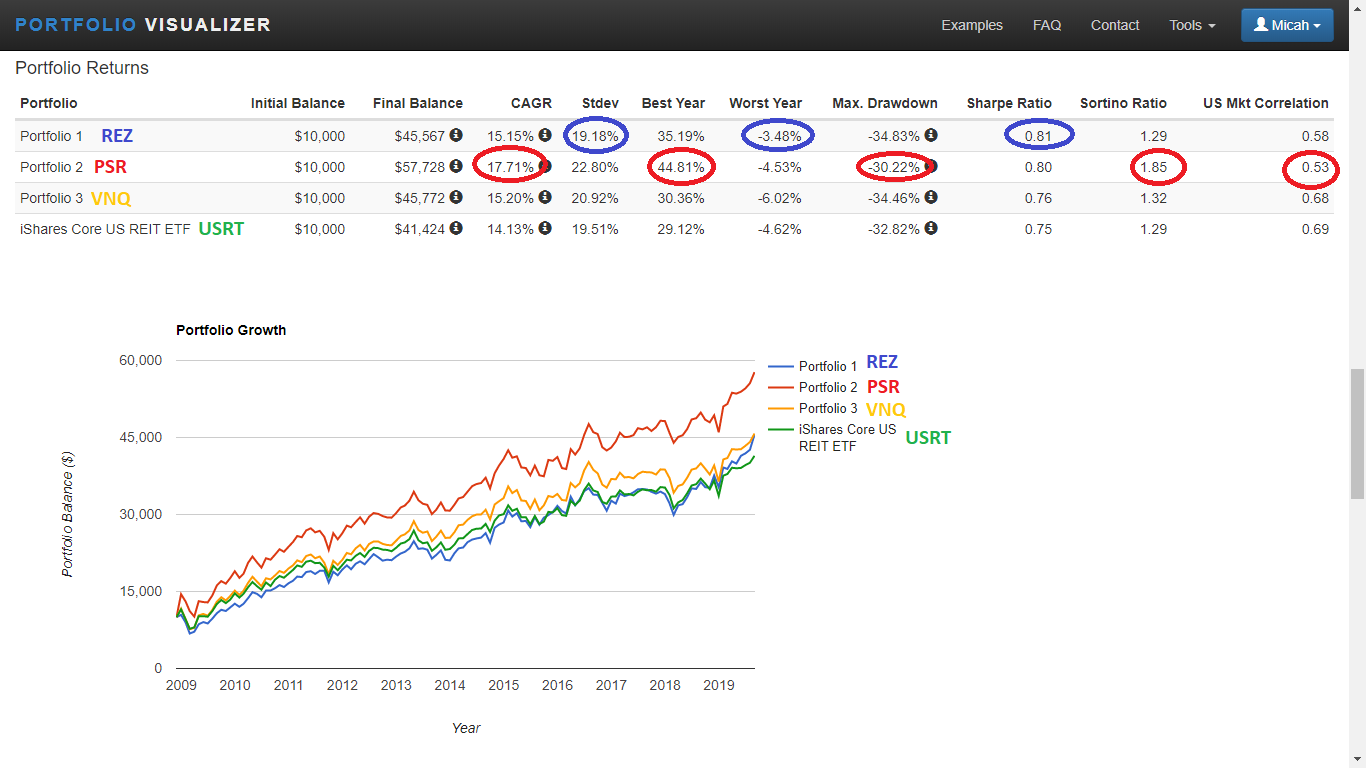 Disclosure: We currently own shares of REZ and we intend to buy more shares in the future. I am not a professional investment advisor. Please perform you own due diligence or seek the advice of a ...
more