Best Inverse Funds To Buy Before The Next Stock Market Crash
The S&P 500 lost nearly 40% as the pandemic and lockdowns swept the country earlier this year. But the good news is that you can be better prepared if a second wave of COVID-19 emerges.
There are over 4 million coronavirus cases in the U.S. today. Investors are gritting their teeth in wait of a second outbreak as warm weather fades. Yet the stock market is in the middle of a white-hot rally that has already sent the Nasdaq up 56% since March lows, smashing through its all-time highs.
For some investors, stocks have surged too high, too fast, and they want to know what to do if the market crashes again.
Today, we're going to talk about some of the best inverse funds to buy if you're expecting another market crash.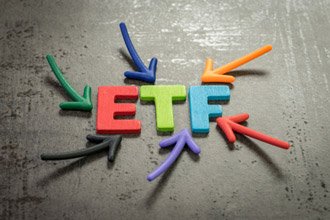 Now, we're not exactly predicting another stock market crash. As we've been telling readers, this rally has plenty of legs. But it pays to have a hedge in place. Putting a small percentage of your portfolio into an "insurance" play in case the worst happens is a smart move.
One of the best ways to beat a market reversal is by investing in an asset class that does the opposite of what the market does. That's an inverse exchange-traded fund (ETF), otherwise known as a "short" or "bear" ETF.
These ETFs contain a variety of stocks and bonds that move inversely to the market. This is arguably a safer, more accessible way to play a market downturn than short selling. With short selling, you take a short position in an individual stock, which means you need a margin account to borrow the shares.
Short selling can be costly. High short interest on an individual stock can bump the cost of borrowing shares above 3%. On top of that, the risk is infinite if the stock continues upward. No thanks.
That's not the case with inverse ETFs. Anyone with a brokerage account can invest in them. And with inverse funds, the expense ratio is often less than 2%. Of course, these aren't "set it and forget it" plays. They'll lose value as long as stocks climb, so you want to be strategic.
Disclaimer: Read our disclaimer here.