April Ushers In Super Gains For S&P 500: ETFs In Focus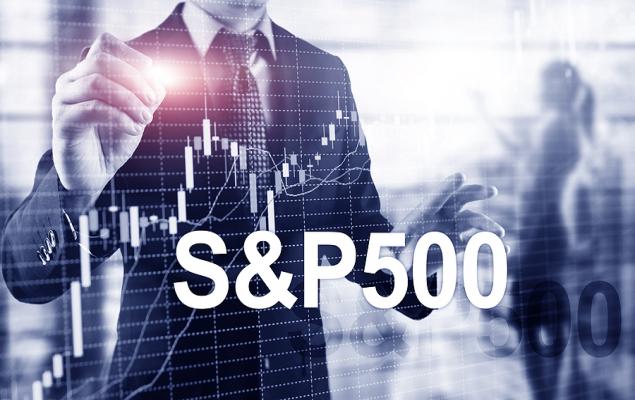 The S&P 500 has been in great shape over the past two months with April specifically ushering in super gains for the key U.S. index. The index has hit back-to-back record highs this month and is currently trading at about the 4,170-level.
The index is up 3.82% so far this month, followed by about 1.5% gains in March, about 1% gains in February and a 1.1% decline in January. Solid U.S. economic data points and subdued U.S. treasury yields have led to the latest upsurge. Let's delve a little deeper:
Upbeat Economic Datapoints
U.S. retail sales recorded the best gains in March in 10 months. Sales surged 9.8% sequentially in March of 2021, following a downwardly revised 2.7% decline in the previous month and easily beating market forecasts of a 5.9% increase. The $1,400 checks sent to consumers from mid-March and improvement in the weather after winter storms in Texas and some other parts of the South region in February led to this gains.
Another report revealed that first-time filings for unemployment insurance declined, with the Labor Department reporting 576,000 new jobless claims for the week ended Apr 10, down from the expectations for another 710,000 claim filings. Such upbeat data points have every reason to propagate into the stock market.
Subdued U.S. Treasury Yields: The Real Driver
Most importantly, despite the upbeat economic data, U.S. benchmark treasury yields dropped to 1.56% at the close on Apr 15 from 1.64% recorded the day earlier. The yield is now down from the month's closing high of 1.73%. This actually quelled the rising rate fears.
"It is apparent that the sharp rise [in] year to date in bond yields have priced in the recovery and the current cost pressures," Chief Investment Officer of Bleakley Advisory Group Peter Boockvar told clients, as quoted on CNBC. While this drop-off in yields may be temporary (as suggested by experts), it should not shoot higher as long as the Fed follows the super-easy monetary policy.
S&P 500 Becoming IT-Heavy: Rising Virus Cases Good for IT
The S&P 500 puts 26.89% of the fund in Information Technology. Apple (5.71%), Microsoft (5.37%) and Amazon (3.98%) are its top three holdings. About 26.38% of the fund is held in the top-10 section, out of which 22.35% goes to Information Technology.
With tech stocks having taken a beating in the first quarter of 2021 despite having upbeat long-term potential, we expect a rebound in the tech segment. This is especially true given the rising virus cases globally which will prolong the work-learn-shop-from-home culture (read: Don't Let Underperformance in Growth ETFs Fool You).
Several countries are enacting/extending lockdowns, which should prove beneficial for tech stocks in the near term and help the S&P 500 to rise higher. Overall, digitization is part and parcel of the modern era. The sector holds strong potential on the fast emergence of the fourth industrial revolution.
Healthcare to Remain Well Positioned
The healthcare sector holds about 12.82% of the fund. The sector is defensive in nature. Amid the ongoing health emergency, no one can ignore the necessity of this sector, let alone the sector's durability amid the growing need for medication and treatments for other critical diseases. Plus, the latest earnings picture has been upbeat for the sector, which is currently undervalued too (read: 4 Sector ETFs to Watch for Gains in Q2).
Market Buzz Says More Upside Ahead
In mid-March, JPMorgan's chief global markets strategist said that "strong earnings and stabilizing yields" should drive the stock market higher. He then had a 2021 year-end price target of 4,400 for the S&P 500, and sees yields to calm and boost stocks including technology stocks higher, as quoted on Business Insider.
In early March, UBS said that stimulus and pent-up consumer spending would push the S&P 500 to 4,250, as quoted on CNBC. Wall Street bull Ed Yardeni sees the S&P 500 year-end target as 4,300. For 2022, it's 4,800, as quoted on CNBC.
Any Wall of Worry?
While the fear of tax hikes is unnerving investors, talks are doing rounds that the actual tax hike may come across as less than what has been proposed by President Biden. Also, the President made it clear that the tax burden on anyone making less than $400,000 per year will not be increased. Hence, tax hike should not play a great role in driving the markets down in the coming days (read: Tax Hike Not a Big Concern? Play S&P 500 ETFs).
ETFs to Watch
Against this upbeat backdrop, investors may track the S&P 500 ETFs like Vanguard S&P 500 ETF VOO , iShares Core S&P 500 ETF IVV and SPDR S&P 500 ETF SPY . Investors can also bet on the leveraged S&P 500 ETFs like Direxion Daily S&P 500 Bull 3X Shares SPXL, ProShares Ultra S&P500 SSO and ProShares UltraPro S&P500 UPRO.
Disclaimer: Neither Zacks Investment Research, Inc. nor its Information Providers can guarantee the accuracy, completeness, timeliness, or correct sequencing of any of the Information on the Web ...
more