April Ushers In Super Gains For S&P 500: ETFs In Focus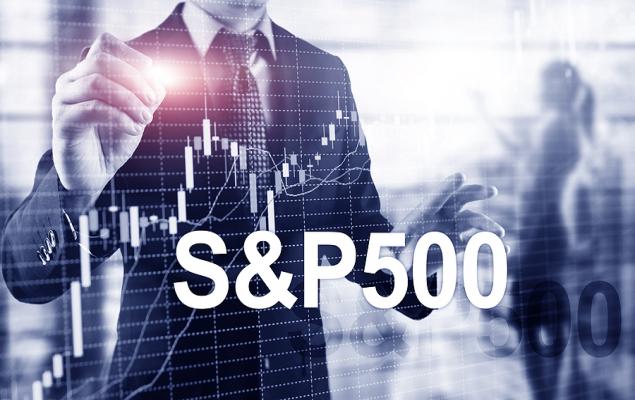 The S&P 500 has been in great shape over the past two months with April specifically ushering in super gains for the key U.S. index. The index has hit back-to-back record highs this month and is currently trading at about the 4,170-level.
The index is up 3.82% so far this month, followed by about 1.5% gains in March, about 1% gains in February and a 1.1% decline in January. Solid U.S. economic data points and subdued U.S. treasury yields have led to the latest upsurge. Let's delve a little deeper:
Upbeat Economic Datapoints
U.S. retail sales recorded the best gains in March in 10 months. Sales surged 9.8% sequentially in March of 2021, following a downwardly revised 2.7% decline in the previous month and easily beating market forecasts of a 5.9% increase. The $1,400 checks sent to consumers from mid-March and improvement in the weather after winter storms in Texas and some other parts of the South region in February led to this gains.
Another report revealed that first-time filings for unemployment insurance declined, with the Labor Department reporting 576,000 new jobless claims for the week ended Apr 10, down from the expectations for another 710,000 claim filings. Such upbeat data points have every reason to propagate into the stock market.
Subdued U.S. Treasury Yields: The Real Driver
Most importantly, despite the upbeat economic data, U.S. benchmark treasury yields dropped to 1.56% at the close on Apr 15 from 1.64% recorded the day earlier. The yield is now down from the month's closing high of 1.73%. This actually quelled the rising rate fears.
"It is apparent that the sharp rise [in] year to date in bond yields have priced in the recovery and the current cost pressures," Chief Investment Officer of Bleakley Advisory Group Peter Boockvar told clients, as quoted on CNBC. While this drop-off in yields may be temporary (as suggested by experts), it should not shoot higher as long as the Fed follows the super-easy monetary policy.
Disclaimer: Neither Zacks Investment Research, Inc. nor its Information Providers can guarantee the accuracy, completeness, timeliness, or correct sequencing of any of the Information on the Web ...
more