Amazon Prime Day Smashes Record: 5 ETF Deals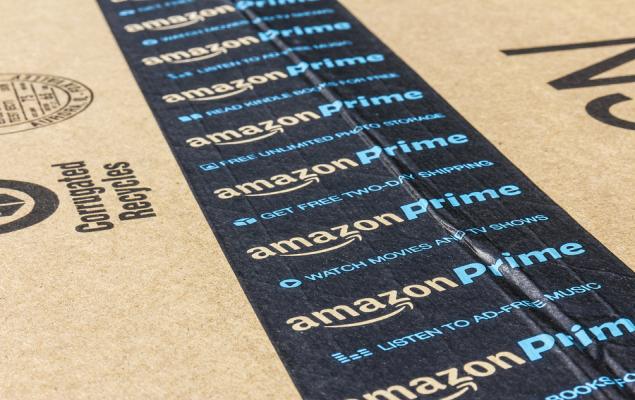 Image: Bigstock
E-commerce behemoth Amazon (AMZN - Free Report) once again smashed records with its annual Prime Day 2019 sales surpassing last year's combined Black Friday and Cyber Monday sales.
A record number of Prime members shopped for more than 175 million products across 18 countries during the event, which extended for 48 hours this year compared with 36 hours in 2018 and 30 hours in 2017. Coresight Research estimates that Amazon Prime Day could fetch about $5.8 billion in sales globally over the two days while JP Morgan predicts sales of $5 billion.
According to e-commerce research company Edison Trends, online shoppers spent more than 10 times on Amazon on the first day than they did on Walmart and eBay combined. Sales in the first 24 hours were up 53% compared with the same time frame last year.
The company claims this year was the "fastest Prime Day ever," meaning that it shipped more items through one- and same-day shipping. It sold over 100,000 laptops, 200,000 televisions, 300,000 headphones, 350,000 luxury beauty products, and more than 1 million toys.
The bestselling products were Amazon devices – Echo Dot, Fire TV Stick with Alexa Voice Remote, and Fire TV Stick 4K with Alexa Voice Remote. Fire tablets also saw the best day sales with Fire 7 tablet being the top seller. The other hot products were iRobot Roomba 690 Robot Vacuum, MyQ Smart Garage Door Opener Chamberlain MYQ-G0301, and Amazon Smart Plug.
Given the Prime Day sales surge, investors could easily tap some ETFs in a basket form. Below, we have highlighted five ETFs that have at least 20% allocation to this Internet giant and could make for compelling plays heading into the company's Q2 earnings (expected to release on Jul 25):
Fidelity MSCI Consumer Discretionary Index ETF (FDIS - Free Report)
This fund tracks the MSCI USA IMI Consumer Discretionary Index, holding 296 stocks in its basket. Of these, AMZN takes the top spot with 25.8% share. Internet & direct marketing retail makes up for the top sector with 32.1% share, followed by specialty retail (21.2%) and hotels restaurants & leisure (19.8%). The product has amassed $726.4 million in its asset base while trades in a good volume of around 114,000 shares a day on average. It charges 8 bps in annual fees from investors and has a Zacks ETF Rank #2 (Buy) with a Medium risk outlook.
Disclosure: Zacks.com contains statements and statistics that have been obtained from sources believed to be reliable but are not guaranteed as to accuracy or completeness. References to any specific ...
more