5 ETFs To Buy On A Weak Dollar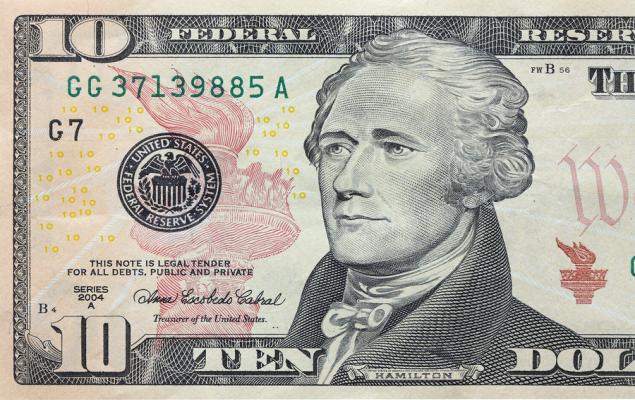 Image: Bigstock
With the surge in global stock market, the greenback witnessed a sharp decline given that the U.S. Dollar Index has fallen 1.7% over the past month. This is because the optimism over the COVID-19 vaccine will end the pandemic-ravaged economic damage and lead to a swift global recovery, thereby dimming the lure of the dollar as a safe haven.
Additionally, U.S. President-elect Joe Biden's administration with a potential divided Congress is favorable for the economy, thereby bolstering investors' confidence in the stock market. Further, trillions of cheap money flowing into the economy has also pushed the dollar down. The resumption of talks between U.S. Treasury Secretary Steve Mnuchin and House of Representatives Speaker Nancy Pelosi about a stimulus package is weighing on the greenback.
Weak Dollar: A Boon
A weak dollar has befitted the blue-chip companies, which derive most of their revenues from international markets. This is because a weak dollar has made dollar-denominated assets cheap for foreign investors, making U.S. multinationals more competitive, thereby leading to increased profits. As such, companies having a higher percentage of international sales may outperform. Moreover, commodities, emerging markets, as well as metal producers are also getting a lift from a weak dollar.
Given this, we have highlighted ETFs from each of these zones that are benefiting from the current trend and are likely to do as long as the dollar remains weak.
Vanguard Mega Cap Growth ETF (MGK Quick Quote MGK - Free Report)
With AUM of $9.7 billion, this ETF offers diversified exposure to the largest growth stocks in the U.S. market by tracking the CRSP US Mega Cap Growth Index. It holds 100 securities in its basket with none accounting for more than 12.6% of total assets. Information technology takes the largest share at 48.5% while consumer discretionary takes 24.4% of assets. The ETF charges 7 bps in annual fees and trades in good volume of around 362,000 shares a day on average. The fund has gained 9% over the past month and has a Zacks ETF Rank #1 (Strong Buy) with a Medium risk outlook.
Disclosure: Zacks.com contains statements and statistics that have been obtained from sources believed to be reliable but are not guaranteed as to accuracy or completeness. References to any ...
more