5 ETFs To Add To Your Portfolio In 2021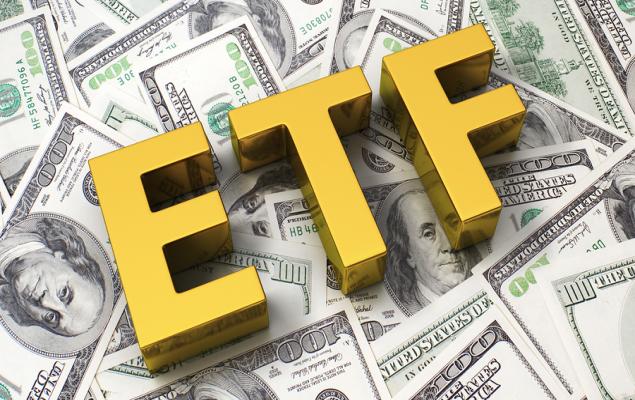 Investors have high expectations from 2021 after a pandemic-stricken 2020. The coronavirus vaccine rollout, introduction of the much-awaited fresh round of stimulus and the Fed's continuous support to keep interest rates low have added to investors' hope for a faster economic recovery in the United States. Moreover, there are speculations about a bigger stimulus package after President-elect Joe Biden takes over the administration.
Keeping the current scenario in mind, let's discuss ETFs that can be good additions to investors' portfolios for promising returns in 2021:
iShares Global Clean Energy ETF ICLN
Alternative energy includes any energy source that acts as a replacement to conventional and non-renewable fossil fuel. This space has been making headlines these days for a number of reasons. Increasingly, big corporations are making or promising investments to achieve the most coveted carbon neutral status. Also, the green energy space has been a hot discussion topic in the U.S. election campaign. Notably, favorable government initiatives and federal policies, which include tax incentives to encourage installation, have accelerated global market growth for clean energy in 2020. Moreover, despite turbulences arising from the coronavirus pandemic, both solar and wind energies have been dominating the global renewable space in the recent times.
The fund provides exposure to companies that produce energy from solar, wind, and other renewable sources. With AUM of $4.55 billion, the fund has an expense ratio of 46 basis points (bps) (read: S&P Global Talks to Buy IHS Markit Put These ETFs in Focus).
Amplify Online Retail ETF IBUY
Online shopping is gaining favor among shoppers in an attempt to minimize human-to-human contact as coronavirus cases continue to surge in the United States. A report by Mastercard SpendingPulse highlights the same. Keeping up with the digitization trend, online sales have surged 49% from 2019 levels. Online sales also accounted for roughly 19.7% of overall retail sales, up from about 13.4% in 2019. Notably, the pandemic has been a boon for the e-commerce industry as people continue to prefer staying indoors and shopping online.
Disclaimer: Neither Zacks Investment Research, Inc. nor its Information Providers can guarantee the accuracy, completeness, timeliness, or correct sequencing of any of the Information on the Web ...
more