5 ETFs That Are Gaining Investors' Love To Start 2021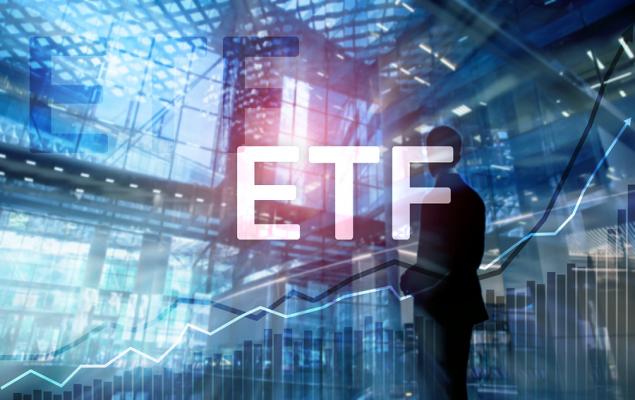 The start of 2021 has been shaky for the global stock market. While the surge in coronavirus cases and a slew of weak economic data took a toll on investors' sentiment, optimism over COVID-19 vaccine rollout and more stimulus from Washington lifted the stocks higher.

Against such a backdrop, overall ETFs gathered about $36.9 billion capital in the first two weeks of 2021, ahead of the $35.2 billion recorded in the year-ago period. International equity ETFs led the way higher with $17.7 billion inflows, closely followed by $11.6 billion in U.S. equity ETFs and $6.4 billion in U.S. fixed income ETFs, per etf.com.

Financial Select Sector SPDR Fund XLF

The ultra-popular XLF topped the list of inflows over the past couple of weeks, gathering $3.7 billion. It has gained immense traction on steepening of the yield curve, where long-term yields rise faster than the short term. This is especially true, as the scenario will expand profits of banks, insurance companies, discount brokerage firms and asset managers (read: Bank ETFs to Consider on a Steepening Yield Curve).

XLF seeks to provide exposure to 65 companies in the diversified financial services, insurance, banks, capital markets, mortgage real estate investment trusts ("REITs"), consumer finance, and thrifts and mortgage finance industries. It has AUM of $30 billion and charges 13 bps in annual fees. The fund has a Zacks ETF Rank #2 (Buy).

iShares Core MSCI Emerging Markets ETF IEMG

This fund has pulled in about $2.3 billion in capital, bringing its total AUM to $74.7 billion. The wider rollout of COVID-19 vaccines and Joe Biden's victory in the U.S. presidential election has bolstered confidence in emerging market assets. The incoming administration is looking for a bigger fiscal package and infrastructure spending that would lead to increased demand for metals and industrial products from companies in the emerging markets. Cheap money flows and lower rates across the globe added to the strength (read: 5 Emerging Market ETFs Surging to Start 2021).

It holds a broad basket of 2,511 stocks of emerging markets with key holdings in information technology, consumer discretionary, financials and communication. China takes the largest share at 35.6% while South Korea and Taiwan make up for more than 14% share each. The product has AUM of $74.7 billion and charges 11 bps in annual fees. It trades in an average daily volume of about 13 million shares and has a Zacks ETF Rank #3 (Hold).

iShares Russell 2000 ETF IWM

IWM has accumulated more than $2.1 billion in the first two weeks of 2021. The appeal for small caps has been on the rise in recent months driven by vaccine development, which is expected to the end of the pandemic, resulting in higher demand for all types of products and services in the economy. As small-cap companies are closely tied to the U.S. economy, these are poised to outperform when the economy improves. These pint-sized stocks generate most of their revenues from the domestic market, making them great choices during an uptrend.

IWM is the largest and the most-popular ETFs in the small-cap space with AUM of $64.9 billion and holding well-diversified 2,045 stocks in its basket. The fund has key holdings in healthcare, industrials, financials, information technology and consumer discretionary. It charges 19 bps in annual fees and has a Zacks ETF Rank #3 (read: Small-Cap ETF Hits New 52-Week High).

Vanguard Total Stock Market ETF VTI

This fund has gathered $1.7 billion in capital, bringing its total AUM to $208.1 billion. The stimulus plan of $1.9 trillion from president-elect Joe Biden fueled optimism in the economy. The plan offers payments of $1,400 to most Americans, enhanced federal unemployment benefits by $100 to $400 per week and extended these through the end of September, and $350 billion in aid to state and local governments, which were excluded from Congress's latest package. It also seeks to raise the minimum wage to $15 per hour, provide additional funds to schools and ramp up COVID-19 testing and vaccination.

VTI provides broad exposure to the stock market and holds a large basket of well-diversified 3634 stocks with key holdings in technology, consumer discretionary, industrials, healthcare and financials. It charges 3 bps in fees per year from investors and has a Zacks ETF Rank #3.

ARK Innovation ETF ARKK

This ETF continued its last year's trend with inflows of $1.7 billion in the initial two weeks of 2021 driven by Tesla TSLA and its innovative strategy. Innovation has been changing consumer habit and the economy. ARK defines ''disruptive innovation'' as the introduction of a technologically enabled new product or service that potentially changes the way the world works (read: 5 Top-Performing ARK ETFs Worth Your Attention Now).

ARKK is an actively managed fund seeking long-term capital appreciation by investing in companies that benefit from the development of new products or services, technological improvements and advancements in scientific research related to the areas of DNA technologies (Genomic Revolution), industrial innovation in energy, automation and manufacturing (Industrial Innovation), the increased use of shared technology, infrastructure and services (Next Generation Internet), and technologies that make financial services more efficient (Fintech Innovation). In total, the fund holds 51 securities in its basket and charges 75 bps in annual fees. The product has AUM of $21.9 billion.
Image: Bigstock
Disclosure: Zacks.com contains statements and statistics that have been obtained from sources believed to be reliable but are not guaranteed as to accuracy or completeness. References to any ...
more