4 Inflation-Proof Sector ETFs To Play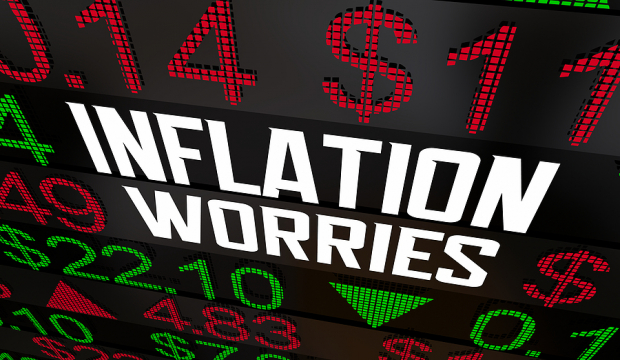 Image: Bigstock
Red-hot inflation has been hitting headlines across developed markets for more than a year now. Though prices started cooling this year, the rate has remained stubborn. The annual inflation rate in the United States slowed to 6% in February of 2023, the lowest since September of 2021, compared to the 6.4% reading in January.
Though the Fed hiked rates by only 25 bps to 4.75-5.00% and softened its hawkish tone, the U.S. Central bank chief clearly stated that inflation is still "elevated." The Fed also indicated that "some additional policy firming may be appropriate."
But then, the U.S. banking crisis has led the Fed to opt for a less-hawkish move. The forward outlook, based on a median survey of FOMC members, expects only one more 25 bps hike throughout the rest of 2023, around 75 bps in decreases by the end of 2024, and 125 bps in drops by the end of 2025.
Against this backdrop, investors may expect a spike in inflation in the near-term. Here, we suggest a few sector ETFs that may be worth investing in during times of rising inflation.

Energy – Energy Select Sector SPDR ETF (XLE - Free Report)
The energy sector, which includes oil and gas companies, has historically offered upbeat performance during a rising inflationary environment. Such firms beat inflation 74% of the time and delivered an annual real return of 12.9% per year on average, according to a research report by Hartford Funds.
The revenues of energy stocks are tied to energy prices, a key component of these indices. As inflation rose, so, too, did oil prices. And energy ETFs have thus emerged as outperformers. The XLE ETF is up 5.3% over past year despite a 10.4% year-to-date decline due to global growth concerns.

Real Estate – Vanguard Real Estate ETF (VNQ - Free Report)
Per a research report by Hartford Funds, equity REITs outperformed inflation 66% of the time and posted an average real return of 4.6%. Equity REITs own real-estate assets and may provide a limited inflation hedge via the pass-through of price increases in rental contracts and property prices.
Notably, shelter makes up 32.77% of the U.S. consumer price index, of which 7.8% is rent and 23.68% is private housing, according to data from MacroMicro. The price index for shelter was the largest contributor to the monthly increase in February, making up over 70% of the rise. Shelter costs rose 8% in February, and rising home prices also boosted the demand for real estate.

Materials – Materials Select Sector SPDR ETF (XLB - Free Report)
The Materials sector has been riding higher on higher demand for materials, and it will likely continue this trend as the economy gains steam. The sector has been under-invested in for a long time. The valuation of the sector is still cheaper even after beating the S&P 500 in the past year. Supply chain woes and high inflation will continue to keep the prices of materials higher.
These companies tend to own physical assets and sell commodity-based products. Since the value of their assets and the prices of their products increase with inflation, their stock prices often benefit from inflation.

Consumer Staples – Consumer Staples Select Sector SPDR ETF (XLP - Free Report)
This sector is also believed to perform better in a rising inflationary environment. The sector has historically delivered positive performance in such a situation. Staples companies tend to pass their rising input costs on to customers. And since the sector is non-cyclical in nature, the demand for its products remain steady in basically any economic condition.
Notably, the food index in the United States increased 0.4% in February, and the food at home index rose 0.3% sequentially. Five of the six major grocery store food group indexes gained over the course of the month. This shows that high food prices are helping to drive inflation. Still, XLP is down 1.5% over the past month (against a decline of 1.6% in the S&P 500) and off 0.4% over the past year (against a fall of 11.4% in the S&P 500).
---
More By This Author:
Buy These 3 Top Ranked Stocks To Survive The Banking Crisis
3 Affordable & Diverse Top-Rated REITs To Buy Now
Carnival To Report Q1 Earnings: What's In The Cards?
Further readings include more